The Psychology of School Shooters
Dr. Peter Langman covers multi-victim school shootings, warning signs of these acts of violence, and the structure and importance of threat assessment teams.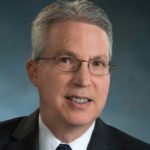 Peter Langman, PhD, is a psychologist in private practice in Allentown, PA. He is the author of the books, Why Kids Kill: Inside the Minds of School Shooters, and School Shooters: Understanding High School, College, and Adult Perpetrators. He maintains the website www.schoolshooters.info.