Providing Telepsychology Services
Dr. Samuel Lustgarten discusses more technical issues faced by health service psychologists when providing telehealth services to clients. These issues include providing treatment across state lines and country borders, and HIPAA and the HITECH Act. Please note that this podcast was recorded February 2019; as time passes, telepsychology details and regulations may change or undergo updates.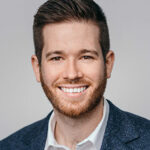 Dr. Samuel Lustgarten, PhD, is an assistant clinical professor in counseling psychology and assistant director of the Counseling Psychology Training Clinic at the University of Wisconsin-Madison. His work has centered on technology in psychology, specifically examining the ethical and legal considerations. Dr. Lustgarten's research has been published in American Psychologist, Professional Psychology: Research and Practice, and Clinical Psychology: Science and Practice. Additionally, he serves as a consultant and educator for providers interested in utilizing technology in their service delivery. He can be reached on Twitter @Samlustgarten or via email at Sam.Lustgarten@gmail.com.