Providing Telepsychology Services
Dr. Samuel Lustgarten discusses more technical issues faced by health service psychologists when providing telehealth services to clients. These issues include providing treatment across state lines and country borders, and HIPAA and the HITECH Act. Please note that this podcast was recorded February 2019; as time passes, telepsychology details and regulations may change or undergo updates.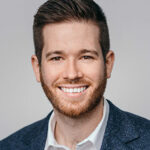 Samuel Lustgarten, PhD, is a licensed psychologist and member of the National Register of Health Service Psychologists. Over the last seven years, he has worked to examine the intersections between technology and psychology, publishing articles in American Psychologist, Professional Psychology: Research and Practice, and Clinical Psychology: Science and Practice. Dr. Lustgarten continues to work closely with clients and associates in practice and advocate for training needs when implementing telepsychology. Now in private practice, Sam works with clients in the Madison, WI area. As a professional consultant for the National Register of Health Service Psychologists, he facilitates connection with current and future Associates, along with hosting The Clinical Consult podcast.