Dr. Samuel Salamon on Starting Your Private Practice
Dr. Samuel Salamon—a licensed psychologist in private practice—discusses the business side of psychotherapy: the journey into private practice and considerations for establishing a private practice of your own.
This episode also acts as an introduction to the National Register's series Professional Practice Builder: Knowledge & Skills to Thrive in Private Practice.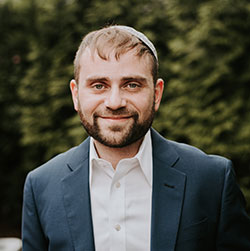 Dr. Salamon (he/him) is a licensed psychologist in Oregon, Maryland, and Washington, DC and operates a private practice in Portland, Oregon. He holds a BA in psychology and philosophy from Brooklyn College and a PsyD from The George Washington University.
Dr. Salamon is also a clinical supervisor at The George Washington University PsyD Program and member of APA Divisions 39 (Psychoanalysis), 32 (Humanistic Psychology), and 29 (Advancement of Psychotherapy).
He has broad interests in psychoanalysis, existentialism, and moral philosophy. His areas of recent research include responsibility, meaning in life, and the interplay between Jewish thought, identity, and psychoanalysis.