The Role of Psychology in Treating Chronic Pain
Dr. Beth Darnall—Director of the Stanford Pain Relief Innovations Lab—discusses psychology's role in treating chronic pain. She addresses the multiple factors that play a role in chronic pain including biological, psychological, and social factors, and even history of traumatic experiences. She also addresses the use of opioids as part of a comprehensive, patient-centered treatment plan. Lastly, she discusses her compact training program in addressing chronic pain with patients and their families and how this could be integrated into training programs for psychologists.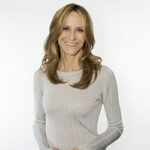 Beth Darnall, PhD, is an associate professor, psychologist, speaker, author, and the Director of the Stanford Pain Relief Innovations Lab. She received her PhD in clinical psychology from the University of Colorado at Boulder. Dr. Darnall has spoken at the World Economic Forum in Davos, has given testimony to the FDA and the U.S. Congress, and participates on the CDC Opioid Workgroup highlighting considerations for the treatment of chronic pain and the opioid crisis.