Michael Fulwiler on the Financial State of Private Practice
Michael Fulwiler—Director of Brand at Heard—discusses some financial considerations for therapists in private practice according to an online survey conducted by Heard. This discussion will not provide specific or formal financial advice and should not be used in place of personalized information from a finance specialist, but will offer psychologists foundational information.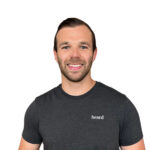 Michael Fulwiler is the Director of Brand at Heard, the financial back office for therapists. He's also the Founder of Fulwiler Media, a marketing consultancy for mental health companies, and author of Therapy Marketer, a popular weekly marketing newsletter for therapists. Previously, he was the Chief Marketing Officer of the Gottman Institute.