Informed Consent: The Basics
Dr. Jeffrey Barnett discusses the importance of informed consent, what constitutes substantive changes in informed consent over time and the four (4) criteria for valid informed consent.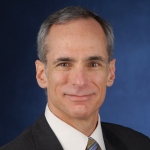 Jeffrey E. Barnett, PsyD, ABPP, is a licensed psychologist and Associate Dean and Professor of Psychology at Loyola University Maryland. He maintains a part-time private practice in Towson, Maryland, and has been in practice over 30 years. He is a past Chair of the Ethics Committees of the American Psychological Association, the American Board of Professional Psychology, and the Maryland Psychological Association. His scholarship and the presentations he regularly gives focus on ethics, legal, and professional practice issues for health service professionals.