Multicultural Competence and Telepsychology
Dr. William Ming Liu joins us for an introductory-level conversation about multicultural competence and telepsychology—in particular, on video teleconferencing. Dr. Liu covers understanding minority clients' potential misgivings about telepsychology and the importance of acknowledging those feelings in building a trusting relationship between the provider and the client. Dr. Liu also discusses how to build a strong cultural conceptualization when working with new modalities such as video conferencing.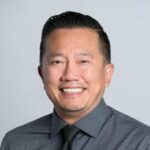 William Ming Liu, PhD, is Professor and Chair in the Department of Counseling, Higher Education, and Special Education at the University of Maryland, College Park. Previously, he was professor and program coordinator of Counseling Psychology at the University of Iowa (2000-2018). He is an editor of the Handbook of Multicultural Competencies in Counseling and Psychology (Sage, 2003), an editor of Culturally Responsive Counseling with Asian American Men (2010, Routledge), the author of Social Class and Classism in the Helping Professions: Research, Theory, and Practice (2011, Sage), the editor of the Handbook of Social Class in Counseling (2013, Oxford University Press), and author of the forthcoming book The Psychology of Privilege, White Supremacy, and Power  (Oxford University Press). Dr. Liu serves as the Editor for the journal, Psychology of Men and Masculinity and is a fellow of Division 17 and 51 of the American Psychological Association.