Drs. Mary Fernandes and Quincy Guinadi on The Costs of Doctoral Education and Solutions for the Future
Drs. Mary Fernandes and Quincy Guinadi discuss how the costs of doctoral education—including the costs beyond tuition—limit the accessibility of attaining a doctoral degree in psychology and therefore affect communities in need of mental health support in the long term.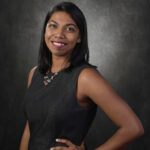 Mary Fernandes, PhD, is a Clinical Neuropsychology Postdoctoral Fellow at the Washington DC VA Medical Center. She earned her Clinical Psychology PhD degree from Georgia State University in 2022 and completed an APA Accredited Internship at the Washington DC VA Medical Center. Her professional interests include clinical neuropsychology practice and mental health policy and advocacy, with a specific emphasis on policies aimed at increasing equitable access to high quality health care. She has served in several professional leadership roles, including as Past-Chair of the American Psychological Association of Graduate Students, member of the APA Council of Representatives, Council Leadership Team, and Board of Directors. Currently, Mary serves as a co-chair of the APA Board of Educational Affairs Equitable Admissions Workgroup, which is tasked with developing recommendations for holistic, just, and equitable admissions processes. Mary's contributions to her work are from positions of privilege and historical marginalization. She identifies as a first generation Indian immigrant, able-bodied, cis-gender, heterosexual woman from a low socioeconomic background. Mary is committed to life-long learning and social justice from a humble and self-reflective lens.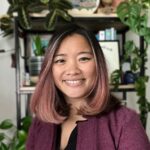 Quincy Guinadi, PsyD (She/Hers) just completed her pre-doctoral internship at the University of St. Thomas and will be joining Affinity Psychological Services as an associate psychologist in Minnesota. She is also the 2023 American Psychological Association for Graduate Students (APAGS) Chair. Her professional interests include international students' and immigrants' mental health needs and well-being, performance psychology, and leadership development. Quincy identifies as Chinese, an international student from Singapore and Indonesia, third culture kid, immigrant, cis, heterosexual, able-bodied woman. The opportunity to attend multiple higher education institutions in a foreign country across the world is a financial privilege that is accessible to Quincy. She is committed to utilizing her positions of privilege and power to advocate for others who do not have the same access, and to continually gain awareness and self-reflect on her path as an immigrant in the United States.