Currently Accepting Donations to Support the Transition to Internship
The National Register of Health Service Psychologists and the American Psychological Foundation (APF) are pleased to administer the Internship Travel Scholarship.
Supporting Psychology Interns in 2023 and Beyond
We need more health service psychologists, but graduate study is increasingly unaffordable. Our internship travel scholarships lessen the financial burden of relocating to an internship site.
The internship travel scholarships are funded through donations by the National Register, its members, and others who support this initiative. In 2022, we awarded sixty (60) $1,000 scholarships, which means that the National Register provided $60,000 of assistance to psychology interns. We want to expand this program to accommodate more students in 2023 and beyond, so please consider donating.
About the Internship Travel Scholarship
These $1,000 scholarships are awarded to psychology doctoral students who will transition to an APA/CPA accredited internship in a new geographic location later that year. Applicants for the $1,000 scholarship are selected based on both their stated goals as a health service psychologist and economic need.
The next application cycle for the scholarship is in 2023. More information will be posted here at that time.
Successful applicants will be notified by July 1 and scholarship funds will be distributed by August 1.
Applicants must be graduate students currently enrolled in good standing in a doctoral program that is accredited by the American Psychological Association's Commission on Accreditation (COA) or the Canadian Psychological Association (CPA). Applicants must have been placed in the same year in which they apply for the scholarship into a predoctoral internship that is accredited by the APA or CPA. The applicant must physically relocate to the internship site.
Further Reading
Read more about the importance of this effort in Dr. Morgan Sammons' February 2022 column announcement.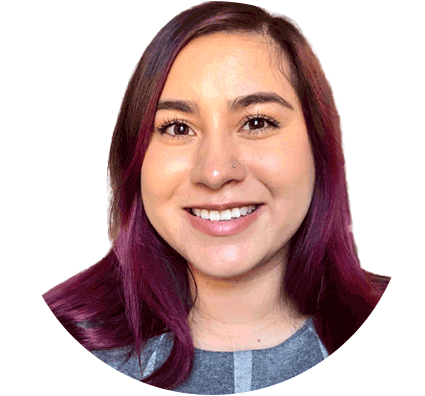 Marisa Solé, MEd
2022 Internship Travel Scholarship Winner

The funds I received by way of this scholarship alleviated a great amount of stress and anxiety over my relocation expenses. I am extremely grateful for the support the National Register of Health Service Psychologists has provided this year to all recipients. Contributing to this scholarship fund is a very powerful way to let our psychologists in training know that the field wholeheartedly supports their professional pursuits!
Credentialing Scholarships
Cover the cost of the credential application fee. Determine your eligibility and apply.
Learn More