Liability Insurance Coverage
Dr. Jana Martin discusses professional liability insurance. She provides an overview of the types of coverage offered, defines commonly used (and often misunderstood) terms, and highlights some vulnerable areas for students and early career psychologists.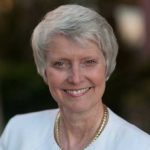 Dr. Jana Martin is CEO of The Trust, the nation's leading provider of professional liability insurance for psychologists. Dr. Martin brings to The Trust a strong background in executive management and governance—acquired through her experience in independent practice, leadership roles in behavioral health settings, comprehensive study of insurance solutions for psychologists, and stewardship of The Trust's insurance and risk management programs. She has served as President of the Los Angeles County Psychological Association, President of the California Psychological Association, and President of APA's Division 42, the Division of Independent Practice.