Drs. Heather Poupore-King and Mandy Conrad on Treating Chronic Pain
Drs. Heather Poupore-King and Mandy Conrad discuss the ways in which psychologists are involved in chronic pain treatment and considerations for how practitioners can improve care for these patients. Drs. Poupore-King and Conrad also provide information on Stanford University's Pain Psychology Fellowship and the importance of education and training on chronic pain.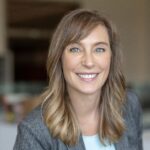 Dr. Heather Poupore-King is a Clinical Associate Professor in Stanford University School of Medicine's Department of Anesthesiology and Perioperative Pain Medicine and also serves as the Director of the Pain Psychology Fellowship. Dr. King's areas of expertise are in evidence-based therapies including Cognitive Behavioral Therapy for Pain and Insomnia and Acceptance and Commitment Therapy (ACT). She is also board certified in Biofeedback (BCB) by the Biofeedback Certification International Alliance (BCIA). Dr. King has a strong interest in providing interdisciplinary care and specializes in comprehensive functional rehabilitation for patients experiencing chronic pain. She has also developed and is testing integrated protocols for co-occurring chronic pain and insomnia.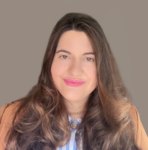 Dr. Mandy Conrad serves as the Clinical Research Program Coordinator at the Center for Integrated Health Care. She received her PhD in Psychological and Quantitative Foundations (Counseling Psychology) from the University of Iowa. She completed her pre-doctoral internship in health psychology at the VA Western New York Health Care System and her pain psychology post-doctoral fellowship at Stanford Medicine in the Department of Anesthesiology, Perioperative, and Pain Medicine.
Additional Resources: