Dr. Gishawn Mance on Racial Trauma and Culturally Sensitive Treatment
Dr. GiShawan Mance—a licensed psychologist in private practice and Director of Clinical Training at Howard University—discusses her research, racial trauma and its effects on communities of color, and how to address racial trauma in practice and education.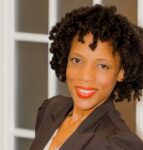 Dr. GiShawn A. Mance is an experienced researcher and licensed clinical psychologist in the area of community-based research, child/adolescent mental health, and mental health disparities. She is currently celebrating 15 years of providing psychological services to the Black community. Her research and applied work addresses cultural, contextual, and psychosocial factors that influence symptom presentation and intervention development for underserved communities. Dr. Mance has published numerous papers related to the impact of culture and context on psychological functioning for people of color.  Additionally, she has received numerous awards for the impact of her work from community stakeholders. Currently her work centers on community-based participatory research (CBPR) whereby she examines chronic stress, symptoms, and trauma in adolescents and the effect of socio-environmental factors like socioeconomic status, racial socialization, structural racism, and the COVID pandemic on stress and coping among Black youth and emerging adults.
Podcast Moderator for This Episode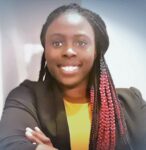 Marcy Beutlich is a Chicago native, in the Clinical Psychology doctoral program at Howard University. Her current practicum experience is at St. Elizabeths Hospital in Washington D.C., providing therapy, group therapy, and psychological assessment to Black Indigenous People of Color (BIPOC) with severe mental illness. She obtained her Bachelor of Science in Psychology from the University of Wisconsin-Whitewater and achieved her Master's in clinical psychology from Ball State University where her research examined the relationship between exposure to police brutality in news media and cultural mistrust moderated by Black identity and trust in news media. Her current research interests explore the effects of police interactions in news media on the internalizing symptoms and coping among Black Americans Emerging Adults. Her clinical aspirations include providing culturally-informed trauma-focused evidence-based practices to individuals with severe mental illness in Veteran, active-duty military, and BIPOC populations.