Drs. Wendy Nilsen and Lisa Ulmer on Individualized Client Care Through Precision Medicine
Drs. Wendy Nilsen and Lisa Ulmer discuss precision medicine and the work they are doing at the National Science Foundation (NSF) to transform and personalize health and medicine using technology-based solutions.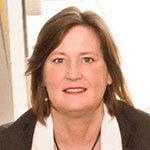 Wendy Nilsen, PhD, is the Acting Deputy Division Director in the Information and Intelligent Systems  Division of the Computer and Information Science and Engineering Directorate at NSF. She is also the lead Program Director in the Smart Health program. Her work has focused on the intersection of computing and human functioning.  Her interests span the areas of sensing, cyber-physical systems, machine learning, artificial intelligence and robotics.  She also serves as numerous federal technology initiatives. Prior to joining NSF, Wendy was at the National Institutes of Health.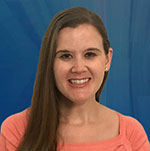 Lisa Ulmer, PhD, is an AAAS Science & Technology Policy Fellow in the Directorate of Computer and Information Science and Engineering, Division of Information and Intelligent Systems, at NSF. She is a clinical psychologist who has specialized in providing therapy and psychological assessments for children, adolescents, and adults, presenting with a range of concerns. She holds a B.A. in Psychology, with a minor in French, from James Madison University. She also holds a Master's degree and Ph.D in Clinical Psychology from Virginia Commonwealth University. Her graduate research focused on relations between peer victimization and factors such as delinquency and social competence, among adolescents. She also completed an American Psychological Association-accredited internship at the University of Tennessee Health Science Center (UTHSC), in Memphis, TN, as well as a postdoctoral fellowship in early childhood therapy and assessment at Nemours/A.I. duPont Hospital for Children in Wilmington, DE. She has completed the Leadership Education in Neurodevelopmental Disabilities program in both Virginia and Tennessee. Lisa's policy interests include the areas of mental health, healthcare, and poverty.