Dr. Mark Kamena on First Responder Psychology
Dr. Mark Kamena—co-founder and director of research for the first responder support network—discusses first responder psychology. Dr. Kamena provides a background on the history of police and public safety psychology, an update on his work and the demands of the field, the need for more psychologists in first responder psychology, and the direction of treatment.
Additional Resources: The Wright Institute First Responder Psychology Program and The First Responder Support Network.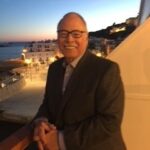 Dr. Mark Kamena is a licensed psychologist and board-certified specialist in police and public service psychology, chair of the first responder psychology certificate program at the Wright Institute, co-founder and director of research for the first responder support network – residential treatment programs for first responders (WCPR) and their significant others and spouses (SOS), and co-author (Kischman, Kamena & Fay) of Counseling Cops (2014) and of "Intensive residential treatment program," J Police Crim Psych (2020).
Podcast Moderator for This Episode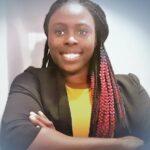 Marcy Beutlich is a Chicago native, in the Clinical Psychology doctoral program at Howard University. Her current practicum experience is at St. Elizabeths Hospital in Washington D.C., providing therapy, group therapy, and psychological assessment to Black Indigenous People of Color (BIPOC) with severe mental illness. She obtained her Bachelor of Science in Psychology from the University of Wisconsin-Whitewater and achieved her Master's in clinical psychology from Ball State University where her research examined the relationship between exposure to police brutality in news media and cultural mistrust moderated by Black identity and trust in news media. Her current research interests explore the effects of police interactions in news media on the internalizing symptoms and coping among Black Americans Emerging Adults. Her clinical aspirations include providing culturally-informed trauma-focused evidence-based practices to individuals with severe mental illness in Veteran, active-duty military, and BIPOC populations.