Practice Drift and Primary Care Behavioral Health Settings
Dr. Kent Corso clarifies the differences between psychotherapy and behavioral health consultation. He goes on to discuss the advantages of a behavioral health consultation intervention style and psychologists' concerns about the medical model.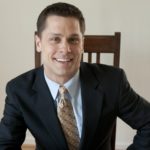 Kent A. Corso, PsyD, BCBA-D, is a clinical health psychologist and board certified behavior analyst. Over the last several years his clinical practice and research has been conducted on population health models of implementing behavioral healthcare – models focused on chronic diseases and mental health difficulties. With his colleagues, Dr. Corso has published more research on the primary care behavioral health model within the Department of Defense than any other single group. His expertise in this area makes him one of less than a dozen experts in this subject matter in America.