Professional Practice Builder: Knowledge & Skills to Thrive in Private Practice
Position Yourself for Success in Private Practice
The National Register of Health Service Psychologists' Professional Practice Builder: Knowledge & Skills to Thrive in Private Practice will provide attendees with knowledge, confidence, and specific advice for starting a private practice as a health service psychologist (HSP). For many HSPs, opportunities to learn about starting a private practice are limited during graduate school, internship, and postdoctoral training. The National Register aims to change the status quo by offering the course you never had on running your private practice. Through this free, ongoing series of webinars, listeners will gain targeted tools to go from building to running to thriving in private practice.
National Register Discussion Moderator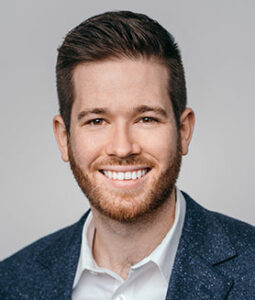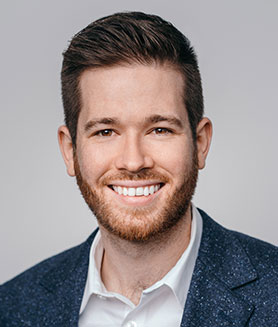 Samuel Lustgarten, PhD, is a licensed psychologist and member of the National Register of Health Service Psychologists. Over the last seven years, he has worked to examine the intersections between technology and psychology, publishing articles in American Psychologist, Professional Psychology: Research and Practice, and Clinical Psychology: Science and Practice. Dr. Lustgarten continues to work closely with clients and associates in practice and advocate for training needs when implementing telepsychology. Now in private practice, Sam works with clients in the Madison, WI area. As a professional consultant for the National Register of Health Service Psychologists, he facilitates connection with current and future Associates, along with hosting The Clinical Consult podcast.
---
This program is not offered for continuing education.
Email addresses of program registrations may be used by National Register to promote our additional resources and webinars.
---
Watch Archived Videos From This Series
Presentation Summary:
Andrew Riesen covers the basics of bookkeeping and taxes for therapists to help you survive tax season. You'll learn about what tax forms you'll need, when and how much to pay, how to avoid penalties and fines, and how to maximize your tax deductions. This presentation does not provide specific or formal tax advice and should not be used in place of personalized information from a tax specialist.
Presenter:
Seattle local Andrew Riesen, previously an internal incubator inside PwC, co-founded Heard in 2019 with Victoria Li. "Every hour that a therapist spends wrangling finances is an hour they're not making money or doing work that fulfills and energizes them." Heard aims to serve as the financial back end for therapists.
Archived Video:
Discussion points:
Getting started in private practice
Thinking through important financial questions
Considering the role of privacy and confidentiality
Presenter: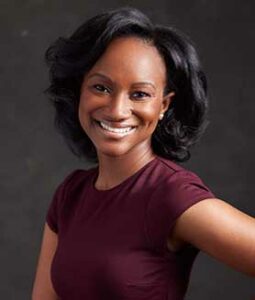 Dr. Tiffany Brown earned her doctorate degree from Howard University and completed her predoctoral internship and postdoctoral fellowship at Penn Medicine: University of Pennsylvania Health System. She currently serves as a Staff Psychologist at the University of Pennsylvania Counseling and Psychological Services and as the embedded clinician to Perelman School of Medicine. Dr. Brown has also held teaching appointments as an adjunct professor in the psychology departments of Temple University and Drexel University and as a part-time lecturer in the School of Social Policy and Practice at the University of Pennsylvania. In 2019, Dr. Brown founded Dr. Tiffany N. Brown, PLLC where she works closely with businesses and organizations to provide mental health education, create opportunities for development in individuals and organizations, and facilitates healing via workshops, speaking engagements, and private consultations. Additionally, Dr. Brown maintains a private practice, where she provides individual and couple's therapy aimed at helping clients grow through their experiences, develop healthier habits, improve relationships, and increase understanding to encourage healing.
Archived Video:
Discussion points:
Traditional marketing techniques to find your first clients
New approaches to fill your caseload
The role of insurance to expand your practice
Presenter: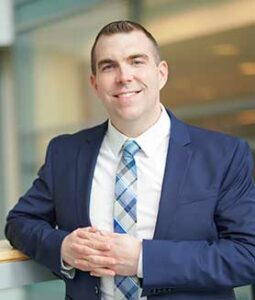 Dr. Christopher Stults is an Assistant Professor at Baruch College, City University of New York and in the Health Psychology and Clinical Science PhD Program at the Graduate Center, City University of New York. He is also a licensed psychologist in independent practice in New York City. Additionally, he is the Chair of APA Division 17's Section for the Professional Practice of Counseling Psychology. His clinical and research interests are focused on the health and wellbeing of sexual and gender minority populations. More information can be found at: http://www.christopherstults.com
Archived Video:
Discussion points:
Perks of having a home office (beyond the commute)
Professionalism and privacy with a virtual office
How a physical office location can build a caseload and community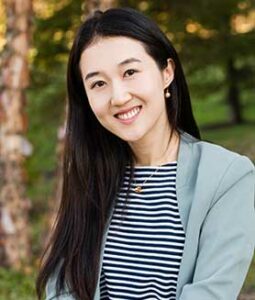 Dr. Zixuan Wang is a clinical psychologist who is currently living and practicing in Gaithersburg, Maryland. She completed her graduate studies at the George Washington University's Professional Psychology Program, and obtained her doctoral degree in clinical psychology in 2018. She completed her postdoctoral training at the Kennedy Krieger Institute with a focus on child and family therapy. After working in a group practice setting for two years, she opened her own private practice, Encounter Psychotherapy, in September 2021, and is now working full-time as the practice owner and clinician. She works with adults and teenagers who experience a variety of emotional, behavioral, and interpersonal challenges, such as depression, anxiety, trauma, executive functioning difficulties, identity development and adjustment issues.
Archived Video:
Not a Member?
Become credentialed by the National Register or join our practice academy!
Apply