Empowerment of Clients Living With Multiple Sclerosis (MS)
Pearl B. Werfel, PhD & Linda Trettin, PhD
Register
Presented in Collaboration With APA Division 12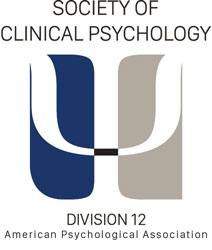 This webinar is available at no charge to National Register Health Service Psychologists, National Register Practice Academy members, Canadian Register Health Service Psychologists, and APA Division 12 members. Psychology doctoral students and trainees may also attend at no charge. Non-member psychologists and other healthcare providers may register for $35 (some State Psychological Association members and affiliates receive discounted access, please check with your Association's central office for details).
Save the Date: Additional Upcoming Webinars
About the Webinar
People of all races, genders, ethnicities, and sexual orientations are living with multiple sclerosis (MS). This webinar focuses on culturally sensitive, strength-based interventions to increase resiliency and enable clients with MS to better self-manage and more fully participate in their healthcare and family, community, and work life. Neuropsychological considerations and mind/body interventions for symptom management will be introduced. There are similarities between MS and other autoimmune disorders so some information may be helpful in working with other populations.
Registration and CE Credit
After registering, you will receive a confirmation email. National Register Health Service Psychologists, National Register Practice Academy members, Canadian Register Health Service Psychologists, APA Division 12 members, and paid attendees will earn one (1) CE credit upon successful completion of the webinar and evaluation. Doctoral students and trainees attending at no charge are not eligible for CE credit. A recording of the webinar presentation will be available on CE.NationalRegister.org the week following the conclusion of the live session. This recording is available for CE credit to those unable to attend the live webinar.
CE Information
1 CE Credit, Instructional Level: Intermediate
Learning Objectives:
List common symptoms of MS that can present as psychological diagnoses or resistance.
Demonstrate two interventions for management of common MS symptoms.
Identify cognitive challenges that may impact a client's capacity to participate in therapy.
Accessibility
This webinar will feature Closed Captions. Review instructions for viewing captions during the webinar.
About the Presenters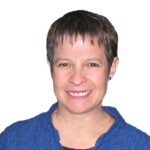 Dr. Werfel is a clinical psychologist in private practice in San Francisco. She is a consultant for Can Do Multiple Sclerosis, a member of the National MS Society Healthcare Provider Council and was inducted into the NMSS Hall of Fame for Healthcare Providers.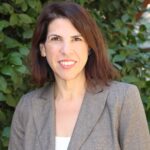 Dr. Trettin is a clinical neuropsychologist with Mercy Outpatient Rehabilitation Center, Dignity Health (California). She is a Partner in Care with the National MS Society and serves on their Healthcare Provider Council. She is also a consultant with Can Do Multiple Sclerosis.
Important Reminders
The day of the webinar, you will receive an email with the presentation slides. If you have trouble accessing the slides, contact us before the webinar begins. Please review our webinar tips and CE eligibility guidelines prior to the day of the webinar. If you experience technical issues, please contact the National Register at [email protected] or 202-783-7663.
Time Zone
The webinar will take place from 2:00–3:00pm Eastern Time. Please make the proper time zone conversion to determine the start time in your city.
Additional Information and Other Webinars
Learn more about our clinical webinars, preview recent presentations, and view a list of upcoming webinars.
Email addresses of webinar registrations may be used by National Register to promote our additional resources and webinars.
Clinical Webinar Series
View a list of upcoming webinars, learn more about this series, and preview recent presentations.
More Webinars