Addressing White Racism as Part of the Psychotherapy Process
David Drustrup, M.A.
Register
This webinar is available at no charge to National Register Health Service Psychologists, National Register Practice Academy members, and Canadian Register Health Service Psychologists. Psychology doctoral students and trainees may also attend at no charge. Non-member psychologists and other healthcare providers may register for $35 (some State Psychological Association members and affiliates receive discounted access, please check with your Association's central office for details).
Save the Date: Additional Upcoming Webinars
About the Webinar
David Drustrup will discuss the therapeutic dilemma of how white therapists should handle racist expressions from their white clients. He will discuss ethical and therapeutic implications and will walk through a model and examples for these challenging moments. His presentation will be grounded in critical studies of whiteness and he will encourage attendees to critique complex intrapsychic and emotional processes around whiteness within themselves and their future clients.
Registration and CE Credit
After registering, you will receive a confirmation email. National Register Health Service Psychologists, National Register Practice Academy members, Canadian Register Health Service Psychologists, and paid attendees will earn one (1) CE credit upon successful completion of the webinar and evaluation. Doctoral students and trainees attending at no charge are not eligible for CE credit. A recording of the webinar presentation will be available on CE.NationalRegister.org the week following the conclusion of the live session. This recording is available for CE credit to those unable to attend the live webinar.
CE Information
1 CE Credit, Instructional Level: Intermediate
Learning Objectives:
Identify direct and subtle racism in our own self, as well as our white clients' comments and behaviors.
Utilize three ways of framing the problem of racism as important to the health and livelihood of the white client.
Demonstrate various responses to a white client's racist comments to open a curious discussion and avoid a rupture.
Accessibility
This webinar will feature Closed Captions. Review instructions for viewing captions during the webinar.
About the Presenter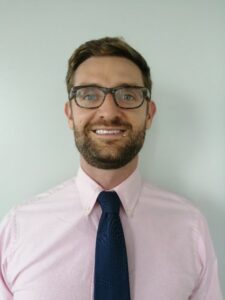 David Drustrup is a PhD candidate in Counseling Psychology at the University of Iowa. His master's degree was in Counseling at The Family Institute at Northwestern University. His clinical practice primarily utilizes psychodynamic approaches with feminist and liberation psychology foci. His research is in racism and whiteness, with a forthcoming study on white people's expectation of the white racial equilibrium and the way these seemingly innocuous white responses construct and protect white supremacist systems and epistemologies.
Important Reminders
The day of the webinar, you will receive an email with the presentation slides. If you have trouble accessing the slides, contact us before the webinar begins. Please review our webinar tips and CE eligibility guidelines prior to the day of the webinar. If you experience technical issues, please contact the National Register at [email protected] or 202-783-7663.
Time Zone
The webinar will take place from 2:00–3:00pm Eastern Time. Please make the proper time zone conversion to determine the start time in your city.
Additional Information and Other Webinars
Learn more about our clinical webinars, preview recent presentations, and view a list of upcoming webinars.
Email addresses of webinar registrations may be used by National Register to promote our additional resources and webinars.
Clinical Webinar Series
View a list of upcoming webinars, learn more about this series, and preview recent presentations.
More Webinars