About the Webinar
"Fifteen Things Veterans Want You to Know" for healthcare providers is the cornerstone course for PsychArmor Institute and was created to help educate anyone who works with, lives with, or cares for our military service members, Veterans and their families. This special version of Fifteen Things focuses on healthcare providers and the most important factors for them to understand in order to provide outstanding care to our country's Veterans. PsychArmor asked hundreds of military Veterans the one thing they wanted their providers to know about them. These comments were used to create the topics of this course. Narrated by Navy combat Veteran Dr. Heidi Kraft, Fifteen Things is military culture in the form of a sea story brought to life, and will change the way you look at your patients who wear or once wore our country's uniform.
Registration and CE Credit
After registering, you will receive a confirmation email. National Register Health Service Psychologists, National Register Practice Academy members, Canadian Register Health Service Psychologists, and paid attendees will earn one (1) CE credit upon successful completion of the webinar and evaluation. Doctoral students and trainees attending at no charge are not eligible for CE credit. A recording of the webinar presentation will be available on CE.NationalRegister.org the week following the conclusion of the live session.
CE Information
1 CE Credit, Instructional Level: Intermediate Learning
Objectives:
Demonstrate the importance of the military as a culture in their clinical interactions with Veterans and their families.
Describe at least three questions psychologists should ask Veteran patients when they get to know them.
Discuss at least three values military people hold dear, and how they might affect your clinical interactions with them.
Webinar Guidelines
Please review our webinar and CE eligibility guidelines prior to the day of the webinar.
Accessibility
Email support@nationalregister.org to request Closed Captions for the live presentation of this webinar. Closed Captions will be included on the recording of the live session.
About the Presenter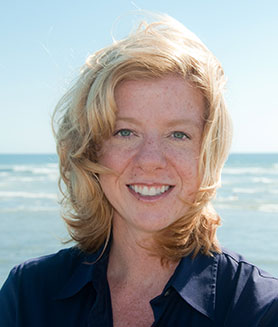 Heidi Kraft, PhD, received her PhD in clinical psychology from the UC San Diego/SDSU Joint Doctoral Program in Clinical Psychology in 1996. She joined the Navy during her internship at Duke University Medical Center, serving as both a flight and clinical psychologist. Her active duty assignments included the Naval Safety Center, the Naval Health Research Center and Naval Hospital Jacksonville, FL.
While on flight status, she flew in nearly every aircraft in the Navy and Marine Corps inventory, including more than 100 hours in the F/A-18 Hornet, primarily with Marine Corps squadrons. In February 2004, she deployed to western Iraq for seven months with a Marine Corps surgical company, when her boy and girl twins were 15-months-old. Rule Number Two is a memoir of that experience.
Dr. Kraft left active duty in 2005, after nine years in the Navy. At PsychArmor Institute, she provides oversight for all clinical course content and supervises Masters level mental health providers. She is frequently invited to speak at conferences and panels on combat stress, stigma and caring for the caregiver. She is an adjunct professor at San Diego State University, where she teaches stress, trauma and the psychological experience of combat, as well as abnormal psychology.
She lives in San Diego with her husband, a former Marine Corps Harrier pilot, and twins, who have no memory of their mother's time in Iraq.
Time Zone
The webinar will take place from 2:00–3:00pm Eastern Time. Please make the proper time zone conversion to determine the start time in your city.
Additional Information
Learn more about our clinical webinars, preview recent presentations, and view a list of upcoming webinars.