Integrated Biobehavioral Treatment of Migraine: A Focus on Children, Adolescents, and Young Adults
Scott W. Powers, PhD, ABPP, FAHS
Register for Webinar
This webinar is available at no charge to National Register Health Service Psychologists, National Register Practice Academy members, and Canadian Register Health Service Psychologists. Psychology doctoral students and trainees may also attend at no charge. Non-member psychologists and other healthcare providers may register for $35 (some State Psychological Association members and affiliates receive discounted access, please check with your Association's central office for details).
About the Webinar
Migraine is the second most disabling disease in the world, yet it is underdiagnosed, under-recognized, and undertreated. Migraine most often begins in adolescence or young adulthood, affecting over 10% of the population, and continues as a chronic illness throughout the majority of life. Based on evidence from Phase 3 clinical trials with adults and youth, a combination of behavioral therapy with a pill-based prevention strategy is optimal care in terms of reducing headache days and related disability. This webinar will take a pediatric viewpoint to discuss this field and will highlight treatments that work and current efforts to understand brain and pain processing mechanisms that may drive the success of biobehavioral therapies.
Registration and CE Credit
After registering, you will receive a confirmation email. National Register Health Service Psychologists, National Register Practice Academy members, Canadian Register Health Service Psychologists, and paid attendees will earn one (1) CE credit upon successful completion of the webinar and evaluation. Doctoral students and trainees attending at no charge are not eligible for CE credit. A recording of the webinar presentation will be available on CE.NationalRegister.org the week following the conclusion of the live session. This recording is available for CE credit to those unable to attend the live webinar.
CE Information
1 CE Credit, Instructional Level: Intermediate Learning
Objectives:
Identify the disease of migraine, its epidemiology, and its impact on daily living.
Discuss results from recent Phase 3 clinical trials in pediatric migraine and headache.
Assess how brain imaging and pain processing assessment can be used to conduct translational research focused on understanding how and why youth with migraine get better with biobehavioral care.
Webinar Guidelines
Please review our webinar and CE eligibility guidelines prior to the day of the webinar.
Accessibility
Email support@nationalregister.org to request Closed Captions for the live presentation of this webinar. Closed Captions will be included on the recording of the live session.
About the Presenter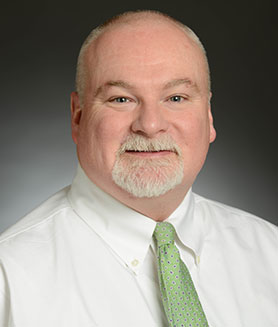 Scott W. Powers is a Professor of Pediatrics and Psychology at the University of Cincinnati College of Medicine, a Cincinnati Children's Research Foundation Endowed Chair, and a member of the Division of Behavioral Medicine and Clinical Psychology at Cincinnati Children's Hospital Medical Center. He is Co-Director of the Headache Center, a multi-disciplinary program he helped to establish in 1996. The Center is dedicated to evidence-based, family-centered care; education and training across disciplines; world-class research; and engaged advocacy for a prevalent and highly disabling neurological disease.
Dr. Powers is currently the principal investigator for two R01 awards: Distinct Mechanisms of Cognitive Behavioral Therapy Effects in Youth with Migraine: Insights from Neuroimaging and Quantitative Sensory Testing (R01NS101321) and Dissecting Neural Mechanisms Supporting Mind and Body Approaches to Pain Reduction in Youth with Migraine (R01AT010171). He has been an NIH-funded PI continuously since 1996, including "Drug and Non-Drug Treatment of Pediatric Chronic Headache (R01NS050536)," "The Childhood and Adolescent Migraine Prevention Trial – CHAMP Study (U01NS076788)," and "Research Training in Child Behavior and Nutrition" (T32 DK063929-year 16)." Dr. Powers has 173 publications, including high-impact clinical trial reports in the Journal of the American Medical Association (JAMA), the New England Journal of Medicine, and JAMA Pediatrics. He is also the Scientific Director for Clinical Research and Trials for the Cincinnati Children's Research Foundation, leading efforts to support industry-sponsored, federally sponsored, and internally funded trials. His research program embraces team science, the full continuum of clinical and translational investigation, and career development for all members of our team.
Time Zone
The webinar will take place from 2:00–3:00pm Eastern Time. Please make the proper time zone conversion to determine the start time in your city.
Additional Information
Learn more about our clinical webinars, preview recent presentations, and view a list of upcoming webinars.
Archived Webinars
Watch more of our clinical content.
Watch