When Grief Goes Viral and Therapy Goes Virtual: Responding to Loss Online During a Crisis
Robert A. Neimeyer, PhD
Register for Webinar
This webinar is available at no charge to National Register Health Service Psychologists, National Register Practice Academy members, and Canadian Register Health Service Psychologists. Psychology doctoral students and trainees may also attend at no charge. Non-member psychologists and other healthcare providers may register for $35 (some State Psychological Association members and affiliates receive discounted access, please check with your Association's central office for details).
Save the Date: Additional Upcoming Webinars
About the Webinar
With the global pandemic of COVID-19 sweeping the planet has come the loss of a world of once familiar routines, relationships and resources that previously conferred on our lives a sense of security and meaning. Dr. Neimeyer will discuss the unique challenges of providing telehealth intervention with clients bereaved during a crisis of this scope, irrespective of the cause of death, highlighting empirical risk factors for prolonged and complicated grief reactions. He will acquaint participants with a carefully validated assessment tool for the tsunami of unfinished business in bereavement that the pandemic will leave in its wake and will be introduced to evidence informed interventions for dealing with these disturbances constructively.
Registration and CE Credit
After registering, you will receive a confirmation email. National Register Health Service Psychologists, National Register Practice Academy members, Canadian Register Health Service Psychologists, and paid attendees will earn one (1) CE credit upon successful completion of the webinar and evaluation. Doctoral students and trainees attending at no charge are not eligible for CE credit. A recording of the webinar presentation will be available on CE.NationalRegister.org the week following the conclusion of the live session. This recording is available for CE credit to those unable to attend the live webinar.
CE Information
1 CE Credit, Instructional Level: Intermediate
Learning Objectives:
Identify four evidence-based risk factors for complicated or prolonged grief exacerbated by the COVID-19 pandemic regardless of the cause of death of the deceased.
Describe the Unfinished Business in Bereavement Scale for assessing unresolved issues in bereavement that invite clinical attention.
Explain four interventions uniquely suited to a telehealth context that can mitigate bereavement complications and promote meaningful integration of the loss.
About the Presenter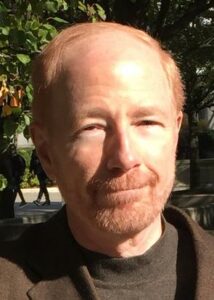 Robert A. Neimeyer, PhD, is Professor Emeritus of the Department of Psychology, University of Memphis, maintains an active consulting and coaching practice, and also directs the Portland Institute for Loss and Transition. Neimeyer has published 30 books, including Routledge's series on Techniques of Grief Therapy, and serves as Editor of Death Studies. The author of over 500 articles and chapters and a popular workshop presenter, he is currently working to advance a more adequate theory of grieving as a meaning-making process. In recognition of his contributions, he has been given Lifetime Achievement Awards by both the Association for Death Education and Counseling and the International Network on Personal Meaning and made a Fellow of the American Psychological Association. Website: www.portlandinstitute.org
Time Zone
The webinar will take place from 2:00–3:00pm Eastern Time. Please make the proper time zone conversion to determine the start time in your city.
Webinar Guidelines & Tips
Please review our webinar and CE eligibility guidelines prior to the day of the webinar. This page also includes tips and answers to FAQs.
Accessibility
This webinar will feature Closed Captions. Review instructions for viewing captions during the webinar.
Additional Information and Other Webinars
Learn more about our clinical webinars, preview recent presentations, and view a list of upcoming webinars.
Email addresses of webinar registrations may be used by National Register to promote our additional resources and webinars.
Clinical Webinar Series
View a list of upcoming webinars, learn more about this series, and preview recent presentations.
More Webinars