Recent Advances in the Treatment of PTSD
Mark B. Powers, PhD
Register for Webinar
This webinar is available at no charge to members of the National Register of Health Service Psychologists and Canadian Register of Health Service Psychologists. Psychology doctoral students and trainees may also attend at no charge. Non-member psychologists and other healthcare providers may register for $35.
About the Webinar
Dr. Mark Powers will discuss the nature, causes, and treatment of posttraumatic stress disorder (PTSD). This will include a description of the components of Prolonged Exposure Therapy (PE) and their application. He will also discuss the evidence-base of PE for PTSD and future research directions.
Registration and CE Credit
After registering, you will receive a confirmation email. All National Register members, Canadian Register members, and paid attendees will earn one (1) CE credit upon successful completion of the webinar and evaluation. Doctoral students and trainees attending at no charge are not eligible for CE credit. A recording of the webinar presentation will be available on CE.NationalRegister.org the week following the conclusion of the live session. This recording is available for CE credit to those unable to attend the live webinar.
CE Information
1 CE Credit, Instructional Level: Intermediate Learning
Objectives:
Describe the nature and causes of PTSD
Discuss the efficacy of Prolonged Exposure Therapy (PE) for PTSD
Apply the principles of Prolonged Exposure Therapy in trauma focused care
About the Presenter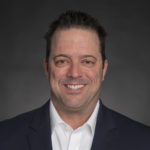 Dr. Mark Powers is a licensed clinical psychologist and the Director of Trauma Research at Baylor University Medical Center. His research is funded by NIH, DoD, DARPA, and HHS spanning three areas: a) treatment and prevention of PTSD, b) resilience training, and c) non-opioid pain management. Dr. Powers was certified in prolonged exposure therapy for PTSD at the University of Pennsylvania with Dr. Edna Foa and he was a Beck Scholar at the Beck Institute for Cognitive Therapy and Research. He has over 150 publications and is the Editor-in-Chief of the journal Cognitive Behaviour Therapy.
Time Zone
The webinar will take place from 2:00–3:00pm Eastern Time. Please make the proper time zone conversion to determine the start time in your city.
Webinar Guidelines
Please review our webinar and CE eligibility guidelines prior to the day of the webinar.
Accessibility
Email support@nationalregister.org to request Closed Captions for the live presentation of this webinar. Closed Captions will be included on the recording of the live session.
Preview Webinars
Watch more of our clinical content.
Watch