Psychotherapy Relationships That Work: Evidence-Based Therapist Contributions
John C. Norcross, PhD, ABPP
Register for Webinar
This webinar is available at no charge to members of the National Register of Health Service Psychologists and Canadian Register of Health Service Psychologists. Psychology doctoral students and trainees may also attend at no charge. Non-member psychologists and other healthcare providers may register for $35.
About the Webinar
Sure, everyone "knows" that the therapy relationship is crucial to treatment success. Clinical experience and controlled research consistently demonstrate that the therapy relationship accounts for more outcome than the particular treatment method. But, what, exactly has been shown to work? This webinar will review the meta-analytic research and clinical practices compiled by an interdivisional APA task force on effective elements of the therapy relationship. Discover which relationship elements work and which do not.
Registration and CE Credit
After registering, you will receive a confirmation email. All National Register members, Canadian Register members, and paid attendees will earn one (1) CE credit upon successful completion of the webinar and evaluation. Doctoral students and trainees attending at no charge are not eligible for CE credit.
A recording of the webinar presentation will be available on CE.NationalRegister.org within two business days following the conclusion of the live session. This recording is available for CE credit to those unable to attend the live webinar.
CE Information
1 CE Credit, Instructional Level: Intermediate
Learning Objectives:
Identify at least three therapist relational behaviors that demonstrably improve the effectiveness of psychotherapy.
Describe two relationship elements that have not been sufficiently researched.
Identify two discredited relationship behaviors that contribute to dropout and failure.
About the Presenter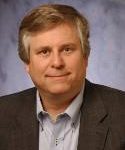 An internationally recognized authority on psychotherapy, John C. Norcross is Distinguished Professor of Psychology at the University of Scranton and Clinical Professor of Psychiatry at SUNY Upstate Medical University. He has published more than 400 publications and scores of books, including the APA Handbook of Clinical Psychology, Psychotherapy Relationships that Work, Handbook of Psychotherapy Integration, Insider's Guide to Graduate Programs in Clinical & Counseling Psychology, and Systems of Psychotherapy: A Transtheoretical Analysis, now in its 9th edition.  He recently published (with Gary VandenBos) the second edition of Leaving It at the Office: A Guide to Psychotherapist Self-Care.
Time Zone
The webinar will take place from 2:00–3:00pm Eastern Time. Please make the proper time zone conversion to determine the start time in your city.
Webinar Guidelines
Please review our webinar and CE eligibility guidelines prior to the day of the webinar.
Accessibility
Email support@nationalregister.org to request Closed Captions for the live presentation of this webinar. Closed Captions will be included on the recording of the live session.
Preview Webinars
Watch more of our clinical content.
Watch