Record Keeping and Risk Management
Eric A. Harris, EdD, JD
Register for Webinar
Presented in Collaboration With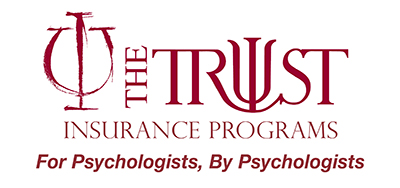 This webinar is available at no charge to members of the National Register of Health Service Psychologists and Canadian Register of Health Service Psychologists, and Trust Insureds. Psychology doctoral students and trainees may also attend at no charge. Non-member psychologists and other healthcare providers may register for $35.
About the Webinar
Licensing boards are appointed to protect consumers and have long had procedures that make a psychologist's defense seem adversarial. Without records to support one's narrative and good judgment, the chance of a negative outcome is substantial. This presentation will address record keeping and access to records from a risk management perspective. In addition to exposure to licensing board action, it will cover HIPAA record access rules, psychotherapy notes, and insurance audit issues.
Registration and CE Credit
After registering, you will receive a confirmation email. All National Register members, Canadian Register members, Trust Insureds, and paid attendees will earn one (1) CE credit upon successful completion of the webinar and evaluation. Doctoral students and trainees attending at no charge are not eligible for CE credit.
A recording of the webinar presentation will be available on CE.NationalRegister.org within two business days following the conclusion of the live session. This recording is available for CE credit to those unable to attend the live webinar. We will also post a non-CE version of the presentation to NationalRegister.org
CE Information
1 CE Credit, Instructional Level: Intermediate
Learning Objectives:
Identify record keeping requirements and how they apply in a variety of practice situations, including those with EMR systems.
Apply how to keep records in high risk situations and with high risk patients.
Explain the elements of HIPAA psychotherapy notes and the kinds of privacy protection required in keeping them.
About the Presenter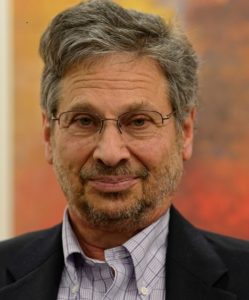 Eric A. Harris, EdD, JD, is a licensed psychologist and attorney in Massachusetts. Dr. Harris has written, consulted and lectured extensively on risk management, legal issues, managed care and coaching. He has represented psychologists before both ethics committees and state licensing boards and has been a consultant to both plaintiffs and defendants in mental health malpractice actions. Dr. Harris is also the legal counsel to the Massachusetts Psychological Association, where he served as the Director of Professional Affairs for ten years.
Time Zone
The webinar will take place from 2:00-3:00pm Eastern Time. Please make the proper time zone conversion to determine the start time in your city.
Webinar Guidelines
Please review our webinar and CE eligibility guidelines prior to the day of the webinar.
Accessibility
This webinar will feature Closed Captions. Instructions for viewing captions during the webinar can be found here.
Preview Webinars
Watch more of our clinical content.
Watch