Treating the Child of Divorced or Separated Parents—Ethical, Legal, and Risk Management Considerations
Joe Scroppo, PhD, JD
Register for Webinar
In Collaboration With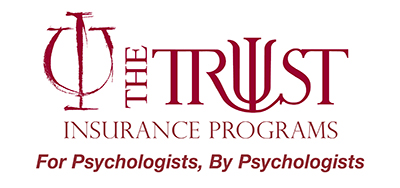 This webinar is available at no charge to National Register Health Service Psychologists, National Register Practice Academy members, Trust Insureds, and Canadian Register Health Service Psychologists. Psychology doctoral students and trainees may also attend at no charge. Non-member psychologists and other healthcare providers may register for $35 (some State Psychological Association members and affiliates receive discounted access, please check with your Association's central office for details).
About the Webinar
Treating or evaluating children of divorced, separated, or never-married parents is complex and challenging for mental health professionals. The work involves legal issues: Who can consent to the child's treatment? Who can authorize disclosure of the child's treatment information to themselves or third parties? When can minors consent to their own treatment/evaluation? In addition, the work often involves many potentially high-risk situations that require good risk management skills. For example, how does the mental health professional balance the parents' need to know about their child's therapy with the child's need for privacy? How does the MHP manage the parents' attempts to use their child's therapy in their disputes with one another? How can MHPs best structure the therapy to maintain their neutrality and keep the focus on the child? Dr. Joe Scroppo will equip practitioners with basic legal and risk management knowledge regarding these considerations and will provide some techniques and approaches to minimize risk to themselves.
Registration and CE Credit
After registering, you will receive a confirmation email. All National Register members, Canadian Register members, and paid attendees will earn one (1) CE credit upon successful completion of the webinar and evaluation. Doctoral students and trainees attending at no charge are not eligible for CE credit. A recording of this presentation will be publicly available on the National Register and Trust websites (not for CE credit) early next week.
CE Information
1 CE Credit, Instructional Level: Intermediate Learning
Objectives:
Identify legal concepts that govern parental responsibilities and rights, children's rights, and society's rights in the context of the mental health treatment of minors.
Demonstrate risk management techniques when working with children of separated or divorced parents.
Utilize methods to balance the parents' desire to know about the minor's communications with the child's need for confidentiality.
About the Presenter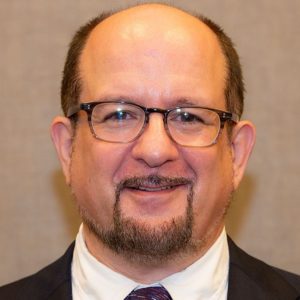 Joe Scroppo is a forensic psychologist and attorney who maintains private practices in both law and clinical/forensic psychology. Joe is a Risk Management Consultant for the American Insurance Trust and currently a Clinical Assistant Professor at the Hofstra University School of Medicine. Joe received a BA (cum laude) from the University of Chicago, an MA and PhD from the Adelphi University Institute for Advanced Psychological Studies, and a JD (magna cum laude) from St. John's University School of Law.
Time Zone
The webinar will take place from 2:00–3:00pm Eastern Time. Please make the proper time zone conversion to determine the start time in your city.
Webinar Guidelines
Please review our webinar and CE eligibility guidelines prior to the day of the webinar.
Accessibility
This webinar will feature Closed Captions. Review instructions for viewing captions during the webinar.
Additional Information
Notice to National Register members and Trust Insureds: Email addresses of webinar registrations will be shared between National Register and The Trust to promote additional resources.
Learn more about our clinical webinars, preview recent presentations, and view a list of upcoming webinars.
Archived Webinars
Watch more of our clinical content.
Watch