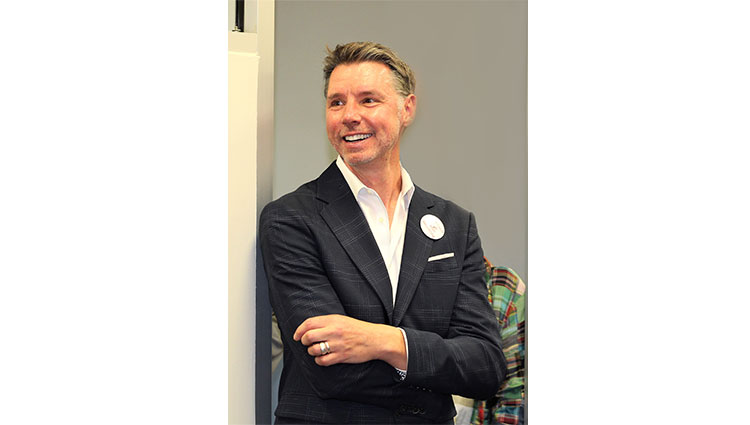 The National Register Board of Directors elected Mark Ishaug, MA, as a Public Representative of the Board effective January 1, 2023. 
In response to his election, Mark commented, "I am deeply honored to serve on the National Register Board of Directors. I look forward to working with fellow board members, staff and our members to improve access to care and advance health equity for those we serve."
Tiffany N. Brown, PhD, Chair of the National Register Board of Directors, commented on the election: "On behalf of the Board of Directors, congratulations to Mark. The Board looks forward to working with our newly elected members to strengthen the identity of the National Register as the professional home for health service psychologists."
Mark Ishaug has dedicated his career to advocating for the rights of stigmatized and vulnerable people. Mark is CEO of Thresholds, one of the oldest and largest providers of recovery services for persons with mental illnesses and substance use disorders in Illinois. As the CEO of Thresholds, Mark has overseen expansive growth and a culture shift that embraces change, innovation, transparency, and, yes—love. Thresholds has been recognized for nine consecutive years as a Chicago Tribune Top Workplace and a Chicago's 101 Best and Brightest Companies to Work For. In addition, Mark serves on the boards of Dominican University, Kennedy Forum Illinois, the Civic Federation of Chicago, and the Alphawood Foundation, as well as on the Membership Committee of the Economic Club of Chicago and the Leadership Fellows Association Board of Leadership Greater Chicago. Before Thresholds, Mark worked as a leader in the fight against HIV/AIDS as CEO of the AIDS Foundation of Chicago. Mark holds a master's degree in political science from Northwestern University and a bachelor's degree in government and international studies from the University of Notre Dame.
About the National Register of Health Service Psychologists 
The National Register of Health Service Psychologists was established in 1974 and is the largest credentialing organization for psychologists and psychology doctoral students. We are an independent nonprofit organization dedicated to improving healthcare by identifying psychologists who meet specific education and training standards, and by verifying these professionals to consumers, healthcare organizations, and regulatory bodies. The National Register currently credentials 10,000 Health Service Psychologists and has approximately 5,000 psychology doctoral student and postdoctoral trainee members of its Associate Program.
### 
For more information about this announcement, contact the National Register at 202.783.7663.