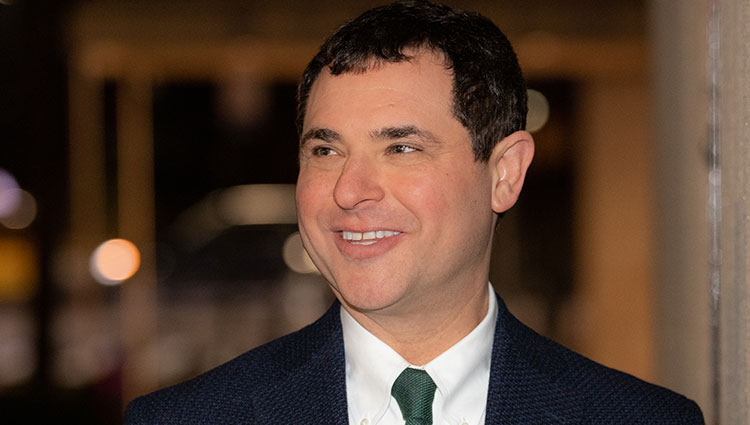 The National Register Board of Directors elected Peter H. Marcus, PsyD, of Massachusetts, to a four-year term that began January 1, 2020.
In response to his election, Dr. Marcus remarked, "I am thrilled for the opportunity to serve on the Board of the National Register of Health Service Psychologists. The mission, activities, and resources of the National Register combine to offer psychologists a professional 'home' throughout their entire career. As the National Register continues to provide the necessary knowledge, tools, collaboration and community for every psychologist and our field as a whole, it empowers us to flourish and thrive at every stage of our careers."
Sarah F. Shelton, PsyD, Chair of the National Register Board of Directors, commented on the election: "On behalf of the Board of Directors, congratulations to Drs. Marcus and Norcross. We look forward to working with our newly elected members as we continue to strengthen the identity of the National Register as the professional home for health service psychologists."
Dr. Marcus graduated from the PGSP-Stanford Psy.D. Consortium in 2013 after completing his pre-doctoral internship at NYU/Bellevue Medical Center and continued postdoctoral training at Massachusetts General Hospital (MGH) within the Division of Public and Community Psychiatry. His focus then and now is on underserved and at-risk populations. Since his postdoctoral training, Dr. Marcus has remained on the faculty at MGH with an appointment as Instructor in Psychology at Harvard Medical School.
Currently, Dr. Marcus' clinical work focuses on three areas: (1) young adults with bipolar disorder, (2) substance use disorders treatment, and (3) families and significant others close to individuals with substance use disorders. At MGH, he is involved in a departmental substance use disorders initiative, as well as a task force addressing the increasing threat of methamphetamine use disorders.
Dr. Marcus also works with the Association of State and Provincial Psychology Boards (ASPPB) contributing to the development of the EPPP II. In December 2017, he was appointed by ASPPB to serve on the Item Writer Development Committee overseeing the Adult Intervention Domain item writers.
Dr. Marcus has been credentialed by the National Register since 2016.
About the National Register of Health Service Psychologists
The National Register of Health Service Psychologists was established in 1974 and is the largest credentialing organization for psychologists and psychology doctoral students. We are an independent nonprofit organization dedicated to improving healthcare by identifying psychologists who meet specific education and training standards, and by verifying these professionals to consumers, healthcare organizations, and regulatory bodies. The National Register currently credentials 10,000 Health Service Psychologists and has approximately 3,500 psychology doctoral student and postdoctoral trainee members of the Associate Program. For more information, visit www.nationalregister.org.
###
For more information about this announcement, contact the National Register at 202.783.7663.