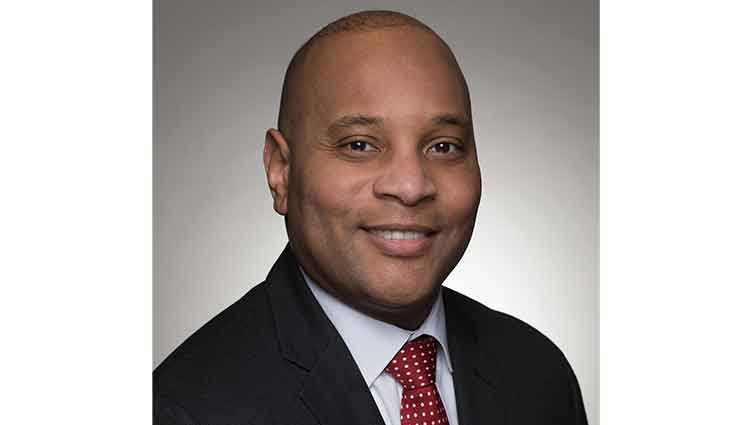 The National Register Board of Directors elected Maj Mark C. Fleming, PhD, LP, LPCMH, CRC, HSP, CCHP-MH, to a four-year term that began January 1, 2022.
In response to his election, Dr. Fleming remarked, "I am very honored to have been elected to the Board of Directors for The National Register. I am excited about having the opportunity to be part of the leadership team that ensures the mission of the organization is met. I have benefited greatly from my membership in the National Register and look forward with great anticipation to serving the psychological community across the nation promoting licensure mobility, professional connections, training and matching psychologists with their professional goals."
Beth N. Rom-Rymer, PhD, Chair of the National Register Board of Directors, commented on the election: "On behalf of the Board of Directors, congratulations to Dr. Fleming. We look forward to working with our newly elected member as we continue to strengthen the identity of the National Register as the professional home for health service psychologists."
Dr. Fleming received a Bachelor of Arts in Psychology with a Minor in African American Studies from and a Master of Science in Rehabilitation Psychology and Counseling from the University of North Carolina at Chapel Hill. He received his Doctor of Philosophy in Counseling Psychology from The Pennsylvania State University. He is a Licensed Psychologist in Maryland, Missouri, Tennessee, Florida, Arizona, New York, Kansas and Delaware. He is a Licensed Professional Counselor of Mental Health in Delaware. He is a national Certified Rehabilitation Counselor. He is a Certified Correctional Healthcare Professional with the Mental Health expertise designation. He is credentialed as a Health Service Psychologist.
Dr. Fleming is a Regional Vice President with Universal Health Services. He is also a Major in the United States Army National Guard. He also serves on the Board of Examiners of Psychology in Tennessee.
Dr. Fleming has been credentialed by the National Register since 2007.
About the National Register of Health Service Psychologists
The National Register of Health Service Psychologists was established in 1974 and is the largest credentialing organization for psychologists and psychology doctoral students. We are an independent nonprofit organization dedicated to improving healthcare by identifying psychologists who meet specific education and training standards, and by verifying these professionals to consumers, healthcare organizations, and regulatory bodies. The National Register currently credentials 10,000 Health Service Psychologists and has approximately 5,000 psychology doctoral student and postdoctoral trainee members of the Associate Program. For more information, visit www.nationalregister.org.
###
For more information about this announcement, contact the National Register at 202.783.7663.