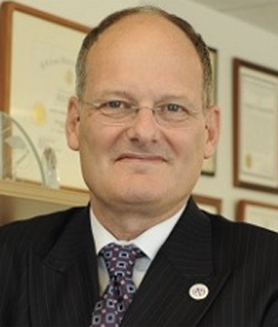 Morgan T. Sammons, PhD, ABPP
National Register of Health Service Psychologists, Washington, DC, USA
Morgan T. Sammons, PhD, ABPP, is the Chief Executive Officer of the National Register of Health Service Psychologists. He has a long history of leadership and advocacy in the profession, including many years' experience working with the National Register, having served as Chair of the Board of Directors from 2004 to 2008. He has also served as Systemwide Dean of the California School of Professional Psychology. He is a retired US Navy Captain, and during his naval career he served as the Navy's Clinical Psychology Specialty Leader, Special Assistant to the Navy Surgeon General for Mental Health and Traumatic Brain Injury, and in a number of positions both in the U.S. and abroad. Dr. Sammons is a diplomate of the American Board of Professional Psychology (Clinical), and a Fellow of the American Psychological Association. He contributes regularly to professional literature and presents widely on issues pertaining to clinical practice and the advancement of psychology.
Dr. Sammons has extensive prior editorial experience, having served as an Associate Editor for the APA journals Professional Psychology Research and Practice (2001–2005) and Psychological Services (2005–2015), the APA affiliated journal Military Psychology (2011–2015), as well as terms on the editorial board or as a guest editor of The Journal of Clinical Psychology (In Session) and the Journal of Clinical Psychology in Medical Settings.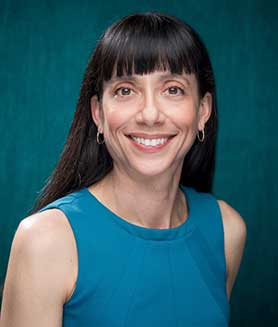 Kate Brody Nooner, PhD, LP, LCAS
Professor, Department of Psychology, University of North Carolina Wilmington, Wilmington, NC, USA
Kate Brody Nooner, PhD, is the managing editor for the Journal of Health Service Psychology (JHSP). As managing editor of the JHSP, she will focus on publishing content of direct clinical relevance to health service psychologists and other behavioral health practitioners. Outside of the journal, Dr. Nooner is a Full Professor in the Department of Psychology at the University of North Carolina Wilmington (UNCW). She has been a member of the National Register of Health Service Psychologists since 2012. Dr. Nooner also holds a faculty appointment in the Department of Psychiatry and Behavioral Sciences at Duke University School of Medicine. Her clinical practice and psychology research are at the intersection of trauma, child and adolescent development, and psychophysiology.
---
Consulting Editors
Kirstine R. Carter
South Texas Veterans Health Care System
San Antonio, TX, USA
Brandon L. Goldstein
University of Connecticut Health Center – Department of Psychiatry
Farmington, CT, USA
Gabriela A. Nagy
Duke University School of Medicine
Durham, NC, USA
Trisha Patrician
Cayuga Medical Associates
Ithaca, NY, USA
---
Editorial Office
1200 New York Ave NW, Ste 800
Washington DC 20005
p: 202.783.7663
f: 202.347.0550
Production Editor
Catherine Rothwell
Learn about manuscript submission
For the latest information on our editorial team, please review our editorial announcements.
Click Below to Learn More About JHSP
Submit a Manuscript
Upload your document for review.
Submit Now