About the Webinar Series
When couples escalate their emotions to boiling, do you find yourself wondering what to do? Do you know how to change the temperature in the room? Learn how to dial down the thermostat and many other skills through this four-part webinar series presented by the developer of Emotionally Focused Therapy, Dr. Sue Johnson. Whatever your level of practice, psychologists will learn valuable tools to work more effectively and productively with an understanding of common dynamics that arise with high-conflict couples.
Dr. Johnson will teach advanced skills about couple psychotherapy based upon attachment science. Attachment science offers a potent model for therapeutic change, especially when dealing with anxiety and depression. Of all models of intervention, EFT most closely captures the essence of the attachment perspective. It targets the defining feature of survival-oriented human connection, namely strong emotion, and systematically shapes core bonding interactions with others. More than 20 positive outcome studies can be found at the EFT website.
Presentation Details
Part I: EFT for Couples: An Attachment Based Intervention
June 25, 2019, 2:00pm–3:30pm ET (90 minutes, 1.5 CE Credits)
If you missed this webinar, watch now.
Part II: Core Interventions in EFT: The EFT Tango and Micro-Interventions
September 25, 2019, 2:00pm–3:00pm ET (60 minutes, 1 CE Credit)
If you missed this webinar, watch now.
Part III: Change Events in EFT: Hold Me Tight Conversations and Healing Attachment Injuries
January 15, 2020, 2:00pm–3:00pm ET (60 minutes, 1 CE Credit)
If you missed this webinar, watch now.
Part IV: Working with Different Populations: Trauma Couples and EFT in Relationship Education
April 29, 2020, 2:00pm–3:00pm ET (60 minutes, 1 CE Credit)
If you missed this webinar, watch now.
Registration and CE Credit
Each recorded session is still available to individuals for $40 (USD), which includes the associated CE credit(s). Follow the links above to access the series.
About the Presenter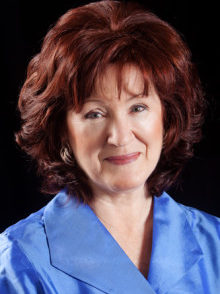 Dr. Sue Johnson is a leading innovator in the fields of couple therapy and adult attachment. She is the primary developer of Emotionally Focused Couples and Family Therapy (EFT), which has demonstrated its effectiveness in over 30 years of peer-reviewed clinical research. Sue's received numerous awards acknowledging her development of EFT, including the APA's "Family Psychologist of the Year" in 2016 and the Order of Canada in 2017.
Her best-selling book Hold Me Tight (2008) has taught countless couples how to enhance and repair their love relationships. The book has since been developed into an interactive relationship enhancement program, Hold Me Tight Online. Her newest book for clinicians, Attachment Theory in Practice (2019), delineates the promise of attachment science for understanding and repairing relationships.
As the founding director of the International Centre for Excellence in Emotionally Focused Therapy (ICEEFT), Sue trains counselors in EFT worldwide and provides guidance to 65 affiliated centers. She consults for the U.S. and Canadian military and the New York City Fire Department, and is a popular presenter and speaker for the general public. You can find out more about Sue and her work at drsuejohnson.com.
CE Information
Instructional Level: Advanced
Learning Objectives:
Identify the key challenges of couple therapy.
Describe the strengths of EFT as an intervention for challenging couples.
Apply specific interventions to address issues such as escalation, withdrawal and wounds that prevent the growth of trust.
Accessibility
Closed captioning will be provided.
Time Zone
The webinar will take place in Eastern Time. Please make the proper time zone conversion to determine the start time in your city.
Webinar Guidelines
Please review our webinar and CE eligibility guidelines prior to the day of the webinar.