Be Prepared Before the Webinar Starts
Review our webinar tips for attendees and avoid technical issues by testing Zoom on your device prior to the day of the webinar.
During the Webinar: Tips for Attendees
Sound and visuals: Our webinars begin promptly at 2pm ET*. When you join the webinar, you may see the slides but will not hear audio until start time. Most of our webinars do not display the speaker, only the slides.
Audio issues: If you have audio issues, please check your Zoom audio settings and your computer speakers. If you have audio difficulties or would like to view supplementary text, you can display closed captions for applicable webinars.
Finding the Q&A box: This is how you will submit content-related questions for the presenter.
Accessing the presentation slides and CE evaluation: To simplify the URL for these items, we use bitly. Open a new internet browser window and type the applicable URL in the search box at the top (just like you'd enter a web address). You can either start with bit.ly or you can start with https://bit.ly or http://bit.ly—whichever works best for you—and then include the rest of the URL as instructed during the webinar.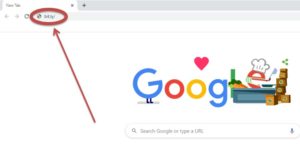 Testing Zoom and Joining a Webinar
Reminders
Time Zone
The webinar will take place at 2:00pm* Eastern Time. Please make the proper time zone conversion to determine the start time in your city.
*Most webinars take place at 2pm ET, but check the timing details for the webinar you plan to attend.
Webinar Recordings
For applicable webinars, a recording of the webinar presentation will be available on CE.NationalRegister.org the week following the conclusion of the live session. This recording is available for CE credit to those unable to attend the live webinar. Members have free access to a CE-eligible version of webinar recordings and nonmembers may purchase access.
Receiving Continuing Education Credit
In order to receive CE credit, all attendees must:
Attend the webinar in Zoom using unique link from registration email. Call-in only participants are not eligible for CE credit.
Attend for the full scheduled webinar.
Successfully complete the evaluation after the presentation.
All National Register Health Service Psychologists, National Register Practice Academy members, Canadian Register Health Service Psychologists, and paid attendees will earn one CE credit upon successful completion of the webinar and evaluation. Doctoral students and trainees attending at no charge are not eligible for CE credit. Solve technical issues ahead of time to ensure that you qualify for CE credit.
---
The National Register of Health Service Psychologists is approved by the American Psychological Association to sponsor continuing education for psychologists. The National Register maintains responsibility for this program and its content.