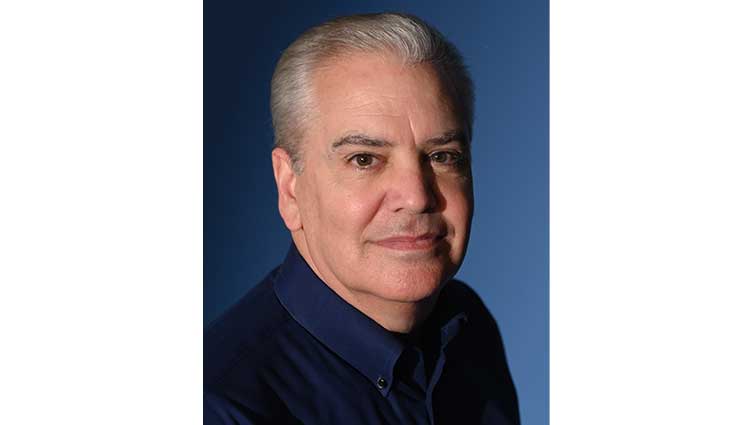 The National Register of Health Service Psychologists is proud to present the 2022 Alfred M. Wellner Lifetime Achievement Award for Research to David A. Jobes, PhD, ABPP, of The Catholic University of America in Washington, DC.
This award is named in honor of the National Register's first Executive Officer, Alfred M. Wellner, PhD. The Wellner awards, offered for research and practice, are the highest honors bestowed on a Registrant to commemorate numerous and significant contributions to psychology during a distinguished career.
The National Register's Awards Committee selected Dr. Jobes for the Wellner Award for Research for his extensive body of research advancing our understanding of effective management of suicidal patients, ongoing work to increase public awareness about available resources for suicidal patients, and advocacy for patient-centric, effective treatments to prevent suicide.
Upon receiving the award, Dr. Jobes said, "I am both humbled and honored to be named the 2022 recipient of the Alfred Wellner Award for Lifetime Achievement (Research) from the National Register of Health Service Psychologists. As a 40-year researcher in clinical suicidology, I have been blessed to have known the founders of my field and to have been mentored and supported by amazing colleagues. Working in clinical suicidology has been enormously rewarding and to receive this award recognizing this work is extraordinarily gratifying."
David A. Jobes, PhD, ABPP, is a Professor of Psychology, Director of the Suicide Prevention Laboratory, and Associate Director of Clinical Training at The Catholic University of America. Dr. Jobes is also an Adjunct Professor of Psychiatry, School of Medicine, at Uniformed Services University. He is the author of seven books and numerous peer-reviewed journal articles. Dr. Jobes is a past President of the American Association of Suicidology (AAS) and the recipient of various awards for his scientific work including the 1995 AAS "Shneidman Award" (early career contribution to suicidology), the 2012 AAS "Dublin Award" (for career contributions in suicidology), and the 2016 AAS "Linehan Award" (for suicide treatment research).  He has been a consultant to the Centers for Disease Control and Prevention, the National Academy of Medicine, the National Institute of Mental Health, the Federal Bureau of Investigation, the Department of Defense, Veterans Affairs, and he now serves as a "Highly Qualified Expert" to the U.S. Army's Intelligence and Security Command. Dr. Jobes is a Board Member of the American Foundation for Suicide Prevention (AFSP), serves on AFSP's Scientific Council, and is the Chair of the AFSP Public Policy Council. He is a Fellow of the American Psychological Association and is Board certified in clinical psychology (American Board of Professional Psychology). Dr. Jobes maintains a private clinical and consulting practice in Washington DC and in Maryland.  
Dr. Jobes has been credentialed by the National Register since 2000.
This announcement will also be featured in the National Register's Journal of Health Service Psychology.
About the National Register of Health Service Psychologists
The National Register of Health Service Psychologists was established in 1974 and is the largest credentialing organization for psychologists and psychology doctoral students. We are an independent nonprofit organization dedicated to improving healthcare by identifying psychologists who meet specific education and training standards, and by verifying these professionals to consumers, healthcare organizations, and regulatory bodies. The National Register currently credentials 10,000 Health Service Psychologists and has approximately 4,000 psychology doctoral student and postdoctoral trainee members of its Associate Program. For more information, visit www.nationalregister.org.
###
For more information about this announcement, contact the National Register at 202.783.7663.