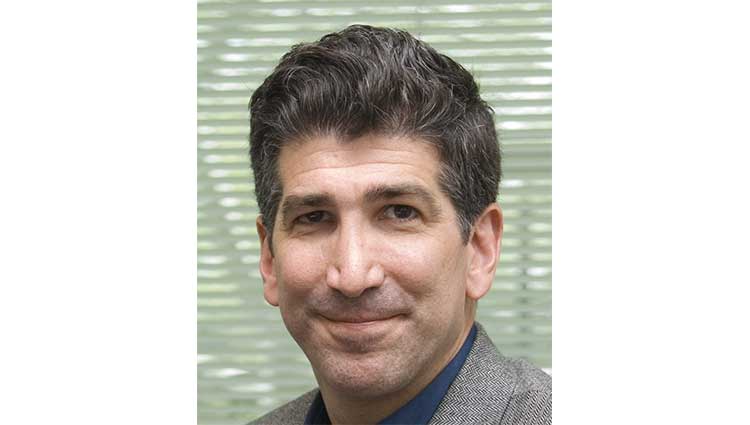 The National Register of Health Service Psychologists is proud to present the 2021 Alfred M. Wellner Lifetime Achievement Award for Research Excellence to J. Christopher Muran, PhD, of the Gordon F. Derner School of Psychology at Adelphi University.
This award is named in honor of the National Register's first Executive Officer, Alfred M. Wellner, PhD. The Wellner awards, offered for research and clinical excellence, are the highest honors bestowed on a Registrant to commemorate numerous and significant contributions to psychology during a distinguished career.
The National Register's Awards Committee selected Dr. Muran for the Award for Research Excellence based on his career-long research contributions toward better understanding the psychotherapeutic relationship, in particular the concept of alliance rupture. His research in this area has contributed toward our knowledge of the efficacy of psychotherapy and is of direct applicability to all health service psychologists.
Upon receiving the award, Dr. Muran said, "I am so grateful for this honor and want to thank the National Register for this special recognition. Understanding the process of change in psychotherapy has been my raison d'etre for a long time, and to be recognized by an organization so dedicated to promoting the standards of clinical practice means a lot to me. I also want to thank the many at Beth Israel Medical Center (now part of Mount Sinai), the colleagues, students and patients, who were so integral to a psychotherapy research program, a veritable think tank, over the past 30 years. And of course my family and friends!"
Dr. Muran is Associate Dean and Full Professor at the Gordon F. Derner School of Psychology, Adelphi University, where he served as director of its doctoral program in clinical psychology (2009-2021). He completed postdoctoral training in cognitive therapy (University of Toronto) and psychoanalysis (New York University). He is a fellow of the American Psychological Association (Divisions 12 and 29) and on its Clinical Practice Guidelines Advisory Steering Committee. He is past president of the international Society for Psychotherapy Research, past editor of its journal Psychotherapy Research, and recipient of its Distinguished Career Award (2021). He is also on the editorial board for the Journal of Consulting & Clinical Psychology and Clinical Psychology: Science & Practice. Since 1990, Dr. Muran has been Principal Investigator of the Psychotherapy Research Program at Beth Israel Medical Center (now Mount Sinai Beth Israel), which has been funded by grant awards from the National Institute of Mental Health. He was Chief Psychologist at Beth Israel for 15 years (1994-2009) and is on faculty at Icahn School of Medicine at Mount Sinai. Dr. Muran has published over 150 papers and 10 books, including Practice-Oriented Research (2016 with Louis Castonguay), The Therapeutic Alliance: An Evidence Based Guide to Practice (2010; with Jacques Barber), Dialogues on Difference: Diversity Studies of the Therapeutic Relationship (2007), Self-Relations in the Psychotherapy Process (2001), Negotiating the Therapeutic Alliance: A Relational Treatment Guide (2000; with Jeremy Safran), and Therapist Performance under Pressure: Negotiating Emotion, Difference & Rupture with the companion video Rupture and Repair in Psychotherapy (2020; with Catherine Eubanks).
Dr. Muran has been credentialed by the National Register since 1998.
This announcement will also be featured in the National Register's Journal of Health Service Psychology.
About the National Register of Health Service Psychologists
The National Register of Health Service Psychologists was established in 1974 and is the largest credentialing organization for psychologists and psychology doctoral students. We are an independent nonprofit organization dedicated to improving healthcare by identifying psychologists who meet specific education and training standards, and by verifying these professionals to consumers, healthcare organizations, and regulatory bodies. The National Register currently credentials 10,000 Health Service Psychologists and has approximately 3,500 psychology doctoral student and postdoctoral trainee members of its Associate Program. For more information, visit www.nationalregister.org.
###
For more information about this announcement, contact the National Register at 202.783.7663.