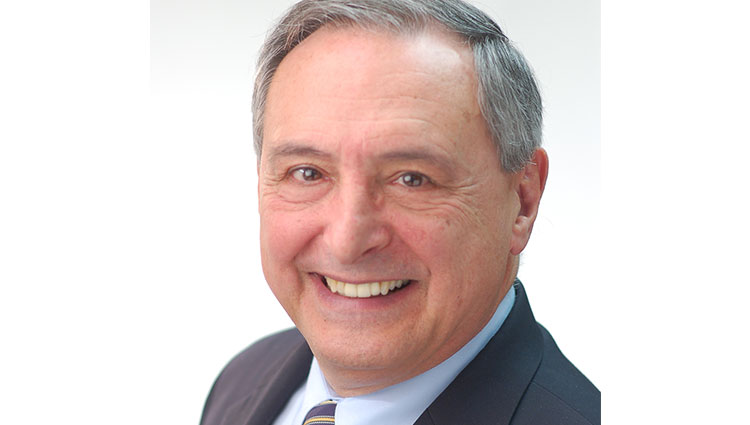 The National Register of Health Service Psychologists is proud to present the 2019 Alfred M. Wellner, PhD, Lifetime Achievement Award to Carlo C. DiClemente, PhD, ABPP, of the University of Maryland Baltimore County (UMBC).
This award is named in honor of the National Register's first Executive Officer, Alfred M. Wellner, PhD, and is the highest honor bestowed on a Registrant by the National Register to commemorate numerous and significant contributions to psychology during a distinguished career.
The National Register's Awards Committee selected Dr. DiClemente for the Wellner award based on his efforts in advocacy, teaching and training of psychology students, and for his contribution to the development of both ethical standards in addiction treatment and models for tailoring treatment and prevention efforts for addictive behaviors.
Upon receiving the award, Dr. DiClemente said, "It is a very special honor to be recognized by my colleagues and the National Register with the Wellner Lifetime Achievement Award. It is particularly gratifying that my contributions over the years have been valued and recognized by healthcare providers. It was always my hope that my thinking and research would be useful clinically and enrich our understanding of human behavior change. I owe a debt of gratitude to the many colleagues, graduate students, and research participants who have made important contributions to my work."
Carlo DiClemente, PhD, ABPP, is an emeritus professor of psychology at UMBC and formerly at the University of Houston and the University of Texas Medical School. He currently directs several training centers at UMBC. He is co-developer of the transtheoretical model of behavior change, and author of numerous publications on motivation and behavior change with a variety of health and addictive behaviors. In 2018 he published the second edition of Addiction and Change: How Addictions Develop and Addicted People Recover and has co-authored several professional books, The Transtheoretical Model, Substance Abuse Treatment and the Stages of Change (Second Edition), and Group Treatment for Substance Abuse: A Stages of Change Therapy Manual (Second Edition), and a self-help book, Changing for Good.
Dr. DiClemente has been credentialed by the National Register since 1985.
This announcement will also be featured in the National Register's Journal of Health Service Psychology.
About the National Register of Health Service Psychologists
The National Register of Health Service Psychologists is the largest credentialing organization for psychologists and psychology doctoral students. The National Register currently credentials 10,000 Health Service Psychologists and has banked credentials on behalf of more than 3,500 doctoral students and postdoctoral trainees.
The National Register identifies psychologists who have met the highest education and training requirements. The HSP credential positions them for success in healthcare delivery systems and independent practice. For more information, visit www.nationalregister.org.
###
For more information about this announcement, contact the National Register at 202.783.7663.