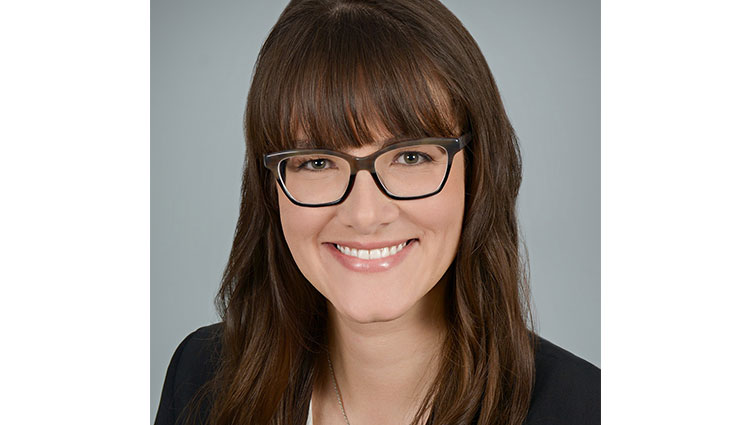 The National Register of Health Service Psychologists is proud to present the 2019 Judy E. Hall Early Career Psychologist Award to Anka A. Vujanovic, PhD, of the University of Houston. This award comes with a $10,000 stipend.
This award, named in honor of the National Register's Executive Officer from 1990 through 2013, is presented annually to a National Register credentialed psychologist with fewer than 10 years of postdoctoral experience. This award supports a specific project that is relevant to the mission, vision, and values of the National Register.
The National Register's Awards Committee was extremely impressed with Dr. Vujanovic's plan to use the $10,000 award stipend to identify, develop, and promote an effective model of quality, evidence-based mental health promotion and illness prevention by integrating health service psychology into the fire service.
Upon receiving the award, Dr. Vujanovic said, "It is a tremendous honor to receive this professional recognition. I am immensely grateful to the National Register for supporting a project designed to promote health service psychology in the fire service and to enhance the mental health of firefighters, an understudied and underserved population. I dedicate this award to firefighters for serving our communities despite the risks inherent to chronic occupational exposure to trauma and stress. My hope is that this research will advance prevention and intervention efforts."
Anka Vujanovic, PhD, is a licensed clinical psychologist, Associate Professor, and Director of the Trauma and Stress Studies Center in the Department of Psychology at the University of Houston. The overarching mission of her clinical research program is to improve the health and well-being of adults who have experienced traumatic life events or who suffer from posttraumatic stress disorder and co-occurring conditions. Dr. Vujanovic's research utilizes various methodological approaches, including clinical trials, health services research, and experimental laboratory paradigms, and focuses upon diverse populations exposed to trauma, including community residents, psychiatric inpatients, military veterans, and first responders. She has authored over 140 publications.
Dr. Vujanovic has been credentialed by the National Register since 2012.
This announcement will also be featured in the National Register's Journal of Health Service Psychology.
About the National Register of Health Service Psychologists
The National Register of Health Service Psychologists is the largest credentialing organization for psychologists and psychology doctoral students. The National Register currently credentials 10,000 Health Service Psychologists and has banked credentials on behalf of more than 3,500 doctoral students and postdoctoral trainees.
The National Register identifies psychologists who have met the highest education and training requirements. The HSP credential positions them for success in healthcare delivery systems and independent practice. For more information, visit www.nationalregister.org.
###
For more information about this announcement, contact the National Register at 202.783.7663.