The journey to becoming a licensed psychologist can be arduous, wrought with obstacles to overcome and can test the perseverance of even the most dedicated. Finally becoming a psychologist can make you feel like you have finally arrived at your destination, but can leave you wondering, "Where do I go from here?"Here are some new guideposts to help you:
1. Stop and take a look at the view – Look back and celebrate your accomplishments. Be confident in the skills you have developed and the experiences that have shaped you into the professional you are today. Then, take a look ahead and see which direction you want your career to go. Many things have likely changed since you first decided to become a psychologist. You may have had some people enter and leave your life, and you may have put off some personal goals until you finished graduate school. Take some time to assess where you are at now, and reprioritize and rebalance your personal and professional lives where needed.
2. Refill your cup – Graduate school can take a toll on your energy, relationships, and even sometimes your positive outlook on the world. Reconnect with the reasons you sought out this profession, or find new ones. If you haven't developed some good self-care strategies yet, or if you've stopped doing things that you used to, commit to doing things that re-energize you and put self-care first.
3. Cultivate lifelong learning – You have probably realized by now that graduate school did not teach you everything. Find mentors that inspire you and help fill in the gaps. Additionally, develop a strategy to obtain CEs and continue learning. Carve away some time to attend workshops and stay up to date on the latest research in the field. There are lots of ways and different learning avenues to pursue. Find what works for you and where you are at in your life.
4. Bank your credentials – You have probably (hopefully) heard this one before, but maybe always thought that you would get around to it later. Well, it is later, and it's better to do it now when your training directors and supervisors are still alive and relatively easy to contact. In fact, there's no better time than now. As an Early Career Psychologist (ECP), you can apply for a National Register credentialing scholarship that covers the cost of the credential review and registration fees. 
5. Find your niche – You may have known what you wanted to specialize in since you started school, if so, great for you! However, if you have become a psychologist and still feel pretty much like a generalist, that's ok too. Depending on what setting you are working in, though, it can be beneficial to begin to clarify and define your niche. Consider all the experiences you have had throughout your education. You might choose to develop a niche around the populations or treatment issues you have enjoyed most. Alternatively, you might take a look at where you think the field of psychology is headed and begin to set yourself up to fill the needs that are likely to emerge.
6. Practice saying "No" – When you get involved, you are likely to be invited to get more involved. You, and your professional reputation, are better off doing a few things really well, than lots of things mediocre to poorly. So, practice saying "no" to those things that will overly drain your energy and have little to do with what you're interested in or moving your career forward. Similarly, as a psychologist you may be asked if you can provide services that you may not have adequate training or experience in, be honest about your abilities and experience and either say "no," or develop a strategy to acquire the necessary knowledge and skills, and get the adequate consultation and/or supervision as appropriate.
7. Follow your passions and find outlets that nurture them –Be mindful of when you feel energy flowing into you versus away from you. Do more of the former and less of the latter. For just about any passion, there are likely to be local, state, national, and professional organizations that can serve as an outlet for what you're interested in. Now is a really great time for ECPs to get involved on committees and in leadership. ECPs have a lot to offer an organization and our voice is being valued more than ever. For example, the American Psychological Association recently voted that all APA boards and committees include at least one ECP member. If you're interested in leadership at a national level, your likelihood of securing one of these positions is higher if you have experience serving in a division or state association.
8. Build your community – As an ECP, you may have moved more times than you care to recount in the past several years to complete an internship, then a post-doc, and/or start your first job as a psychologist. Along the way, you may have found yourself working in a new city with few personal or professional connections. Isolation is one of the primary factors frequently associated with ethical and legal missteps. In graduate school, internship, and even post-doc, you had built in support networks and a cohort you could turn to with questions, concerns, or just to vent. However, as a professional, you have to make a concerted effort to cultivate your supports including peer consultation, supervision when appropriate, and mentoring. Your state psychological association is a great place to start, as well as regional psychological associations (if you state has them). Don't wait until you need it to build your support network.
9. Semper Gumby ("Always flexible") – The ECP years are full of personal and professional transitions. By remaining "always flexible" to the changes that occur, you will be more able to adapt to them. In addition, flexibility will serve you well beyond the ECP years and throughout your career. After all, you won't be an ECP forever.
Author,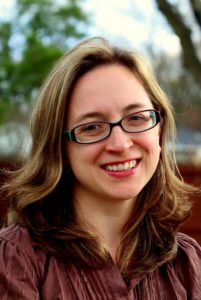 Kathleen Hutchinson, PhD
Doctoral Degree in Counseling Psychology at the University of Akron, Akron, OH
Post Doctoral Fellowship in Primary Care, Women's Health, and Behavioral Medicine at the Dayton VAMC
Private Practice in Yellow Springs, OH
Chair, Ohio Psychological Association Early Career Psychologist Committee
National Register Credentialed since 2014