Program Details
These live sessions have passed. Student and trainee members of the National Register Associate Program can watch the archived videos online.
Training 1: Introduction to Working With Individuals Who Are Suicidal
October 6
Lead Presenter: Samantha Chalker, PhD (1 hour)
Roundtable discussion moderated by David A. Jobes, PhD, ABPP (30 minutes)
This session will center on three introductory elements of working with individuals experiencing suicidal thoughts and behaviors. First, an introduction to approaching suicide by understanding the problem, appropriate language to use, and determining our personal biases towards suicidal thoughts and behaviors. Next, practical and procedural considerations when working with individuals who are suicidal. Finally, an introduction to the assessment of suicide risk and safety including assessment tips and distinguishing between risk factors and warning signs.
Training 2: Suicide Risk: Assessment & Evidence-Based Practices
October 13
Lead Presenter: Blaire Ehret, PhD (1 hour)
Roundtable discussion moderated by Morgan T. Sammons, PhD, ABPP (30 minutes)
This session will provide a discussion on suicide risk assessment tools, review suicide-specific evidence-based strategies, and current evidence-based practices for treating suicide. Case examples will be shared to illustrate these approaches.
Training 3: Touched by Suicide: Cultures, Communities, and Caregivers
October 20
Lead Presenter: Josephine S. Au, PhD (1 hour)
Roundtable discussion moderated by Daniel M. Elchert, PhD (30 minutes)
This session will focus on (1) cultural considerations and diversity factors related to suicide, (2) different communities touched by suicide, and (3) sustainability of suicide prevention efforts among caregivers and mental health professionals, including self-care, supervision, support, and postvention strategies.
Additional CAMS Resources
Students interested in learning more about the CAMS Framework™ can purchase the three hour foundational video for $20 (a saving of $79) and attend a one day role play training online for $50 (a saving of $150). Please visit CAMS on Campus for more information.
CAMS on Campus also has free resources for lecturers to include in curricula about evidence-based treatment, specifically CAMS.
About the Presenters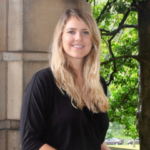 Samantha Chalker, PhD, is a clinical psychologist and a psychology research fellow at the VA San Diego Healthcare System and the University of California, San Diego. Her background is in developing and evaluating suicide prevention interventions. Her current research focuses on integrating the recovery model and strengths-based approaches to intervene on suicide risk, specifically for Veterans with serious mental illness.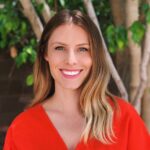 Blaire Ehret, PhD, is a licensed clinical psychologist who specializes in suicide prevention/risk assessment and providing clinical services to Veterans living with psychosis. She earned her doctoral degree from The Catholic University of America, under the mentorship of Dr. David Jobes. Currently, she works at the VA San Diego Healthcare System (VASDHS) as a program manager, clinical supervisor, and Psychology Practicum Training Director; she is also an Assistant Clinical Professor in the Department of Psychiatry at the University of California, San Diego. Dr. Ehret's current research is focused on examining a novel suicide prevention intervention, she developed called Caring Cards, for Veterans at elevated risk for suicide. Dr. Ehret is also an expert consultant and trainer for CAMS Care, a team lead for the VASDHS' Postvention Support Team, and serves on the Board of Directors of Survivors of Suicide Loss, San Diego.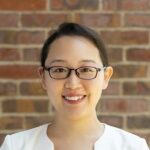 Josephine S. Au, PhD, is a clinical and research psychologist at McLean Hospital and an instructor at Harvard Medical School. Originally from Hong Kong, she is dedicated to improving diversity, equity, and inclusivity in mental health care, and is part of the Multicultural Psychology Consultation Team (MPCT) at McLean. Her research focuses on the assessment and interventions for suicidal thoughts and behaviors among adolescents and young adults. She is also involved in developing clinical and research programs to support parents who experience stress and traumatic reactions related to their child's suicidal and non-suicidal self-injury.