Using Social Class and Classism Theory to Strengthen Our Understanding of Clients
William Ming Liu, PhD
Register
This webinar is available at no charge to National Register Health Service Psychologists, National Register Practice Academy members, and Canadian Register Health Service Psychologists. Psychology doctoral students and trainees may also attend at no charge. Non-member psychologists and other healthcare providers may register for $35 (some State Psychological Association members and affiliates receive discounted access, please check with your Association's central office for details).
Save the Date: Additional Upcoming Webinars
About the Webinar
Social class and classism represent core aspects of our identities, yet most psychologists struggle to integrate them into psychotherapy. Using social class and classism theories, Dr. Liu will provide psychologists with clinical examples to understand client experiences. He will also guide psychologists in understanding their own biases and how to work with clients from various social class groups.
Registration and CE Credit
After registering, you will receive a confirmation email. National Register Health Service Psychologists, National Register Practice Academy members, Canadian Register Health Service Psychologists, and paid attendees will earn one (1) CE credit upon successful completion of the webinar and evaluation. Doctoral students and trainees attending at no charge are not eligible for CE credit. A recording of the webinar presentation will be available on CE.NationalRegister.org the week following the conclusion of the live session. This recording is available for CE credit to those unable to attend the live webinar.
CE Information
1 CE Credit, Instructional Level: Intermediate
Learning Objectives:
Describe the Social Class and Classism Theory
Explain the impact of the Upward Mobility Bias
Demonstrate how to use social class and classism experiences to enhance psychotherapy
Important Reminders
The day of the webinar, you will receive an email with the presentation slides. If you have trouble accessing the slides, contact us before the webinar begins. Please review our webinar tips and CE eligibility guidelines prior to the day of the webinar. If you experience technical issues, please contact the National Register at [email protected] or 202-783-7663.
About the Presenter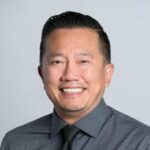 William Ming Liu, PhD, received his masters degree in College Student Development and his doctorate in Counseling Psychology from the University of Maryland. Previously, he was professor and program coordinator at the University of Iowa (2000-2018).  His research interests are in social class and classism, men and masculinity, and White supremacy and privilege. He has been identified as one of the most frequent producers of research in the Psychology of Men and Masculinity and most cited in multicultural competency research. He received the Emerging Leader award from the Committee on Socioeconomic Status (APA), Emerging Young Professional Award (Division 45, APA), and the Researcher of the Year Award (Division 51, APA).   Additionally, he recently received the Faculty Excellence Award for the Board of Regents in Iowa.  He is an editor of the Handbook of Multicultural Competencies in Counseling and Psychology (Sage, 2003), an editor of Culturally Responsive Counseling with Asian American Men (2010, Routledge), the author of Social Class and Classism in the Helping Professions: Research, Theory, and Practice (2011, Sage), the editor of the Handbook of Social Class in Counseling (2013, Oxford University Press), and author of the forthcoming book The Psychology of Privilege, White Supremacy, and Power  (Oxford University Press).  He serves as the Editor for the APA journal, Psychology of Men and Masculinity. He is a fellow of Division 17 and 51.
Time Zone
The webinar will take place from 2:00–3:00pm Eastern Time. Please make the proper time zone conversion to determine the start time in your city.
Other Webinars
Learn more about our clinical webinars, preview recent presentations, and view a list of upcoming webinars.
Email addresses of webinar registrations may be used by National Register to promote our additional resources and webinars.
Clinical Webinar Series
View a list of upcoming webinars, learn more about this series, and preview recent presentations.
More Webinars