The National Register has performed foreign degree evaluations for state/provincial
licensure applicants for more than 20 years.
Currently, the Maryland and Pennsylvania psychology boards require this evaluation for their applicants with foreign doctoral degrees. Licensing boards in Iowa, Hawaii, Montana, Oregon, Utah, and Washington have accepted the National Register evaluation of foreign-trained applicants for licensure.
Although there are many qualified credential evaluation services that perform general U.S. equivalency services, the National Register performs evaluations specific to education and training in psychology.  Our evaluation first determines whether the education presented is equivalent to a U.S. doctoral degree in psychology, and secondly determines whether the program (or combination of education and training) meets the program, faculty, and curriculum requirements outlined in the National Register's Doctoral Degree Guidelines.
Our evaluation process is designed to ensure that education and training obtained outside of the U.S. and Canada is authentic by enforcing specific document requirements, requiring primary source verification and utilizing official resources (requirements may vary by country). We then perform a step-by-step evaluation to determine whether the education and training completed by the applicant meets National Register requirements.
Results of the doctoral degree evaluation are sent directly to the applicant and to any psychology board(s) of their choice.  The state/provincial psychology board evaluates other licensure requirements (e.g., internship and supervision requirements) and makes the final decision regarding candidacy for licensure and eligibility to take the EPPP exam.
If you are applying for a license to practice psychology in the state of Maryland or Pennsylvania and completed a doctoral program in psychology that was obtained outside of the U.S. and Canada, contact our office for application materials.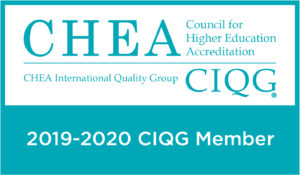 The National Register of Health Service Psychologists is a member of the Council for Higher Education Accreditation (CHEA) International Quality Group (CIQG). The CIQG advances the understanding of international quality issues and promotes high quality higher education in today's competitive and internationalized world. See more information and a list of members.