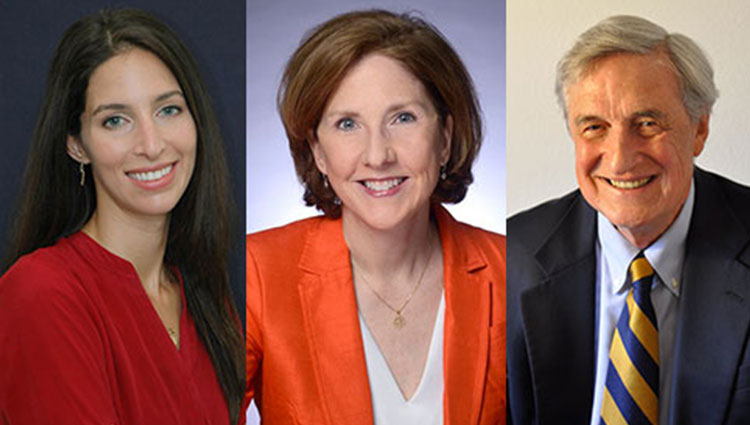 Congratulations to the winners of our 2018 awards. Katherine L. Dixon-Gordon, PhD, was selected for the Judy E. Hall, PhD, Early Career Psychologist Award. Betsy D. Kennard, PsyD, and Walter E. Penk, PhD, were selected for the Alfred M. Wellner, PhD, Lifetime Achievement Award.
Dr. Dixon-Gordon was selected for the Hall award for her exceptional achievements as an ECP and her plan to use the $2,500 award stipend to better understand the gap between patients who need care and those who receive it by focusing on care provision of patients with psychological and substance use disorders in emergency departments. Find out more.
Dr. Kennard was selected for the Wellner award because of her significant research on the treatment of child and adolescent depression with a focus on suicide prevention. She has a distinguished history of mentorship and supervision of emerging clinicians. Find out more.
Dr. Penk was selected for the Wellner award based on his service to the VA and his extensive work researching treatments of PTSD. He has exhibited leadership in developing and implementing innovative treatments for veterans, and supervising and mentoring a generation of clinicians. Find out more.
Congratulations to these three outstanding psychologists!