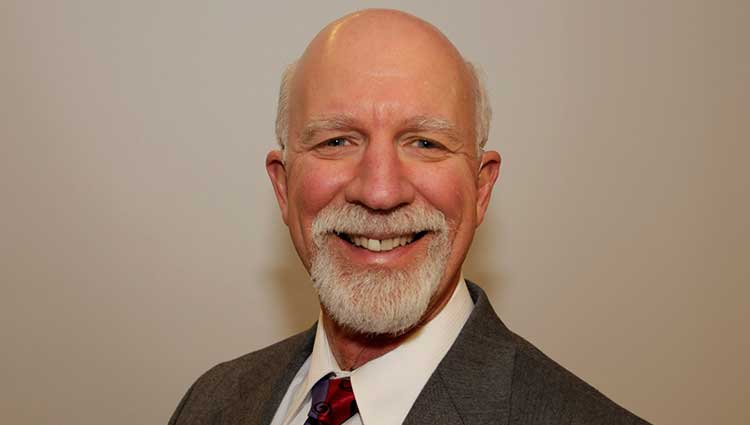 The National Register of Health Service Psychologists is proud to present the 2020 Alfred M. Wellner Lifetime Achievement Award for Research Excellence to David O. Antonuccio, PhD, ABPP, of the University of Nevada, Reno School of Medicine.
This award is named in honor of the National Register's first Executive Officer, Alfred M. Wellner, PhD. The Wellner awards, offered for research and clinical excellence, are the highest honors bestowed on a Registrant to commemorate numerous and significant contributions to psychology during a distinguished career.
The National Register's Awards Committee selected Dr. Antonuccio for the Wellner award based on his numerous professional accomplishments, dedication to advocacy, and leadership in psychology. Among these many accomplishments, Dr. Antonuccio testified in the 2004 FDA hearings on the increased suicide risk of antidepressants in children, testimony that contributed to the black box warnings on antidepressant use in children. He has published and presented extensively on the efficacy of antidepressants and on the behavioral treatment of smoking cessation.
Upon receiving the award, Dr. Antonuccio said, "Clinical research is essential to the development of effective treatments. This award for excellence in research means the world to me because it is given by an organization that represents health care providers, the group of psychologists with which I most identify. I love doing psychotherapy. The tools we have as psychologists are powerful and we know that because of clinical research evaluating treatment outcomes. It has been said that 'you can give a person fish and feed him for a day, or you can teach him how to fish and feed him for a lifetime.' In my view, psychotherapy is the equivalent of teaching someone how to fish. Clinical research has shown us how to do that most effectively."
Dr. Antonuccio is a Professor Emeritus in the Department of Psychiatry and Behavioral Sciences at the University of Nevada, Reno School of Medicine, where he taught for 32 years. Concurrently, he worked for 24 years at the VA Medical Center in Reno. He has also had a private practice for more than 35 years. He served on the Nevada State Board of Psychological Examiners from 1990 to 1998. His clinical and research interests include the behavioral treatment of depression, anxiety, and smoking. He was named Outstanding Psychologist in 1993 by the Nevada State Psychological Association (NSPA), received an Award of Achievement from NSPA in 1999 for his work on depression, was named the 2000 recipient of the McReynolds Foundation Psychological Services Award for "outstanding contributions to clinical science", and received the APAHC (Association for Psychologists in Academic Health Settings) Bud Ogel Award for Distinguished Achievement in Research in 2006. He was named the 2011 recipient of the Ira Pauly Award for outstanding residency teaching in psychiatry at the University of Nevada School of Medicine. His articles on the comparative effects of psychotherapy and pharmacotherapy have received extensive coverage by the national media and are models of careful scholarship. He is author or coauthor of over 100 publications.
Dr. Antonuccio has been credentialed by the National Register since 1984.
This announcement will also be featured in the National Register's Journal of Health Service Psychology.
About the National Register of Health Service Psychologists
The National Register of Health Service Psychologists was established in 1974 and is the largest credentialing organization for psychologists and psychology doctoral students. We are an independent nonprofit organization dedicated to improving healthcare by identifying psychologists who meet specific education and training standards, and by verifying these professionals to consumers, healthcare organizations, and regulatory bodies. The National Register currently credentials 10,000 Health Service Psychologists and has approximately 3,500 psychology doctoral student and postdoctoral trainee members of its Associate Program. For more information, visit www.nationalregister.org.
###
For more information about this announcement, contact the National Register at 202.783.7663.