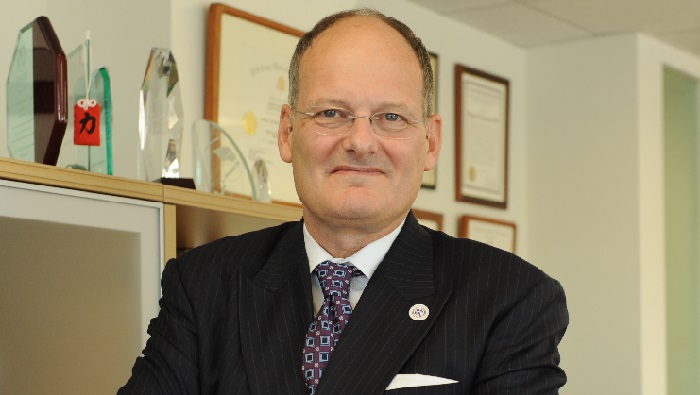 This month's e-newsletter is primarily focused on aspects of psychological involvement in integrated care. This is timely, given the manifest demands being placed on Accountable Care Organizations for provision of behavioral healthcare to newly insured citizens. At this point, more and more states are looking to establish Medicaid exchanges, and are looking for mechanisms to identify qualified mental health providers. Unfortunately for psychology, many states are turning to psychiatry and social work to fill the positions. It is incumbent on us as practitioners and advocates for the profession to educate policymakers on the value of psychological service provision. October 15-17 is the annual meeting of the Collaborative Family Healthcare Association in Portland, Oregon. The National Register will be exhibiting at this important meeting, where policy issues of immediate concern to us will be addressed. If you are attending the CFHA meeting, please stop by the Register's table and introduce yourself.
Along these lines, I draw your attention to two very important developments over the past year that are of signal importance to expanding psychological services under Medicaid. In the state of Oregon, SB 832, championed by the Oregon Psychological Association and the stalwart leadership of OPA past-president Robin Henderson, expands the role of psychologists in patient centered primary care homes and behavioral health homes. Critically, this bill allows for Medicaid reimbursement of supervised psychology interns.
Similarly, our colleague Kevin Arnold notifies us that Ohio Regulation 5160-8-05, "Psychology services provided by licensed psychologists," adopted in 2015, allows for appropriately supervised psychology interns to be reimbursed by Medicaid. For many years, psychologists in Medicaid settings have been stymied by the inability to pay trainees. That two states have now adopted permissive regulations is of tremendous importance in funding training sites in Medicaid dependent clinics. I hope that psychologists in other states will emulate the example set by pioneers in Oregon and Ohio.
The idea that there are too many psychologists chasing too few patients has always been a myth, but like all good urban legends, it's hard to make this one go away. According to the recent report from the APA Center for Workforce Studies,  there are around 83,000 licensed psychologists active in the workforce—a number that has hardly budged for years. Reimbursement rates have not gone down because of a supply imbalance of psychologists. They have dropped because of managed care practices that prioritized cost-savings over patient care, and because less-compensated providers have expanded their scope of practice. We in psychology have not done all we can to address this. As a profession, we must do more to convince policy makers of the specific value of psychological services, and we must collectively address a major bottleneck in creating more psychologists: the internship shortage. The National Register has established the Internship Partnership Fund to do our part to address this this shortage. Please see our Internship Partnership Fund page for more information.
Finally, a reminder that in the next two weeks the Fall 2015 issue of The Register Report will be landing in your mailboxes. This is a superb issue that contains a very important analysis of the implications for psychologists of the recent Supreme Court term, cutting edge articles on integrated care by leaders in the field, and other articles of interest. Happy reading!
Copyright © National Register of Health Service Psychologists, All rights reserved.