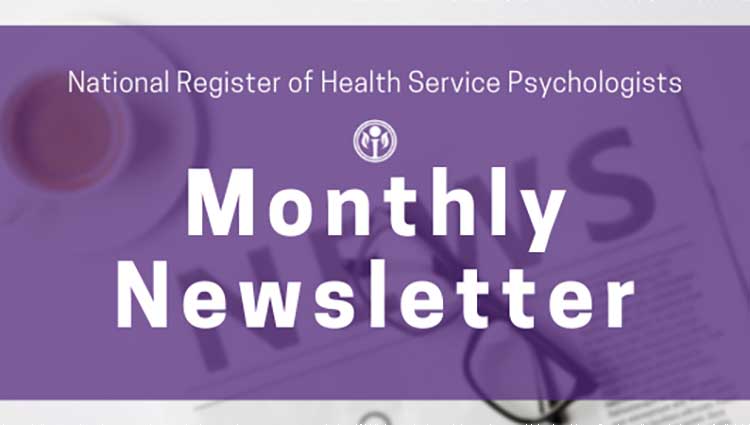 THIS NEWSLETTER FEATURES
FROM THE CEO'S DESK
Of Paradoxes, Politics, and Patient Needs: Why Professional Stasis Hurts the Nation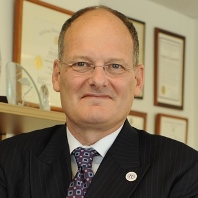 This month's issue of Health Affairs has a couple of articles of extraordinary importance to psychologists—with the paradox that the word "psychologist" appeared only once in either article.
What these articles, in spite of the truly jaw-dropping numbers they report, do not capture is the number of beneficiaries who received psychotherapy along with medication. I will be bold enough to suggest that psychotherapy was offered far less frequently than medication services.
MEMBER SPOTLIGHT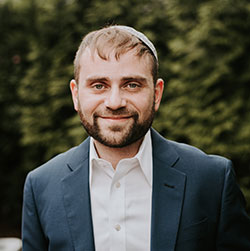 We are pleased to introduce our September 2022 National Register Member Spotlight, Samuel Salamon, PsyD.
This past spring, Dr. Salamon was a guest on The Clinical Consult to discuss the business side of psychotherapy: the journey into private practice and considerations for establishing a private practice of your own. This podcast episode also acted as a foundational introduction to the National Register's series Professional Practice Builder: Knowledge & Skills to Thrive in Private Practice. Dr. Salamon's personal story on starting a practice provides key considerations for anyone who is looking to do the same.
NATIONAL REGISTER UPDATES & ANNOUNCEMENTS
National Practice Conference 2022: November 10-12
NPC is less than two months away! This entirely practice-oriented conference presented by the National Register of Health Service Psychologists and TrustPARMA features some of the top clinical and risk management experts in the field.
---
Last Chance: Apply for National Register Board of Directors
Deadline to apply is October 1. We are accepting applications for two (2) psychologist positions and one (1) public representative position on the National Register Board of Directors. The term begins January 1, 2023.
---
National Register Internship Travel Scholarship
We need more health service psychologists, but graduate study is increasingly unaffordable. In 2022, National Register awarded sixty (60) $1,000 scholarships to help incoming interns navigate the difficult transition of relocating for internship. The National Register wants to support 100 students in 2023. Help us achieve this goal!
---
National Register Webinars
You can now register for all three upcoming webinars through your National Register account.
October 12: In collaboration with Division 12, Drs. Lauren Rynar and Jonathan Kaplan will present "Clinical Practice of Psychosocial Oncology"
November 2: Dr. Aubrey R. Dueweke will present "Suicide Risk Assessment in Primary Care Settings"
December 7: Dr. Ryan C. Warner will present "Supporting Black Men's Mental Health Through a Culturally Responsive Approach"
---
Call for Papers: The Journal of Health Service Psychology
Submit your manuscript to the Journal of Health Service Psychology today. All articles should be centered around a clinical vignette that highlights critical clinical issues for health service psychologists and allied professionals. We welcome topics that emphasize LGBTQ+, ethics, child/adolescent, older adults, trauma/PTSD, psychological implications of medical problems.
See additional information about submitting your manuscript or contact Dr. Kate Nooner for additional questions!
---
National Register Career Center Featured Jobs
Licensed/License Eligible Psychologst
Powers Ferry Psychological Associates
Canton, Georgia, United States (Hybrid)
School Psychologist (MI license/bilingual)
DotCom Therapy
Michigan, United States (Remote)
Psychologist
Stern Center for Language and Learning
Williston, Vermont, United States (Hybrid)
Operational Psychologist
CNS, LLC/Y-12 National Security Complex
Oak Ridge, Tennessee, United States (On-Site)
PODCAST EPISODES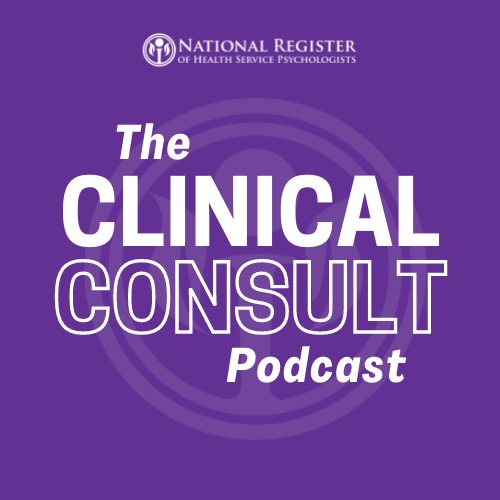 The Clinical Consult Podcast Series
This podcast series from the National Register highlights engaging conversations on topics of interest to health service psychologists, psychology doctoral students and trainees, behavioral health clinicians, and others.
IN THE NEWS
What Are the Real Warning Signs of a Mass Shooting?
The New York Times

Online creators are de facto therapists for millions. It's complicated.
The Washington Post

The Trait That 'Super Friends' Have in Common
The Atlantic


Dr. Kerry Schwanz of Coastal Carolina University is requesting your participation in a self-care survey for health service providers!


Podcast: Michael Barnett on Mental Health Care Delivery
Health Affairs


3 common thinking traps and how to avoid them, according to a Yale psychologist
NPR
EXTERNAL TRAININGS & WEBINARS
Workshop: Cool Tool to Talk Substance Use Prevention
National Council for Mental Wellbeing
September 21, 1:30-3 pm ET
Online

Engaging young people in conversations related to substance use prevention can be challenging, even for the most experienced professionals. Learn how to create the space for meaningful conversations.

CAMS-4Teens: The Complexities of Working with Parents
CAMS-care
September 27, 3 pm EDT
Zoom

This presentation will provide an overview of the CAMS-4Teens approach along with an update on the current clinical trial research and emerging recommendations for effective clinical practice with adolescents who are suicidal.

Online Prolonged Exposure (PE) for PTSD Training
CDP
September 20-21 Workshop
Online via Second Life


This training will cover the theoretical underpinnings and research behind PE and reviews the main clinical techniques used in this structured protocol.

Self-Care in Seconds – Additive Wellness Interventions in Personal and Professional Practice
NASP
On Demand

This webinar offers an overview of recent research showing the additive, positive effects of mindfulness-based and multicomponent positive psychological interventions across populations.

 
POLICY CORNER
September 1: The National Center for Education Statistics (NCES) reported that student test scores dropped precipitously across the country during the COVID-19 pandemic, representing "the largest average score decline in reading since 1990, and the first ever score decline in mathematics." The sobering data parallel other recent NCES findings relating to escalating mental health concerns, absenteeism, and teacher shortages.
---
September 12: The Administration selected biologist Dr. Renee Wegrzyn as the inaugural director of the Advanced Research Projects Agency for Health (ARPA-H), a new billion-dollar federal agency designed to expedite treatments for society's most harmful diseases, such as cancer and Alzheimer's.
---
September 25: The American Psychological Association Commission on Accreditation (CoA) is accepting public comments through September 25 at 5pm Eastern Time on implementing regulations (IR) relating to accrediting Master's degree programs in Health Service Psychology.
###