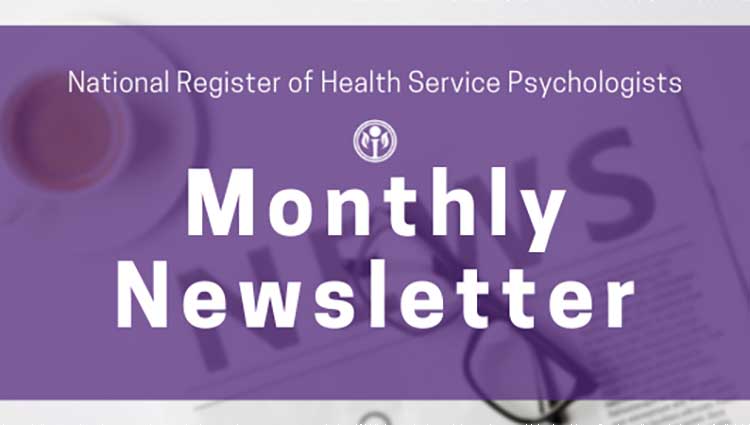 THIS NEWSLETTER FEATURES
FROM THE CEO'S DESK
When Ideology and Mental Health Policy Mix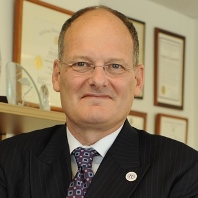 It's rarely a happy marriage when political ideology mixes with mental health policy. To use the most egregious example in psychology's relatively brief history, the eugenics movement of the early- to mid-twentieth century saw misguided—and devastating—principles of psychological measurement based on then-mainstream theories of racial purity enshrined into law. That leaders of our profession championed such law and policy brings enduring shame and serves to remind us that the passage of time doesn't minimize these wrongs. It also illustrates that science and society always exist in tandem and can never be divorced.
NATIONAL REGISTER UPDATES & ANNOUNCEMENTS
National Practice Conference 2022: November 10-12
NPC is only a few weeks away! This entirely practice-oriented conference presented by the National Register of Health Service Psychologists and TrustPARMA features some of the top clinical and risk management experts in the field.
---
National Register Internship Travel Scholarship
You remember traveling to your internship site, perhaps with few if any supports, so that you could complete your doctoral degree. The National Register of Health Service Psychologists' Internship Travel Scholarship provides $1,000 to doctoral students experiencing financial hardship due to relocating to their internship clinics.
---
National Register Credentialing Scholarships
Credentialing scholarships help psychology doctoral students, postdoctoral trainees, and early career psychologists (within 10 years of degree) become credentialed by the National Register by covering the cost of the application fee.
Please share information about our credentialing scholarships with students, trainees, and ECPs.
If you are eligible, apply by November 15.
---
National Register Webinars
You can register for upcoming webinars through your National Register account.
November 2: Dr. Aubrey R. Dueweke will present "Suicide Risk Assessment in Primary Care Settings"
December 7: Dr. Ryan C. Warner will present "Supporting Black Men's Mental Health Through a Culturally Responsive Approach"
---
National Register Career Center Featured Jobs
Licensed Psychologist
Medical Resource Group, Inc.
Carson City, Nevada, United States (On-Site)
Clinical Psychologist
Medical Resource Group, Inc.
North Charleston, South Carolina, United States (On-Site)
Licensed Psychologist
Medical Resource Group, Inc.
Sacramento, California, United States (On-Site)
Licensed Psychologist
Medical Resource Group, Inc.
Vista, California, United States (On-Site)
PODCAST EPISODES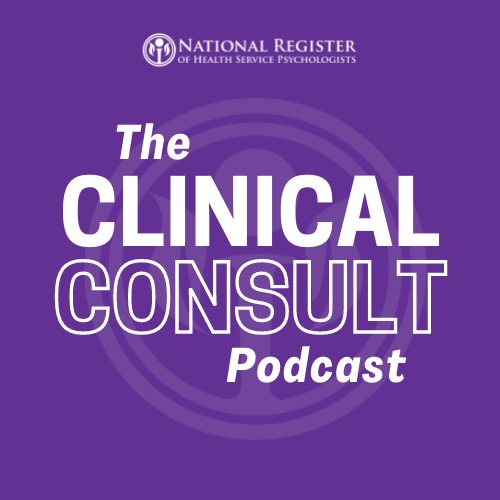 The Clinical Consult Podcast Series
This podcast series from the National Register highlights engaging conversations on topics of interest to health service psychologists, psychology doctoral students and trainees, behavioral health clinicians, and others.
IN THE NEWS
Can therapy solve racism?
NPR

Why Do We Laugh?
NPR

An autistic teen needed mental health help. He spent weeks in an ER instead.
Washington Post


Too Few Young People Get Mental Health Follow-Up After ER Visit
US News

How to Find Small Moments of Joy in Dark Times
TIME


How Listening to Silence Changes Our Brains
TIME
EXTERNAL TRAININGS & WEBINARS
HIV-1 and SARS-CoV-2 Effects on Brain and Mind Health: A Tale of Two Viruses
NIMH
November 9, 2-3 pm ET
Zoom

The National Institute of Mental Health (NIMH) invites you to attend the next Director's Innovation Speaker Series lecture featuring Dr. Serena Spudich.

Health Equity Workshop Series Part 1: Understanding the Landscape of Mental Health and Substance Use Challenges
National Council
October 31, 1-2:30 pm EDT
Zoom

Health Equity involves understanding terms and definitions in the changing landscape of Mental Health and Substance Use Challenges.

Addressing Microaggressions in PK-12 Settings
NASP
On Demand

The purpose of this webinar is to increase school psychologists' knowledge of microaggressions and provide strategies to address school-based microaggressions and support students have experienced microaggressions.

Therapy and Spiritual Care in a Shattered World: Transforming the Community of Healers
Boston University
October 28, 9AM – 4PM ET

When we face burnout, compassion fatigue, moral injury, and personal losses, it can be incredibly challenging to be emotionally present, responsive, and effective in our professional roles. This free online conference brings together leaders in mental health and spiritual care.

 
POLICY CORNER
October 1: The Helping to End Addiction Long-Term (HEAL) Initiative, funded by the National Institutes of Health (NIH), has invested over $2 billion to combat the nation's opioid crisis. The funds will be used to promote research, increase access to treatment, and to develop new evidence-based clinical interventions.
---
October 18: SAMHSA announced $15 million in new funds for states to tackle the nation's mental health crisis. The funds will supplement the nearly $300 million awarded in September to support the nation's Certified Community Behavioral Health Clinics (CCBHC).
---
October 19: A report to the Congress from the Departments of Labor, Health and Treasury demonstrated high levels of violations by insurers deemed to be improperly denying coverage for mental and behavioral health and substance use disorders. Consequently, many individuals and families continue to incur high levels of debt and other hardships.
###