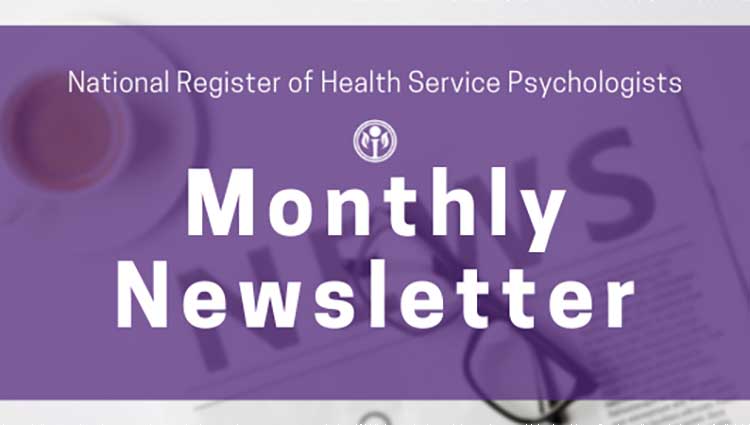 THIS NEWSLETTER FEATURES
FROM THE CEO'S DESK
National Practice Conference III—and Beyond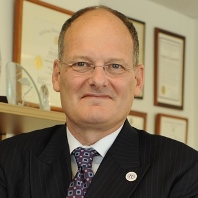 I write this column in the days following the conclusion of our now-annual National Practice Conference in Washington, DC. As you likely know, we and our partners at The Trust have now run three conferences, each of which focuses exclusively on the needs of the practicing health service psychologist. Without being too self-congratulatory, I truly believe each one is getting better and better. I'd like to share some highlights from the weekend for the sessions I personally attended.
NATIONAL REGISTER UPDATES & ANNOUNCEMENTS
National Register Internship Travel Scholarship
You remember traveling to your internship site, perhaps with few if any supports, so that you could complete your doctoral degree. The National Register of Health Service Psychologists' Internship Travel Scholarship provides $1,000 to doctoral students experiencing financial hardship due to relocating to their internship clinics.
---
Introducing Psychology Connect
The National Register just launched Psychology Connect, a referral system open to all licensed psychologists in the United States at no charge. This service was built to streamline the process of referring and accepting patients.
Psychology Connect is not limited to National Register members, so please let your colleagues know about this new referral service.
---
National Register Webinars
You can register for upcoming webinars through your National Register account.
December 7: Dr. Ryan C. Warner will present "Supporting Black Men's Mental Health Through a Culturally Responsive Approach"
January 11: Phil Duran and Dr. Katie Spencer will present "Ethical and Legal Considerations for Professionals Caring for Transgender Youth"
---
National Register Career Center Featured Jobs
CHIEF FORENSIC PSYCHOLOGIST/PSYCHIATRIST
State Forensic Service
Maine, United States (On-Site)
CLINICAL PSYCHOLOGIST PEDIATRIC SPECIALTY CARE MAINE MEDICAL PARTNERS
MaineHealth
Maine, United States (On-Site)
Psychologist
University of South Carolina
Columbia, South Carolina, United States (On-Site)
Clinical Psychology
Queens College
New York, United States (On-Site)
PODCAST EPISODES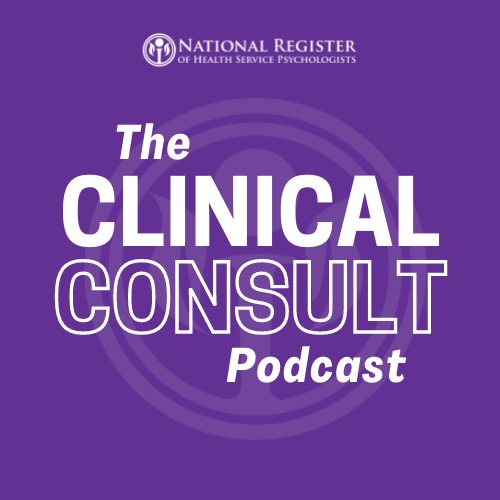 The Clinical Consult Podcast Series
Catch up on the National Register's 2022 podcast releases. More episodes will be released soon! 2022 episodes include:
Drs. Heather Poupore-King and Mandy Conrad on Treating Chronic Pain
Dr. Morgan Sammons, CEO of the National Register, on Prescribing Psychology
Dr. Thomas Doherty on Climate Change and Client Stress
Dr. Mark Kamena on First Responder Psychology
Dr. Gishawn Mance on Racial Trauma and Culturally Sensitive Treatment
Dr. Samuel Salamon on Starting Your Private Practice
Drs. Wendy Nilsen and Lisa Ulmer on Individualized Client Care Through Precision Medicine
Dr. Wei-Chiao Hsu on Providing Bilingual Psychotherapy Services
You can also listen on Apple Podcasts, Google Podcasts, and Spotify
IN THE NEWS
HHS Releases New National Guidelines for Improving Youth Mental Health Crisis Care
SAMHSA

When Everything Is Heavy, a Touch of Humor Can Help
New York Times

Why do our brains believe lies?
Washington Post


When policy and psychology meet: Mitigating the consequences of bias in schools
AAAS

Why Did We All Have the Same Childhood?
The Atlantic


How Therapists Are Using Tabletop Games to Help People
Wired
EXTERNAL TRAININGS & WEBINARS
Addressing Health Equity and Racial Justice within Integrated Care Settings
National Council
On-Demand Toolkit

CoE-IHS developed this interactive, online toolkit and list of resources for you and your organization to support you in addressing racial inequities and the associated stigmas that lead to mental health and substance use treatment disparities.

10 Tips for Clinical Management of Suicide Risk
CAMS-care
December 6 | 4 pm EST
Zoom

This presentation will highlight ten helpful and scientifically informed tips that clinicians can begin to use immediately in the context of their practice.

Gender Affirming Care
Veterans Health Administration
Nov 30, 11:30 am – 7:00 pm EST

The purpose of this training is to improve clinician awareness of relevant concepts and approaches in gender affirming care.

Bringing a Social Justice Lens to Evaluations of Individuals with Visual Impairments
NASP
November 30, 3:00 – 4:00 pm ET

Join this webinar to learn best practices in gathering meaningful evaluation data to drive appropriate recommendations to support students' independence and competency in the Expanded Core Curriculum, which is an educational and legal requirement.
POLICY CORNER
November 16: Wyden, Smith Introduce Legislation to Strengthen Mental Health Care Coverage, Hold Insurance Companies Accountable
---
November 10: Looking towards the future of telehealth in Medicare, evidence is needed
---
November 8: National Disaster Distress Helpline 1-800-985-5990 Provides Immediate Crisis Counseling to Those Who Stand to Be Affected by Storm System Nicole
###