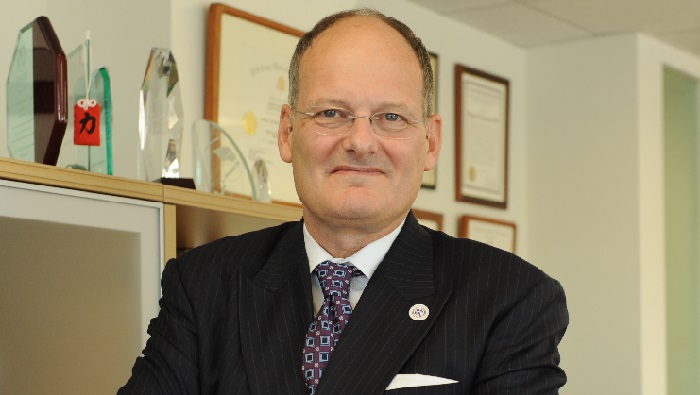 I spent the latter part of last week at the Texas Psychological Association (TPA) annual convention in Austin, TX, speaking with current and prospective Registrants at our exhibit booth. Obviously the aftermath of the election was the topic du jour. I was struck by two recurring themes in conversations with psychologists and doctoral students. First was the uncertainty about how the results might impact racial equality and social justice issues. Secondly, the specific concerns about what a drastic change or dismantling of the Affordable Care Act might mean for psychologists and the healthcare system, and more importantly, consumers. None of us have sufficient data to opine on either topic at this point, but the conversations and some of the contrasts between what I heard from students and ECPs and more seasoned professionals brings me to the point of my column – the importance of mentorship and involvement in uncertain times.
Our profession generally does a good job with mentorship. Our training model dictates that doctoral faculty and supervisors are essentially mentors for life, which was evident by the number of renewed relationships on display at the TPA meeting. We have excellent peer-to-peer support, and our professional associations create strong interpersonal networks. But there are many ways in which professional mentorship and graduate education can be modified to better support the future of the profession.
I get too many questions from new psychologists and doctoral students about essential healthcare concepts such as billing, coding and basic constructs like a National Provider Identification (NPI) number. This is essential information that new psychologists need on day one when they walk into an institutional or integrated healthcare setting. Predoctoral interns, particularly in those states that allow intern reimbursement (e.g., Ohio, Oregon, Hawai'i and others) will require this information the first day of training – yet it is inconsistently communicated. Employers of psychologists complain that far too few students are exposed to evidence based interventions in their graduate programs. Such information should not be relegated to post-doctoral "on the job" training.
At the post-doctoral level, there remains a lack of nuts-and-bolts knowledge about managing a career and practice. More seasoned psychologists do a great job of passing this practice lore down, but we need more systematic mechanisms for acquiring knowledge about the nuances of reimbursement rules under CMS and private insurors, parity legislation and the like. On the individual practitioner level, questions abound regarding CE requirements, applying for licensure in different jurisdictions, malpractice and practice liability insurance, and marketing a digital-age practice. Two asides here: First, I was delighted to see Registrant Tim Peterson addressing the last item in his excellent 'Website Deficit Disorder' presentation at TPA. Second, the article on mental health apps in the current Register Report by Simmons, Garcia, Howell & Leong (graduate students all) is proving to be an extremely popular resource. If you haven't looked at it yet, I encourage you to do so.
From an advocacy perspective, new psychologists and doctoral students are often not aware that psychology is drastically outnumbered, outspent, and out-lobbied by other behavioral healthcare professions. As many of you know, this in itself is a great reason to support and join professional organizations like APA, state psychological associations, and the National Register. These organizations all have advocacy-driven components of their missions, and these missions are powered by the membership as a whole, not by influential individual members. But I think this reality is often lost on newer psychologists – I hear too often "what does this or that organization do for me?" I don't mean to downplay the importance of value-added benefits, but there is a larger purpose to participation.
Finally, psychology has long played an effective and important role in powering racial equality and social justice issues, both by clinical treatment, effective research, and participation in the legal system. Are we adequately passing on that history to the newer members of our profession so that they might build and expand on prior efforts? Given the tenor of some of the discourse in the country, I certainly hope so.
These are but a few reasons for more seasoned psychologists to double-down on their mentorship efforts. We have approximately 90,000 licensed psychologists in the U.S., plus a significant number of unlicensed researchers and educators. With approximately 4,000 new professionals entering the workforce each year, we certainly have an adequate workforce to maximize the future of our profession through mentorship. Shortages of mental health providers exist nationwide, a problem that will increase in severity regardless of the fate of the Affordable Care Act. Psychology has a clear role in improving our nation's health. Participation is mandatory.
Copyright © National Register of Health Service Psychologists, All rights reserved.