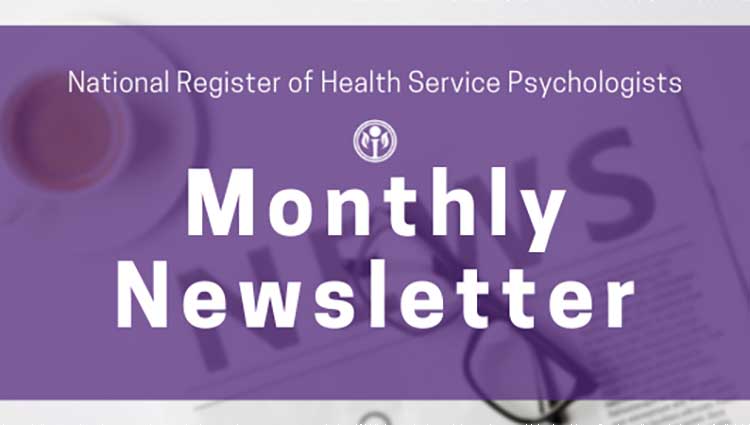 THIS NEWSLETTER FEATURES
FROM THE CEO'S DESK
The Nationwide 988 Suicide And Crisis Lifeline Is Here—Are You Ready?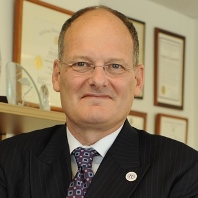 Readers of this column will not be surprised that I am once again writing about how complicit our profession has been in creating the mental health crisis that we as a nation currently experience. If you're unfamiliar with my argument, it can be summed thusly: We have as a profession and as a society worked diligently to destigmatize mental illness and the treatment of mental disorders. Especially since the time of the US involvement in post-9/11 conflicts in the Middle East, we have vigorously argued that people experiencing mental distress should be able to freely access treatment without shame and without negative repercussions to their careers or insurability. This was clearly a lesson that the American public was receptive to, and we have made great strides in reducing stigma associated with mental illness, though we are not by any means done with this. But throughout the campaign to destigmatize mental disorders, we scrupulously avoided one essential component: how to deal with the increased demand for mental health services once we were successful.
MEMBER SPOTLIGHT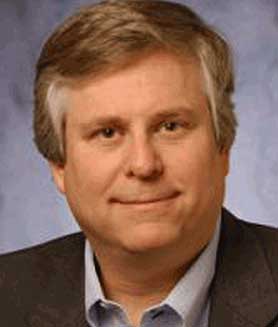 We are pleased to introduce our May 2022 National Register Member Spotlight, John C. Norcross, PhD, ABPP.
"During my many years with the National Register, I've been proud of our efforts to streamline licensure and credentialing for psychologists and to provide high-quality, practitioner-focused content. However, I am most proud of our providing direct financial assistance to doctoral students through our Internship Travel Scholarships. Awarding $60,000 in stipends this year is an outstanding achievement and shows a true commitment to the future of the profession. I have happily supported this campaign and encourage colleagues to do the same and donate."
NATIONAL REGISTER UPDATES & ANNOUNCEMENTS
National Register Annual Awards
Morgan T. Sammons Doctoral Student Award ($5,000 Stipend—Two Awards)
The award is designed to further the development of clinically oriented research projects to optimize the contributions of health service psychologists in the broader healthcare environment and will further the National Register's goals of increasing the recognition of psychology's role in interprofessional health service delivery.
Judy E. Hall Early Career Psychologist Award ($10,000 Prize)
This award is presented annually to a National Register credentialed psychologist with fewer than 10 years of postdoctoral experience.
Alfred M. Wellner Lifetime Achievement Awards (Research Excellence and Practice)
These awards are the highest honors bestowed by the National Register. They commemorate numerous, significant contributions to psychology during a distinguished career.
---
National Register Internship Travel Scholarship
We need more health service psychologists, but graduate study is increasingly unaffordable. In 2022, National Register will award sixty (60) $1,000 relocation grants to incoming interns. Help us support more students in 2023!
To donate to this fund, please visit the APF Donation Page, select "Yes" under "If this is for a particular fund?", then choose the National Register of Health Service Psychologists – Internship Travel Scholarship.
---
National Register Webinars
A Common Sense Approach to Clinical Suicidology and Risk Management
Tuesday, May 24, 2:00–3:00 PM ET
Clinical suicidology focuses on the assessment and treatment of suicidal risk in patients, with implications for training and risk management. Dr. David A. Jobes—an expert in clinical considerations for working with patients at risk for suicide—will emphasize a common sense approach to informed consent, screening, assessment, management of suicidal crises, and the clinical treatment of suicide risk. He will also discuss implications for decreasing exposure to malpractice liability through competent evidence-based care, use of professional consultation, and the critical role of documentation.
Professional Practice Builder: Knowledge & Skills to Thrive in Private Practice
Sessions on May 25, June 1, June 8 at 7pm ET
These 30-minute conversational webinars are designed to provide you with the knowledge and confidence to establish a successful private practice as a health service psychologist (HSP). In the first three installments of this series, Drs. Tiffany Brown, Christopher Stults, and Zixuan Wang will share both their personal experiences as early career psychologists and specific advice for establishing and thriving in private practice.
---
Announcing Our New Journal: Pragmatic Case Studies in Psychotherapy (PCSP)
PCSP is a peer-reviewed, open-access journal and database. It provides innovative, quantitative, and qualitative knowledge about psychotherapy process and outcome. PCSP is published by the National Register of Health Service Psychologists.
See additional information about submitting your manuscript or contact Dr. Dan Fishman and Dr. Gary VandenBos for additional questions!
---
Call for Proposals: The Journal of Health Service Psychology
Submit your manuscript to the Journal of Health Service Psychology today. All articles should be centered around a clinical vignette that highlights critical clinical issues for health service psychologists and allied professionals. We welcome topics that emphasize LGBTQ+, ethics, child/adolescent, older adults, trauma/PTSD, psychological implications of medical problems.
See additional information about submitting your manuscript or contact Dr. Kate Nooner for additional questions!
---
National Register Career Center Featured Jobs
Mental Health Professional – Wellpath (Goshen, NY)
Mental Health Professional – Louisville Metro Jail Complex (Louisville, KY)
Psychologist – The Columbus Organization (San Leandro, CA)
Licensed Psychologist – The Children's League (Springville, NY)
FEATURED PODCAST EPISODE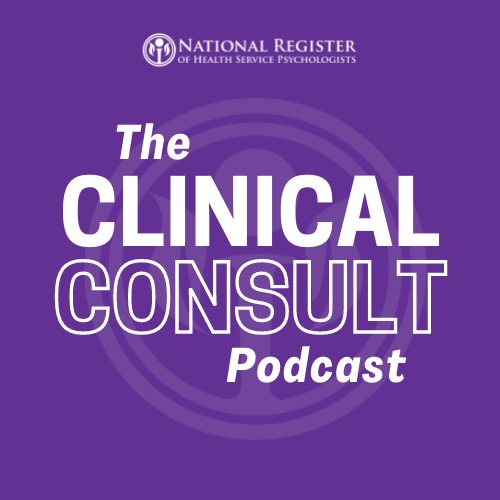 Individualized Client Care Through Precision Medicine
Drs. Wendy Nilsen and Lisa Ulmer discuss precision medicine and the work they are doing at the National Science Foundation (NSF) to transform and personalize health and medicine using technology-based solutions.
IN THE NEWS
Mindfulness Hurts. That's Why It Works.

Being mindful—or being fully present—is boring, or stressful, or sad, or scary. Many do not want to do it very much because it is more pleasant to be psychologically out of town. Psychologists believe that humans are not evolved to enjoy the here and now. We are wired to time-travel mentally, mostly into the future, to consider new scenarios and try out new ideas.

988 Suicide and Crisis Lifeline

On July 16th, 2022, the National Suicide Prevention Hotline will transition to a three-digit number (988)! Resources and information to help states, territories, tribes, mental health, and substance use disorder professionals, and others understand the background, history, funding, opportunities, and implementation resources are now available.


read more >>

The Hazards of Prescribing A.D.H.D. Drugs Online

Cerebral Inc., a telehealth start-up that promises quick, accessible mental health treatments, whose services are entirely online has received a grand jury subpoena for an investigation on violations of the Controlled Substance Act.


read more >>

Minority Fellowship Program Aims to Reduce Health Disparities by Increasing Culturally Competent Providers

SAMHSA's Minority Fellowship Program seeks to encourage racial and ethnic minorities to enter the behavioral health field to increase cultural competent professionals as a way to enhance healthcare for minority communities.

Binge Drinking Has a Powerful Impact on the Adolescent Brain

Binge drinking has vast functional implication on brain development in adolescents. It can decrease function in areas responsible for sensory, motor, memory, and cognitive processes.

In Brutalized Bucha, a Psychologist Helps Heal Hidden Wounds

Many in Bucha are experiencing what Zareta, who has a master's degree in psychology and is licensed by the Ukrainian military, calls compression — not trauma. It's a condition of immense stress that, she believes, can be eased through radically honest conversations both in on-on-one and group settings.
EXTERNAL TRAININGS & WEBINARS
How Can Technology Improve How we Predict and Prevent Suicidal Thoughts and Behavior?
CAMS-Care
06/01/2022 3pm ET

Dr. Evan Kleiman will first focus on the progress we have made in using technology to predict and prevent suicidal thoughts and behaviors, then he will talk about the opportunities and challenges of using technology with suicidal individuals in clinical practice. 

Suicide and Communities of Color: On-Demand

CAMS-Care

Dr. Jobes and his special guest expert Dr. Sherry Davis Molock will discuss suicide within communities of color with an eye to research, policy, and clinical considerations for effectively preventing suicide within these communities.

Effective and Ethical Telepsychology through Video Conferencing and PSYPACT

Alvord, Baker & Associates, LLC

06/03/2022

This workshop will review relevant areas of the APA/ASPPB/APAIT Telepsychology Guidelines. Emphasis will be placed on the practical "when", "how", and "where" to apply Telehealth.

Pathways to Military Internships: The Summer Institute

June 20-24, 2022

Pathways to Military Internships: The Summer Institute is a five-day course that was established to raise doctoral students' awareness of what it would be like to serve as a psychologist in the Armed Forces and to increase their competitiveness for a military internship.