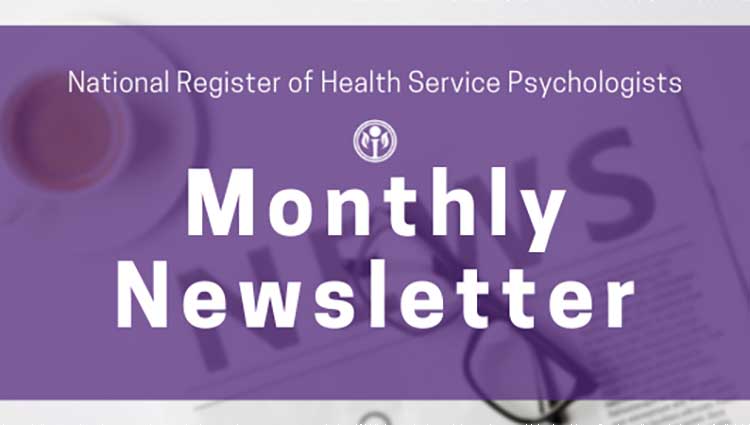 THIS NEWSLETTER FEATURES
FROM THE CEO'S DESK
Actualizing Change in the Graduate Curriculum: A Proposal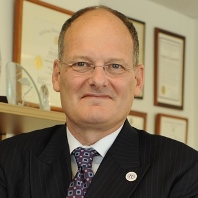 In the past few months, I've been writing about the need to fundamentally alter the graduate curriculum in order to make it more expeditious, accessible, and cost-effective. I've received a lot of excellent input from many of you. A very common sentiment is that without significantly altering the graduate curriculum we are diminishing the value of the doctorate in health service psychology, as we artificially constrain the number of health care psychologists and their influence on the healthcare delivery system. I heartily agree with this, and I hope that you will join me in a call to action to rapidly implement long overdue changes. I'm taking this column to outline the skeleton of what I hope can serve as a model for incorporating basic psychological sciences into a streamlined curriculum. Like the new medical school clinical sciences curriculum, my model aims to incorporate essential psychological science seamlessly into a comprehensive, clinically oriented framework.
MEMBER SPOTLIGHT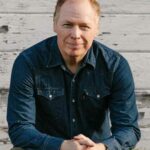 It is our pleasure to feature Dr. Thomas Doherty, a psychologist based in Portland, Oregon who was recently featured in the New York Times for his work on applying an environmental perspective to mental health and well-being. Dr. Doherty commented "As a new psychologist, I was inspired to join the National Register in 2015 to secure a nation-wide credential and to create options for licensure mobility. As technology communication advances and I address more global level issues in my practice, my registration retains its value."
NATIONAL REGISTER UPDATES & ANNOUNCEMENTS
National Register Internship Travel Scholarship
We are awarding forty (40) $1,000 scholarships to assist psychology doctoral students who are physically transitioning to an APA/CPA accredited internship in a new geographic location in 2022.
To donate to this fund, please visit the APF Donation Page, select "Yes" under "If this is for a particular fund?", then choose the National Register of Health Service Psychologists – Internship Travel Scholarship.
---
National Register Webinar:
Mental Health With Elite Performers
Wednesday, March 16, 2022 2:00 — 3:00 PM ET
Dr. R. Kweku Smith will engage clinicians into the world of sport psychology. This discussion will explore the areas that are germane to this world and these elite performers and will discuss how to get involved in this area of study, explore the most common diagnoses and problems with individuals in this field, and teach interventions for diverse sub-populations (e.g., race, gender, orientation, nationality) within this field of study.
---
Telepsychology Competencies Credential
Presented in Collaboration with The Trust
The Telepsychology Competencies Credential (TCC) provides requisite knowledge for safe and effective telepsychological practice. It consists of 34 units in total – 29 core and 5 elective – but you'll have access to ALL 55 units of content.
---
7Cups H Prize (Win up to $28,000)
7Cups is seeking the development of pathways to mental health support. They are offering the H Prize to help scale up digital treatment plans or growth paths. An expert panel of judges, including John Norcross (a member of our Board of Directors), will judge all entries.
The prize will award over $28,000 for the best growth paths. There are 12 categories: Compassion, Courage, Spirituality, Hope, Leadership, Motivation, Recovery, Change, Depression, Anxiety, Substance Use, Relationships, Gratitude, and Happiness. Each category winner will receive $2,000.
Learn more here: 7cups.com/hprize or by emailing [email protected].
---
Call for Proposals: The Journal of Health Service Psychology
Submit your manuscript to the Journal of Health Service Psychology today. All articles should be centered around a clinical vignette that highlights critical clinical issues for health service psychologists and allied professionals. We welcome topics that emphasize LGBTQ+, ethics, child/adolescent, older adults, trauma/PTSD, psychological implications of medical problems.
See additional information about submitting your manuscript or contact Dr. Kate Nooner for additional questions!
---
National Register Career Center Featured Jobs
Director of Psychology – Good Shepherd Rehabilitation Network (Allentown, PA)
Pediatric Rehabilitation Neuropsychologist – Good Shepherd Rehabilitation Network (Allentown, PA)
Mental Health Professional – Master's Level – Wellpath (Portsmouth, VA)
Integrated Primary Care Psychologist – Iora Health / One Medical (Phoenix, AZ)
FEATURED ARTICLE & PODCAST
Statement of the National Register Board of Directors Concerning the Attack on Ukraine
We of the National Register of Health Service Psychologists stand in solidarity with the Ukrainian people and all people who are fighting for their freedom and sovereignty. We psychologists are committed to doing everything we can to understand and provide assistance to those suffering from the trauma of war, marginalization, the deprivation of human rights.
---
The Clinical Consult Podcast Featured Episode: Climate Change and Client Stress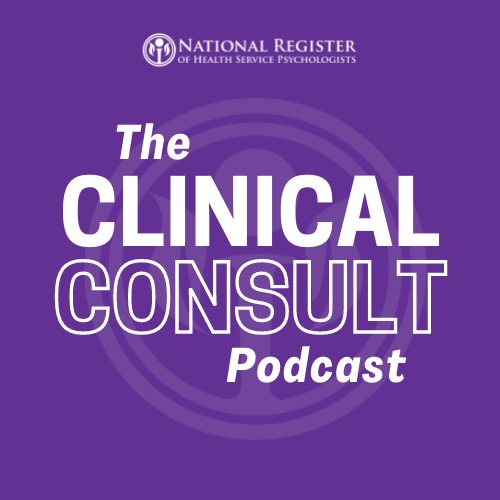 Dr. Thomas Doherty—a licensed psychologist in private practice—defines environmental psychology and discusses how to address anxiety-related to climate change.
IN THE NEWS
EXTERNAL TRAININGS & WEBINARS
CAMS on Campus: Suicide Prevention Training for Students, Counselors & Educators

CAMS-Care

CAMS on Campus provides resources and training that are armed with CAMS evidence-based suicide prevention methodologies for educators, behavioral health providers, and graduate students to help prevent suicide among college students.

Suicide and Communities of Color: On-Demand

CAMS-Care

Dr. Jobes and his special guest expert Dr. Sherry Davis Molock will discuss suicide within communities of color with an eye to research, policy, and clinical considerations for effectively preventing suicide within these communities.

Stanford Medicine

04/25/2022-04/26 /2022

Empowered Relief is an evidence-based, skillsbased, single-session (2- hour) pain class that rapidly equips patients with pain management skills.

Pathways to Military Internships: The Summer Institute

June 20-24, 2022

Pathways to Military Internships: The Summer Institute is a five-day course that was established to raise doctoral students' awareness of what it would be like to serve as a psychologist in the Armed Forces and to increase their competitiveness for a military internship.