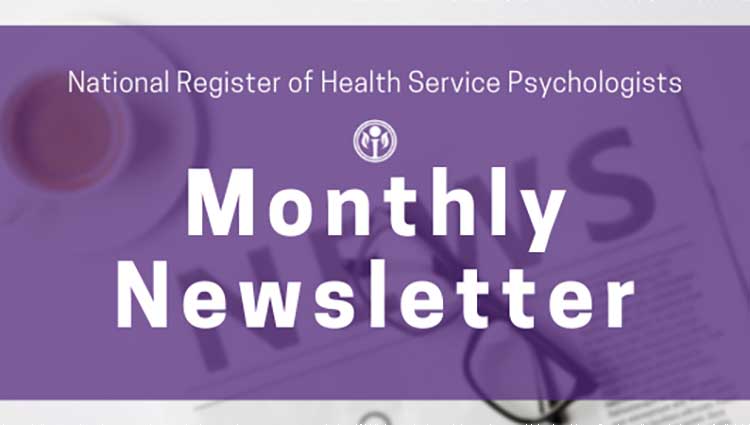 THIS NEWSLETTER FEATURES
FROM THE CEO'S DESK
988: Once More With Feeling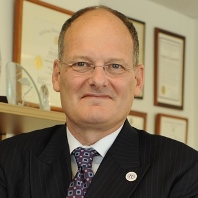 In my last column, I reminded readers of the pending implementation of the nationwide crisis hotline, 988. Because I think this will have significant ramifications for psychologists in independent practice, I'm devoting an additional column to addressing some issues around 988.
Recall that 988 is essentially a peer-counseling service. It is staffed by people who have received training in crisis intervention at a minimum, but there is no expectation that those who staff it will have more extensive training. It is also very important to remember that 988 doesn't function as a suicide hotline, per se, though operators will be able to address suicidal ideation in the context of crisis intervention.
MEMBER SPOTLIGHT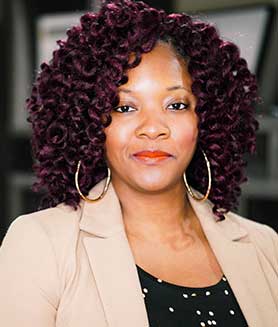 We are pleased to introduce our June 2022 National Register Member Spotlight, Robyn L. Gobin, PhD.
Dr. Gobin recently published a new book, The Black Woman's Guide to Overcoming Domestic Violence. Grounded in cognitive behavioral therapy (CBT), The Black Woman's Guide to Overcoming Domestic Violence addresses the unique struggles faced by Black women who have experienced domestic violence and provides practical and empowering tools to help Black women understand and heal from trauma, leave harmful situations, and regain a sense of safety and freedom. The final chapter provides guidance to friends, family, non-abusive partners, and mental health professionals wishing to support Black women on their healing journeys.
NATIONAL REGISTER UPDATES & ANNOUNCEMENTS
Daniel Elchert, PhD, Appointed Incoming CEO of the National Register
The Board of Directors of the National Register of Health Service Psychologists is pleased to announce the appointment of Daniel M. Elchert, PhD, as Chief Executive Officer. Dr. Elchert emerged as the candidate of choice after a lengthy national search to find a replacement for the current CEO, Dr. Morgan Sammons, who has announced his intention to retire at the end of 2022. Dr. Elchert will begin his employment with the Register in July 2022. He will serve as the Director of Strategic Partnerships until Dr. Sammons' departure, at which time he will step into the CEO role.
---
National Practice Conference 2022: November 10-12
Registration is now open! This entirely practice-oriented conference presented by the National Register of Health Service Psychologists and TrustPARMA features some of the top clinical and risk management experts in the field. Sign up today to take advantage of our Early Bird Discount.
---
National Register Annual Awards (Deadline: July 15)
Morgan T. Sammons Doctoral Student Award ($5,000 Stipend—Two Awards)
The award is designed to further the development of clinically oriented research projects to optimize the contributions of health service psychologists in the broader healthcare environment and will further the National Register's goals of increasing the recognition of psychology's role in interprofessional health service delivery.
Judy E. Hall Early Career Psychologist Award ($10,000 Prize)
This award is presented annually to a National Register credentialed psychologist with fewer than 10 years of postdoctoral experience.
Alfred M. Wellner Lifetime Achievement Awards (Research Excellence and Practice)
These awards are the highest honors bestowed by the National Register. They commemorate numerous, significant contributions to psychology during a distinguished career.
---
National Register Internship Travel Scholarship
We need more health service psychologists, but graduate study is increasingly unaffordable. In 2022, National Register awarded sixty (60) $1,000 relocation grants to incoming interns. Help us support more students in 2023!
To donate to this fund, please visit the APF Donation Page, select "Yes" under "If this is for a particular fund?", then choose the National Register of Health Service Psychologists – Internship Travel Scholarship.
---
National Register Webinar
Chronic Disease Progression and End-of-Life Concerns in Older Adults
July 13, 2:00–3:00 PM ET
Presented in Collaboration With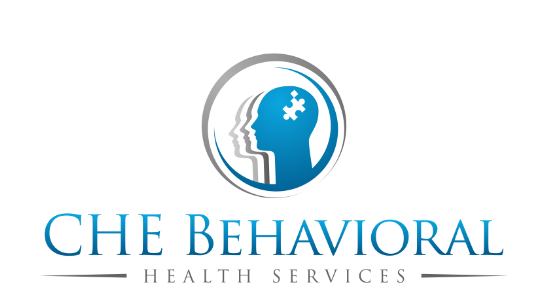 Chronic disease progression presents numerous challenges to treatment planning. As chronic medical conditions progress in later life, patients often experience the onset or exacerbation of depression, anxiety, psychosis, and other mental health symptoms that can compound other end of life concerns. Dr. Robert Nelson will provide examples of disease progression and common end of life concerns and will provide options for effective treatment intervention and compassionate psychological assistance to older adults with chronic disease.
---
Announcing Our New Journal: Pragmatic Case Studies in Psychotherapy (PCSP)
PCSP is a peer-reviewed, open-access journal and database. It provides innovative, quantitative, and qualitative knowledge about psychotherapy process and outcome. PCSP is published by the National Register of Health Service Psychologists.
See additional information about submitting your manuscript or contact Dr. Dan Fishman and Dr. Gary VandenBos for additional questions!
---
Call for Papers: The Journal of Health Service Psychology
Submit your manuscript to the Journal of Health Service Psychology today. All articles should be centered around a clinical vignette that highlights critical clinical issues for health service psychologists and allied professionals. We welcome topics that emphasize LGBTQ+, ethics, child/adolescent, older adults, trauma/PTSD, psychological implications of medical problems.
See additional information about submitting your manuscript or contact Dr. Kate Nooner for additional questions!
---
National Register Career Center Featured Jobs
Psychiatric Advanced Registered Nurse Practitioner (ARNP) – Kern County AES Center (Bakersfield, CA)
Licensed Clinical Social Worker – Santa Barbara County Jail, Juvenile Hall, and Los Prietos Boy\'s Camp (Santa Barbara, CA)
Behavioral Medicine Residency Faculty Member – Penn State Health Milton S. Hershey Medical Center (Reading, PA)
Post-Doctoral Psychology Resident – Kern County AES Center (Bakersfield, CA
FEATURED PODCAST EPISODE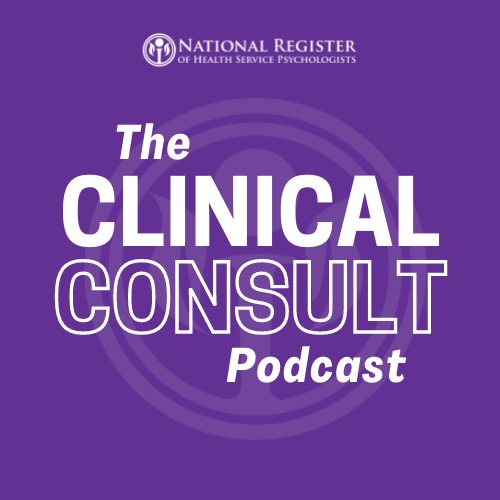 Providing Bilingual Psychotherapy Services
Wei-Chiao Hsu—a licensed psychologist who practices in both English and Mandarin—discusses finding a bilingual psychologist in college mental health settings, training to be a bilingual psychologist, and the clinical application of bilingual skills.
IN THE NEWS
Statement on Gun Violence Crisis From 60 National Organizations

The National Register was among 60 national organizations that supported this statement about the horrific school shooting in Uvalde, Texas that killed 19 children and two adults on May 24, 2022. 

read more>>


There's a New National Hotline for Mental Health. How Will We Pay For It?

Set to launch in July, only fewer than half of the states have enacted legislation to pay for the 988 suicide prevention line. The bipartisan legislation in Congress mandated the launch of the 988 emergency numberbut left financial support for staffing, phone lines, computer systems, and other infrastructures up to the states. 

read more >>

Ignite Awareness: How To Be a Mental Health First Aid Ambassador

According to the National Library of Medicine, the average time between the onset of a mental health illness/disorder and receiving first treatment is more than 10 years. Here is how we can advocate and destigmatize mental health to make mental wellbeing a national priority. 

read more >>



Homophobic Misinformation is Making it Harder to Contain the Spread of Monkeypox

Among many other sources, several high-traffic youtube channels have released videos that include false claims that monkeypox can be avoided by not going to gay orgies, getting bitten by rodents, or getting prairie dogs as pets. Such stigma has real consequences where infected people who may not want to discuss their sex lives are less likely to report their symptoms, which in turn makes it harder to trace new cases and effectively control the spread of the disease. 

read more >>

Showing Off Your Status and Wealth Makes You Seem Less Cooperative

People who purchase luxury goods tend to show them off given the myriad social benefits associated with being perceived as well off. However, a new study shows that it can also convey a boastful self-interest, which is incompatible with pro-sociality. 

read more >>

Equal Mental Health Insurance Coverage Elusive Despite Legal Guarantee

One of the major causes of the mental health crisis facing the US is the disproportionate insurance coverage for mental and physical health. Psychotherapy consumers contend with barriers such as behavioral health services shortage, administrative roadblocks, network shortfalls, and more restrictive benefits they receive for physical health. 

read more >>
EXTERNAL TRAININGS & WEBINARS