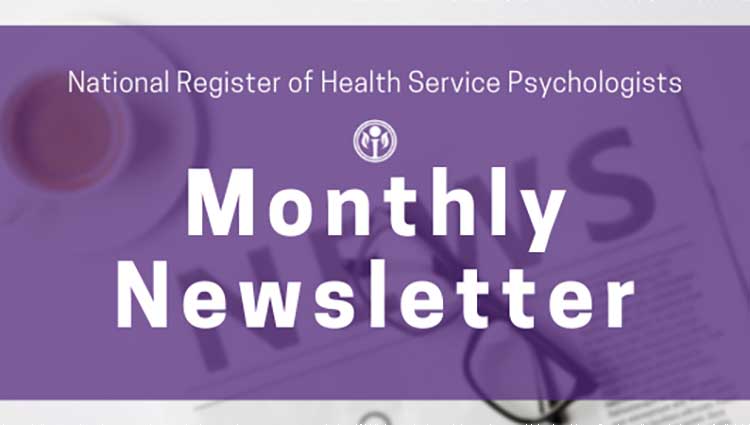 THIS NEWSLETTER FEATURES
FROM THE CEO'S DESK
What Part of the Mental Health Crisis Isn't Our Fault?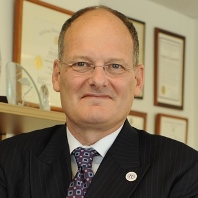 Over the past several months I have detailed (I hope convincingly) the profession's culpability in failing to anticipate the current mental health crisis. In this column I don't intend to pour more salt into our self-inflicted wounds. Instead I would like to once again not only increase awareness of where we went wrong (in the hopes of preventing future errors) but also suggest positive action strategies that can be adopted profession wide to increase the salience of health service psychology in mental health service delivery.
MEMBER SPOTLIGHT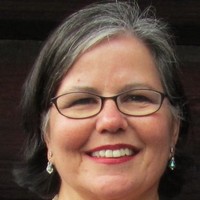 We are pleased to introduce our July 2022 National Register Member Spotlight, Mary Ann McCabe, PhD, ABPP.
Dr. McCabe is a clinical psychologist in independent clinical practice and Associate Clinical Professor of Pediatrics at George Washington University School of Medicine. She is a member of the National Academy of Science, Engineering and Medicine Forum on Promoting Children's Wellbeing and the National Advisory Committee for HealthySteps. She was previously the Director of the Office for Policy and Communications of the Society for Research in Child Development and both Director of Training in Psychology and Director of Health Psychology at Children's National Medical Center.
NATIONAL REGISTER UPDATES & ANNOUNCEMENTS
National Practice Conference 2022: November 10-12
Registration is now open! This entirely practice-oriented conference presented by the National Register of Health Service Psychologists and TrustPARMA features some of the top clinical and risk management experts in the field.
---
Call for Applications: National Register Board of Directors
We are now accepting applications for two (2) psychologist positions and one (1) public representative position on the National Register Board of Directors. The term begins January 1, 2023. Deadline to apply is October 1.
---
National Register Internship Travel Scholarship
We need more health service psychologists, but graduate study is increasingly unaffordable. In 2022, National Register awarded sixty (60) $1,000 relocation grants to incoming interns. Help us support more students in 2023!
To donate to this fund, please visit the APF Donation Page, select "Yes" under "If this is for a particular fund?", then choose the National Register of Health Service Psychologists – Internship Travel Scholarship.
---
National Register Webinar
Working With Refugees: Culturally and Linguistically Appropriate Interventions
August 17, 2:00–3:00 PM ET
Yacob Tekie, PhD
With an increasing number of refugees worldwide, the long-term impact of adverse health outcomes in refugee populations is a dominant problem throughout the world. Providers who deliver mental health services to individuals from refugee backgrounds need to have therapeutic interventions that are culturally and linguistically appropriate and effective for their clients. Dr. Yacob Tekie will provide an overview of the challenges that refugees endure and ways to address their wellbeing within their current existence in the U.S., and will also highlight refugee research, therapeutic interventions, and recommendations for evidence-based best practices.
---
Call for Papers: The Journal of Health Service Psychology
Submit your manuscript to the Journal of Health Service Psychology today. All articles should be centered around a clinical vignette that highlights critical clinical issues for health service psychologists and allied professionals. We welcome topics that emphasize LGBTQ+, ethics, child/adolescent, older adults, trauma/PTSD, psychological implications of medical problems.
See additional information about submitting your manuscript or contact Dr. Kate Nooner for additional questions!
---
National Register Career Center Featured Jobs
School Psychologist (Multiple Openings)
Cherry Creek School District
Denver, CO
School Psychologist
The Columbus Organization
Baltimore, MD
Child Psychologist – Staff Position
Maimonides Health
Brooklyn, NY
Clinical Psychologist
County of Santa Cruz
Santa Cruz, CA
PODCAST EPISODES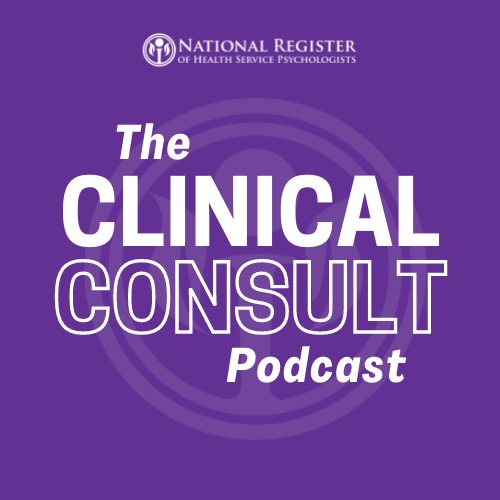 The Clinical Consult Podcast Series
This podcast series from the National Register highlights engaging conversations on topics of interest to health service psychologists, psychology doctoral students and trainees, behavioral health clinicians, and others.
IN THE NEWS
These women pivoted to mental health work — because of the pandemic
The Washington Post

Once reluctant, now he uses his full name to talk about mental illness
The Washington Post

TikTok could be causing rising cases of tic-like behaviors during the pandemic
Children's National

Voting is significant determinant of health, US medical association declares
The Guardian

Got Covid but working through it? That's nothing to boast about
The Guardian

Preliminary Risk Management Guidance In The Face Of Dobbs
The Trust
EXTERNAL TRAININGS & WEBINARS
The Youth Mental Health Crisis
National Institute of Mental Health
August 11, 1:00-1:30pm ET

NIMH Deputy Director Shelli Avenevoli, PhD, will cover topics such as the alarming rate of youth suicide, the effects of technology and the pandemic on the developing brain, and what the research says about supporting the mental health of current and future generations of youth.

Harm Reduction and Recovery Support Services
National Council for Mental Wellbeing
July 28, 3:00-4:00pm ET

This webinar will discuss how harm reduction practices and recovery support services can be integrated to support the clinical use of medications for addiction treatment (MAT) and enhance care for people with substance use disorders (SUD).

What future? How People Who Are Suicidal Look Beyond the Present Moment
CAMS-care
August 3, 3:00-4:00 pm ET


Dr. Cha will introduce various ways to assess future thinking among individuals who are suicidal, and present an emerging profile of future thinking abilities that are characteristic of this population.

Suicide Prevention Through Culture
SAMHSA
On Demand

The purpose of this curriculum, from the Native Connections webinar series, is to provide materials that will address the topic of youth suicide in an informed, culturally relevant, and sensitive way.