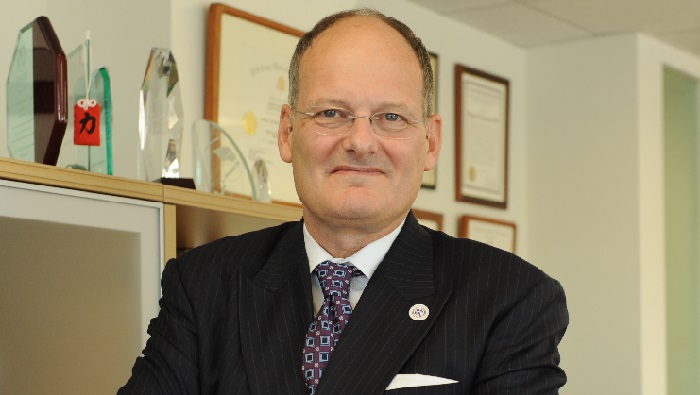 Many Registrants are aware of a recent case in the U.S. Fifth Circuit Court entitled Serafine v. Branaman. They may not be aware, however, of the potential threat this case poses to the profession of psychology. In a nutshell, Dr. Serafine ran for the office of Texas State Senator in 2010. In her campaign materials, she described herself as a psychologist, even though she did not possess a license as a psychologist. While she completed a post-doctoral fellowship in psychology and has been published in psychology journals, her doctoral degree in education does not qualify her to be licensed as a psychologist in the state of Texas. When challenged by the Texas State Board of Psychological Examiners, Dr. Serafine desisted from labelling herself as a psychologist, and went so far as to request that her listing in "Who's Who in America" be changed to no longer describe her as a psychologist. When the election was over, however, Dr. Serafine sued the Texas Board, claiming that her first amendment rights had been infringed. The United States District Court for the Western District of Texas sided with the Texas Board. Dr. Serafine appealed and the U.S. Fifth Circuit Court of Appeals found in her favor, agreeing that prohibition on the use of the term "psychologist" should not apply to political speech (as opposed to professional speech). The circuit court found that even though she was not licensed, her reputation and training as a psychologist (which included post-doctoral work in psychology at Yale University and publication in several scientific psychology journals) was sufficient to allow her to characterize herself as a psychologist. Perhaps more significantly, however, the Circuit Court also opined that the Texas law's definition of what constituted the practice of psychology was overbroad, in that it restricted to licensed psychologists the provision of services that included the "…application of established principles, methods and procedures of describing explaining, and ameliorating behavior." The court held that this language was overbroad because such activities might be legitimately engaged in by Alcoholics Anonymous, Weight Watchers, "golf coaches, yoga teachers, life-coaches, and various self-help groups." By way of illustration, the court specifically criticized an action by the Kentucky Board of Examiners of Psychology that ordered a newspaper columnist to desist from offering parenting advice, construing such advice as the practice of psychology. At this point, the Fifth Circuit Court's decision, issued in revised form in January of this year, still stands, and the Texas Attorney General has declined to appeal the decision on behalf of the Board.
Why does this matter to Registrants? There are two issues at hand that, in my opinion, might pose some threats to professional practice. First is the issue of use of the title of "psychologist." Many jurisdictions have passed laws restricting use of the title "psychologist" only to those duly licensed as same, and for many years, APA has championed such "title" acts. But the vulnerability of such acts is clearly outlined in Serafine. Unlicensed individuals, whose training, perhaps even a doctorate, is in psychology, might effectively argue that they have earned the right to call themselves a psychologist. Several jurisdictions have laws that regulate the use of the term "doctor", and mandate that anyone characterizing her or himself as a "doctor", as least as pertains to health service provision, demonstrate acquisition of an appropriate doctoral degree. Perhaps a combination of these two concepts may be a better avenue for the profession to pursue.
The court's interpretation of the definition of psychological practice as being overbroad also leaves us with some work to do. While on the one hand it might be argued that the court has adopted a reductio ad absurdum argument (for example, we might argue that counseling someone not to drive while intoxicated, or that applying salve to a bee-sting, constitutes the practice of law or medicine), on the other hand, it cautions us that overbroad definitions are not likely to survive legal challenges. The APA's Model Act for State Licensure, adopted by APA Council in 2010, has some very specific language that defines the practice of psychology as the application of psychological testing, psychotherapeutic interventions, or the rendering of specific diagnoses in the context of the provision of health care, among other things. It seems to me that this language is likely to withstand challenges of being overbroad. Other language, however, that discusses individual or organizational performance improvement might be more difficult to defend.
Where does this leave us? Basically, the profession is in a relatively uncomfortable place. State legislatures have engaged in a growing tendency to interfere in the doctor-patient relationship, and there is a seeming judicial trend to constrain the oversight of licensing boards. While most such activity pertains to physicians and reproductive rights, laws in Georgia and Tennessee that mandate "conscience-clause" considerations in the provision of psychotherapy directly affect us.
Most of what doctoral level licensed psychologists do is unique to our profession and rests firmly upon our education and training. We should defend that zealously and take the principled stance that other professions or individuals must not dictate what constitutes the practice of psychology. But to succeed in this, we must ensure that we are not overly enthusiastic in claiming certain functions as the exclusive purview of psychology. We also must understand that professional psychology associations, at both the state and national level, are our only recourse against inequitable lawsuits or legislation that erodes our professional standing. Unfortunately, membership in state psychological associations and the APA has been declining, and psychologists are notoriously stingy political givers. If we do not stand up for ourselves, who will?
Copyright © National Register of Health Service Psychologists, All rights reserved.