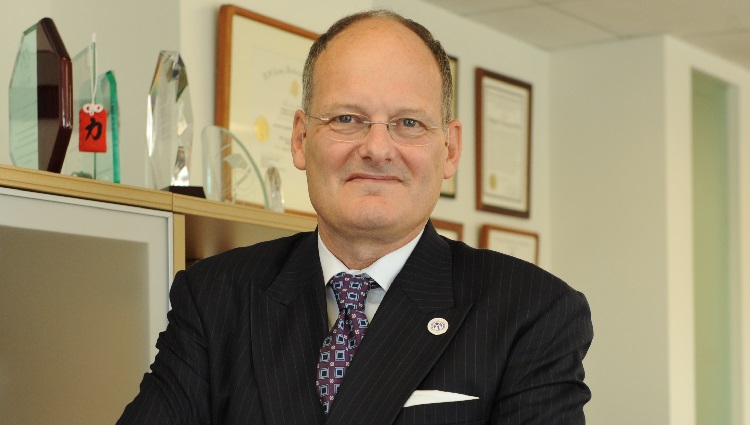 In a number of previous columns, I've discussed the ever-increasing gap between the number of licensed doctoral-level health service psychologists and the demand for mental health services. All evidence available to date suggests, as I've noted before, that the pandemic is fueling an increase in mental health morbidity. I have also complained that our academic colleagues aren't responding to this appropriately by increasing admissions quotas and expediting the timeline for doctoral studies in order to meet this increased demand. Indeed, the production of new doctorates in psychology has remained remarkably static over time.
Before I continue with my argument, I have to observe that the writer seeking data about the actual number of licensed, doctoral-level health service psychologists in the US faces a daunting task. Reporting agencies do not share common definitions, and data are reported in myriad ways, making estimates of actual numbers of health service psychologists extremely difficult to ascertain. Complicating this are other factors for which reliable data simply do not exist—how many licensed practitioners provide clinical services full-time (35 hours weekly or more), how many licensed psychologists retire annually, and how many newly licensed psychologists enter the profession annually. So, incomplete or conflicting data warrant a high degree of skepticism in reading this column (even more so than usual).
For example, we might say that a good news story is an increase in the number of doctorates in psychology awarded annually. But a more nuanced look doesn't give us much to crow about. It is indeed true that the total number of doctorates awarded annually in the US has increased significantly over the past 50 years and that the number of degrees in psychology almost doubled. In 1977, US post-secondary institutions conferred 91,218 doctoral degrees. In 2019, this number was 187,568. Of these, in 1977, the percent of degrees that were awarded in psychology was 0.04% (3,368 degrees); in 2018, the number was 6,275 (0.033%). So while the absolute number of psychology degrees almost doubled, the proportion of psychology doctorates out of all doctorates awarded declined. It is also important to understand that the number of psychology doctorates awarded annually is only loosely associated with the number of doctoral-level health service psychologists licensed annually. We do not know how many of those 6,275 psychology doctorates are in health service fields, or how many of those actually complete post-doctoral training and sit for licensure. And keep in mind that since 1977, the US population has increased by nearly 100 million citizens, from 223M to 331M. In 2019, the Substance Abuse and Mental Health Services Administration (SAMHSA) reported the prevalence of any mental disorder in the US at 20%, or over 66 million people, of whom less than half (44%, or around 30M people) got services. Now it is quite possible that many individuals reporting a mental disorder don't actually need professional intervention, so we might be better off using the SAMHSA numbers for individuals with severe mental illness (5.2%, or 17M people, of whom 65%, or 11M people, got services). Again, we don't know the effects of COVID-19 on the overall incidence of mental disorders or the availability of treatment.
So how many psychologists are needed to treat this growing population? Answers are uncertain. The Association of State and Provincial Psychology Boards (ASPPB) reports approximately 131,000 licensed psychologists in the US. This number, however, includes those with master's degrees who are licensed as psychologists. Sixteen states license at the master's level; these disciplines include psychological associates, school psychologists (master's level), and Behavior Analysts. Other estimates used by SAMHSA and related government agencies put the number at around 100,000 clinical, counseling, and school psychologists. Data from the Health Resources and Services Administration (HRSA) suggest that approximately 18,500 psychologists will enter the field between 2016 and 2021, or roughly 3,800 per year (this compares with an estimated 1,080 psychiatrists and 27,200 social workers annually), for an average of 3,700 psychologists per year.
But as I said earlier, we don't really know how many of these psychologists are actually health service providers. Of those, we then need to subtract part-time providers, psychologists working in specialized care settings not accessible by the general population (e.g., the Department of Defense, the VA, and the correctional system, all of which represent and increasingly large share of the psychology workforce) and those retiring annually. I believe it is accurate to state that we are in a deficit position where we are neither replacing those who leave the field nor are we accounting for increases in demand.
Some have argued that by increasing the number of master's level psychologists, we will increase the number of those who go on to become doctoral-level providers and thus swell the ranks of doctoral-level providers. Maybe so, but at the same time, we are increasing the number of non-doctoral level providers who compete directly with doctoral health service psychologists. Not, in my opinion, the way we should tackle this problem.
Instead, I believe the profession is faced with a stark reality that will require the collaboration of educators, trainers, accreditors, licensing bodies, and government agencies to ensure the future of our profession. The list of tasks is nearly limitless, but I suggest some good places to begin:
First, we must agree on common terminology. What defines a doctoral-level health service psychologist? What skills and abilities separate doctoral health service psychologists from other mental health providers?
Second, we must agree on common strategies for enumerating these numbers. For example, have licensing boards report granular data, on at least an annual basis of the number of doctoral level health service psychologists, separately from numbers that report masters' level or non-clinical providers. Professional entities and government agencies must agree on common reporting terms and strategies.
Most importantly, we need educators and trainers to agree on a common curriculum for doctoral-level health service psychologists that can be accomplished within a reasonable timeframe at a reasonable costs to students and taxpayers.
None of these ideas is new. Indeed, we've been kicking all of them around in some guise or other for decades. But for far too long, we've allowed ourselves to indulge in intradisciplinary debates that are of no interest to the public at large. These squabbles serve no purpose but to distract us from the true needs of the public. We have the data to demonstrate that our contributions to health care are meaningful and significant. But unless we work together with single-minded intent, those contributions are likely to be lost. No one else is going to do it for us, so when will we decide to start?
Copyright © 2021 National Register of Health Service Psychologists. All Rights Reserved.
Read more articles like this or see examples below.