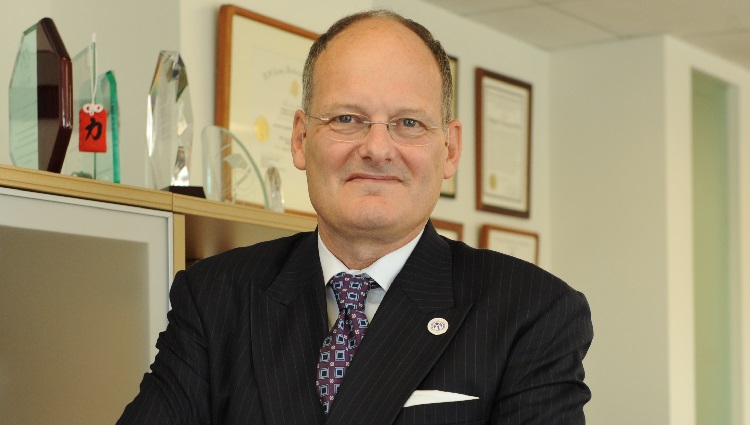 2020/02/12—In last month's column I noted that Big Health Care is one of the most profitable industries in America. And it is. As I write this, the stock value of UnitedHealthcare, the largest US insurer, is now approaching $300 per share, and others in the industry that accounts for approximately one fifth of our GDP are also doing well. This is great news for boardroom executives and shareholders. It is less positive for policy makers and those concerned about the health of our citizenry. Let's dig a little deeper.
2020/01/15—Although it is generally true that emails, like diamonds, are forever, in that an ill-advised message sent long ago and long ago forgotten can suddenly resurface with unpleasant consequences, the last 30 years are probably going to be extremely frustrating for historians to deal with: Written correspondence persists while electronic correspondence is more likely to vanish.
2019/12/19—All best wishes of the season to our Registrants, graduate students, and professional friends. I hope that in the spirit of self-care you are able to take a few days away from the stress of work to focus on family, friends, and yourselves. Whether you celebrate Hanukkah, Christmas, Yule, or nothing at all, take some time to relax and refresh. After all, the evidence tells us that sometimes doing nothing at all can be the most important thing you do.
2019/11/14—This year, a busy October was further complicated (in a very good way) by our planning for the inaugural National Practice Conference (NPC), which the Register, along with our partners at the American Insurance Trust, put on in Washington, DC on November 8–9.
2019/10/11—Scientific evidence is slippery. One consequence of the evanescent nature of scientific evidence is that scientific fads abound, even in highly legitimate fields of medicine and psychology.
2019/09/11—Long before governments got into the business of regulating how people get high, cannabis was recognized as a potent medicinal and psychotropic agent. The written record dates back several millennia to China, where herbalists and surgeons described its beneficial effects as an anesthetic and anxiolytic, but its use as an intoxicant and medicine undoubtedly stretch well into prehistory.
2019/08/14—Once more I ask us as a profession to address the issue of mass shootings in America. I make this plea to you not as the Executive Officer of the National Register or a Fellow of the American Psychological Association but as a colleague. I ask you to bring your professional knowledge and influence to bear in the discussion to enact sensible legislation to limit access to assault weapons and high-capacity magazines.
2019/07/15—I always try and spend each 4th of July in my hometown of Ashland, Oregon, where we celebrate in traditional fashion with a small-town parade, booths in the park, and an evening fireworks display. It is a great display of patriotism and community spirit. The Lions, Elks, and various other animal-avatar civic clubs sell food to raise funds for worthy causes, nonprofit groups solicit donations, and aspiring politicians take to the stump.
2019/06/17— Telehealth is suddenly a hot property. According to the Global Telemedicine Market Outlook for 2020, the market for telemedicine is projected to grow from $26B in 2018 to over $40B in 2020, although these estimates seem to be at the high end of projections.
2019/05/15—On March 5th, 2019, Judge Joseph Spero of the Northern California District Court published an opinion in the cases of David Wit, et al., and Gary Alexander, et al., v. United Behavioral Health (UBH). Wit and Alexander (hereinafter Wit) represented plaintiffs in a class action suit against UBH (operating as OptumHealth Behavioral Solutions).
2019/04/18—Earlier this month, my hometown newspaper (The Washington Post) published an opinion piece by a young associate professor of psychology at the University of Kansas, Dr. Stephen Ilardi. Titled "5 myths about psychology," Dr. Ilardi cast light, as well as some shade, on various aspects of our profession and myths surrounding it, much to the consternation of numerous psychologists on professional listservs.
2019/03/19—In the past several weeks we have seen the sudden collapse of one of the largest professional schools of psychology in the country, Argosy University (many of whose programs were previously known as the American Schools of Professional Psychology). The troubles of Argosy and its parent corporation, Dream Center Educational Holdings, have been well known since the previous owner, Educational Development Management Corporation, sold the for-profit chain a year ago.
2019/02/14—Let's face it. When men are compared with women on a variety of psychological and physical health parameters, men pretty much lose across the board. These findings provide a somewhat dreary prolegomena (at least if you're a male) to the recently published APA Guidelines for Psychological Practice with Boys and Men. Although the authors of this guideline note that while, somewhat paradoxically, gender privilege rests with males, men have been socialized into gender role stereotypes that are distinctly unhealthy.
2019/01/17—After a year like 2018, I was hopeful that my first column of 2019 would be a 'reset'—leaving behind the social and political agonies of the past 12 months and providing a refreshing swig of optimism for all that is right in our profession and our world. Alas, my hopes were shut down (as is the government).
2018/12/18—As is customary in my December message, I would like to update you on our activities over the last 12 months and our plans for the coming year, as well as provide a flavor of our staff's involvement in all Register products and services.
2018/11/14—Psychology is a growth profession. While this might be surprising to those of us who entered graduate school in the 1980s and 1990s, when gloomy prognostications about the demise of the profession seemed to be on every professor's lips, it is incontrovertibly true that the past two decades have seen rapid expansion of the ranks of health service psychologists.
2018/10/16—Think here about the evidence base for specific therapies like dialectical behavioral therapy (DBT), or specific interventions for insomnia, panic disorder and the like–all based on the outcome of well-designed, often double-blinded and randomized, trials. Although it is dangerous to make relativistic comparisons, particularly using negative data, much is occurring in the world of established science that suggests we should not be over-alarmed by some of the less stellar work in newer, emerging areas of psychological science.
2018/09/18—A recent article in the New York Times had the provocative title of "If you could add one book to the high school curriculum, what would it be?" Hands down, the book I'd like to see high school students read is Richard Holmes' The Age of Wonder, a brilliant history of the "second" scientific revolution in the early 19th century, the so-called era of Romantic Science.
2018/08/14—An intriguing article in the July/August 2018 issue of the APA Monitor on Psychology asked 33 prominent psychologists to identify the critical questions facing the discipline. Respondents were an impressive and diverse group of clinicians, educators, and neuroscientists—all of whom provided insightful predictions based on their particular area of expertise.
2018/07/20—In June 2018, the FDA announced the approval of a neurorehabilitation device for patients recovering from stroke—an interesting instrument that looks somewhat like the Nintendo 3D games that those of you with teenaged children might recall with varying degrees of horror (the games, not the children, I hope).
2018/06/20—This month's column was supposed to focus on the field's progress toward the use of virtual reality environments in psychological service delivery. I have decided that is more important to focus on our government's decision to separate immigrant children from their families, and our profession's response to this policy.
2018/05/21—Most of us are familiar with the Global Burden of Disease studies emanating from a research collaboration that since 1990 has tracked overall metrics on causes of worldwide morbidity and mortality. In the United States, the "Healthy People" collaborative analyzes trends and sets aspirational goals on a decade-by-decade basis.
2018/04/19—Last week, the Kaiser Health Network announced the creation of a database to track donations by pharmaceutical manufacturers to patient advocacy groups.
2018/03/15—On February 24, to minimal fanfare but in the teeth of a fierce email storm on various division listservs, APA's Council of Representatives voted to approve a Clinical Practice Guideline for the treatment of PTSD. News that this guideline, several years in the making, would be on Council's agenda awakened multiple listserv dragons from their fitful slumbers.
2018/02/14—In recent weeks we have heard news that three corporate titans of America, Jeff Bezos, Warren Buffet, and Jamie Dimon, have banded together to form a healthcare company that is "free of the profit motive" to serve, at least initially, the hundreds of thousands of individuals employed by Amazon, Berkshire Hathaway, and JPMorgan Chase. While this may sound a bit surprising coming from three of the most successful capitalists in the world, the idea has merit.
2018/01/17—Whether or not the advent of a new Gregorian or lunar New Year (the Year of the Dog starts 16 February) is important to you, most of us, however atavistically, attach significance to arbitrary markers of the passage of time. As this New Year lurched to its feet I found myself reflecting on the past year and what it held for psychology and mental health.
2017/11/16—All psychologists who do third party billing, and particularly those who work with electronic health records, provide, whether they know it or not, a steady stream of patient related data to an unseen army of analysts.
2017/10/24—While our code of ethics clearly applies only to our activities as psychologists, not as private citizens, we also have a role as public citizens. A clear distinction between these roles is often impossible and the application of professional ethical codes murky. But we are increasingly prominent as a profession, in ways good and bad, making the standards we apply increasingly important.
2017/08/17—The problems that our profession must strive to address are, as we have seen, enduring and present. Outside of political expression, attitudes towards race continue to exact a terrible toll.
2017/07/18—It is my belief that we should view investments in healthcare as an investment in the future of our citizenry. That belief is well supported by evidence, both confirmatory and contradictory.
2017/06/23—Any practicing clinician is too painfully aware of the arduous necessity of qualifying patients for treatment, and the seemingly endless cycle of denials and appeals orchestrated by low-level employees of major HMOs. All too often, clinicians and patients gave up out of sheer exhaustion if nothing else, which in effect makes a mockery of state and national parity legislation.
2017/05/17—Combining psychopharmacological and psychological interventions for most mental disorders works. Whatever the outcome measure chosen (response/remission, medication adherence, quality of life, symptom severity, or others), the accumulated evidence is convincing that pharmacotherapy alone is a suboptimal treatment for most forms of mental disorder.
2017/03/16—The health care debate in this country is currently focused on who gets health care and how much they must pay for it. Both are incredibly important questions, but ignore a larger issue: quality. What are we getting in return?
2017/02/16—We face daily threats to our physical, emotional and psychological well-being. We accept these hazards without thinking, and a mark of psychological health is the ability to anticipate and negotiate such hazards successfully.
2016/11/16—I spent the latter part of last week at the Texas Psychological Association (TPA) annual convention in Austin, TX, speaking with current and prospective Registrants at our exhibit booth. I was struck by two recurring themes in conversations with psychologists and doctoral students.
2016/10/20—Health care is getting more complex. Psychologists feel these complexities daily, and they affect us all—one more reason to work closely with our primary care physician colleagues to ensure that mental healthcare is accessible to all who need it.
2016/07/18—It seems that psychologists are increasingly joining the ranks of the outraged. Why psychologists trained in rational thinking fall prey to this can be partly explained by understanding how popular discourse affects professional communications, and how the media we use shape both our messages and emotional responses. Even so, I find this vulnerability to be a bit odd, since we as professionals spend so much of our time helping patients understand the roots of their emotions, the difference between emotional reasoning and rational thinking, and how unacknowledged emotions inflect our beliefs, actions, and words.
2016/06/21—Recently, I attended the Senate Summit on Mental Health hosted by Sens. Chris Murphy of Connecticut and Bill Cassidy of Louisiana. The purpose of the event was to advocate for the comprehensive mental health reform act that the two senators are currently championing.
2016/05/18—Many Registrants are aware of a recent case in the U.S. Fifth Circuit Court entitled Serafine v. Branaman. They may not be aware, however, of the potential threat this case poses to the profession of psychology. In a nutshell, Dr. Serafine ran for the office of Texas State Senator in 2010. In her campaign materials, she described herself as a psychologist, even though she did not possess a license as a psychologist.
2016/03/17—As the U.S. healthcare system lumbers towards change, in part induced by the Affordable Care Act and in part by advances in our understanding of what constitutes best practice, it is essential to examine the evidence underlying our assumptions about effective mental health service provision.
2016/02/16—African American and Native American youth are disproportionately represented in the United States youth penal system—and the majority of these adolescents, sadly, are incarcerated for non-violent offenses. Although youth incarceration in the U.S. has shown a welcome decline over the past decade, we still incarcerate more young offenders than any other industrialized nation—indeed, we are one of the few such nations to permit the solitary confinement of youth.
2016/01/14—Regardless of our personal feelings about gun ownership, gun violence is a national public health problem that demands our professional attention at the patient and societal level.
2015/10/14—At this point, more and more states are looking to establish Medicaid exchanges, and are looking for mechanisms to identify qualified mental health providers.
2015/09/16—The items in this month's e-newsletter focus on two major topics: recovery from substance abuse and suicide prevention. These stories draw attention to major public health issues in a manner that has become popular in recent years—that is, to name a month after one cause or another.
2015/07/16—On Friday, July 10, a report commissioned by the American Psychological Association entitled "Independent Review Relating to APA Ethics Guidelines, National Security Investigations, and Torture" was released by the New York Times. This report, authored by David Hoffman, is now available on the APA's website.
2015/06/18—While traumatic stress is indeed a real disorder and one that needs credible, effective treatments, some might say that excessive attention to PTSD runs the risk of trivializing a very real problem.
2015/05/19—Reports this week suggest that the Affordable Care Act (ACA) has increased the number of insured Americans by as many as 17 million—many of whom, as I've commented on earlier, are young adults who previously had been ineligible for or unable to find reasonably priced care after leaving their parents' plans. The debate has truly shifted away from whether the act works and whether we can afford it (both answers clearly affirmative at this point) to how well it is working and what we need to do to enhance it.
2015/04/16—Earlier this week, Congress voted to repeal the Sustainable Growth Rate (SGR) provision in the Medicare reauthorization bill.
2015/03/13—A recent Commonwealth Fund article notes that ACOs are achieving the promise of better quality care for more citizens in a number of important metrics. It points to data from several states, including Oregon.
Copyright © National Register of Health Service Psychologists. All Rights Reserved.
Recap updated February 2020