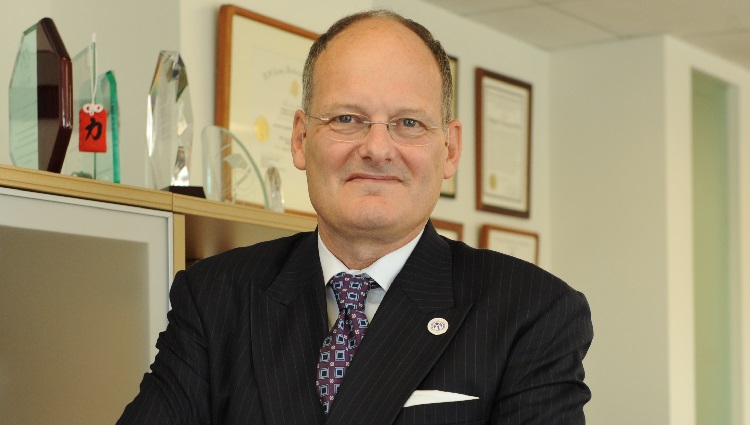 Last weekend the National Register and the Trust/Trust PARMA held its second National Practice Conference at the Conrad Hotel here in Washington, DC. The early returns are clear: Participants had a great experience and there is no substitute for in-person, live instruction accompanied by convivial social gatherings, dinners, and meetings of long-unseen colleagues and friends. Our first NPC, held in 2019, was equally successful, but during the height of the pandemic in 2020, Trust CEO Jana Martin and I elected not to hold a virtual meeting. Our philosophy that virtual meetings could not replicate the energy and networking opportunities present at an in-person meeting was proven by the success of our live event last weekend. We took a bit of a risk in planning for this meeting. The emergence of the delta variant in the summer and early fall of 2021 took somewhat of a bite out of our potential attendance. Still, we had a very nice gathering of several hundred people who, eager for a return to non-electronic human interaction, braved lingering concerns of transmission and headed to Washington.
And we certainly gave them what they were hoping for. Our pre-conference, held the afternoon before the scheduled start day, was well attended—over half of conference registrants also registered for the pre-conference workshops. We brought back our researcher/clinician colleague Dr. Jason Ong, who gave a four-hour workshop on interventions for insomnia. In addition, Kevin Ryan and Dr. Dan Taube, risk management experts from The Trust, gave a concurrent workshop on risk management in telepsychology.
We officially began our conference with a keynote address by Rhitu Chatterjee, National Public Radio's correspondent for health and mental health. As an immigrant born in India, Rhitu was able to put a very personal lens on health disparities as experienced in both countries. The parallels, as you might imagine, are closer than one would surmise. Rhitu will continue her important work reporting on access to care and other issues affecting Americans, and I urge you to follow her reportage on NPR. We video-recorded all of the sessions, so if you didn't attend the conference and would like to watch any or all of the presentations, we should have them available online at a modest price by the end of the year.
After Rhitu's keynote, two days of earning began in earnest. Dr. Natalie Gukasyan from Johns Hopkins Center for Psychedelic and Consciousness Research gave a highly engaging talk on the use of psilocybin (more precisely psilocin, the active metabolite of psilocybin) in psychotherapy. With the state of Oregon passing a 2020 referendum allowing the use of psilocybin in psychotherapy, this form of treatment is a reality that will be legal there in 2023. Of all the psychoactive-assisted forms of psychotherapy (i.e., MDMA, ketamine), psilocybin has the longest pedigree, having been used as a shamanistic/spiritual agent for millennia by numerous global cultures. Its potential integration into modern mental health treatment will be something we should all attend to.
Dr. Stacy Ogbeide is a well-known researcher and clinician in the field of integrated care at University of Texas-San Antonio. She presented a workshop demonstrating techniques to manage complex patients in the integrated care environment. Her focus on the influence of adverse childhood experiences and social determinants of health blended nicely with our keynote address.
Dr. Carlo DiClemente presented an applied version of his research into relapse, providing numerous insights into how clinicians can deal with failure in treatment. Carlo's thesis that failure is both axiomatic and essential to successful behavior change has been tremendously influential in the clinical community, and it was a privilege to have him present his research in person.
As we had presented in 2019, we provided a roundtable discussion of ethical and risk management issues affecting clinicians, put on by an expert group of Trust risk management consultants whose name will be familiar to all of us—Drs. Leisl Bryant, Dan Taube, and a new member of the Trust Risk Management team, Dr. Marc Martinez. The recently enacted Open Notes rule was featured, so if you missed this presentation, you may wish to follow up with an individual viewing of the session.
Our Saturday sessions included a discussion of immigrant trauma, especially among children seeking to enter the US via the unaccompanied minor program. Dr. Alfonso Mercado and his research team are doing great clinical work along the border, and we hope that his research is reflected in immigration policy at the highest levels of government.
Also with an adolescent focus was Dr. Donna Pincus' workshop on management of pediatric anxiety and depressive disorders. Like Drs. Jason Ong and Carlo DiClemente, Donna put her highly regarded research findings into immediately applicable clinical terms, allowing practitioners to apply a developmental lens to the diagnosis and treatment of anxiety and depressive disorders through childhood and adolescence.
Our closing keynote, Andre Hughes, was a partner in the global accounting firm of Accenture. Now retired, he and his wife have established a foundation. He provided an outline of his vision to reproduce traditional ways of connectedness via religious institutions and respected community leaders in an electronic medium. Will electronic connectors improve access to psychotherapy and provide a viable method of peer counseling and referral for specialty care? Time will tell. But one thing is certain—the connectedness of psychologists joining together for in-person learning and socialization cannot be reproduced in an electronic environment. Therefore, Jana and I have already begun planning for NPC 3, to be held November 2022 in Washington, DC. I hope to see even more of you there.
Copyright © 2021 National Register of Health Service Psychologists. All Rights Reserved.
Read more articles like this or see examples below.