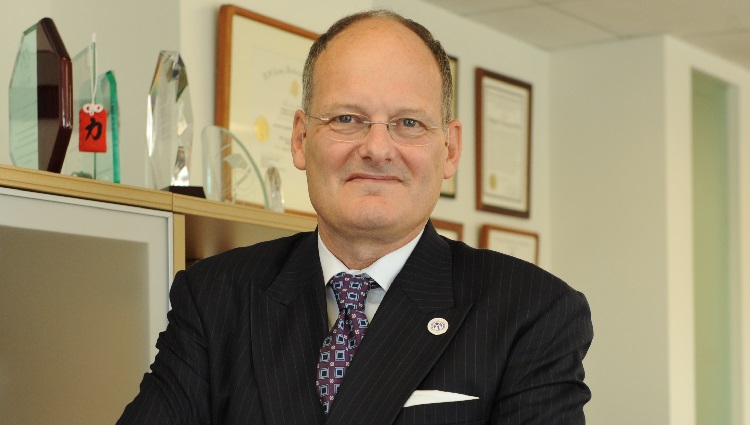 Psychology is a growth profession.  While this might be surprising to those of us who entered graduate school in the 1980s and 1990s, when gloomy prognostications about the demise of the profession seemed to be on every professor's lips, it is incontrovertibly true that the past two decades have seen rapid expansion of the ranks of health service psychologists.  Consider these facts: In 2003, the VA employed approximately 1,500 psychologists.  Today, the VA employs over 5,300 psychologists, and this number continues to grow.  When I stepped down from my role as Specialty Leader of Navy clinical psychology in 2008, we had 125 psychologists and psychology interns on active duty.  Today that number is over 200, and similar increases exist in other branches of the military.  Future projections of the psychology workforce predict a shortage of psychologists in many practice areas, principally in health organization-based settings, such as hospitals and multidisciplinary clinics.  As psychologists gain expertise in providing integrated behavioral health care, another area of shortage is likely to be in facilities that provide integrated care platforms, such as Federally Qualified Health Centers and the like.  With robust loan forgiveness programs for those providing services in mental health practitioner shortage areas being currently offered by the Health Resources and Services Administration (HRSA), it seems likely that a substantial proportion of newly minted psychologists will seek opportunities in these health delivery settings.  Many practitioner shortage areas are located in stunningly beautiful rural settings, where the price of housing and overall cost of living is far lower than in more urban areas. When location is coupled with loan forgiveness programs that may represent hundreds of thousands of dollars of value, this makes a compelling opportunity for new psychologists.
Independent practice remains among the most popular practice options for psychologists, but the number of independent practitioners is declining.  This mirrors trends in other healthcare professions.  Independent practitioner physicians are more likely to affiliate with groups, and those groups are more likely to be purchased by hospitals and other large providers of health care.  Currently, less than half of licensed psychologists report a primary worksite that is independent practice, and over 20% report a primary worksite in a hospital setting.  All independent practitioners know that survival in a fee-for-service world often entails multiple roles: Many independent practitioners are also consultants, contractors, or part-time educators.  Despite the strains involved, this model can be an ideal combination that provides variety and the opportunity to serve the next generation of psychologists.  But it is likely that, as integrated mental health becomes the standard of care, more of us will seek primary employment in institutional settings.
If this prediction is accurate, we do not seem to be preparing ourselves adequately for these demographic shifts.  Our graduate programs continue to produce insufficient numbers of licensable psychologists to meet future demand.  Average time to attainment of the doctoral degree in psychology is a whopping 7.1 years after completing an undergraduate degree, a number that has changed little with the passage of time.  This is the same time it takes to produce a medical doctor graduating from a shorter residency program, such as in family medicine.  Many graduate students in psychology maintain a tremendous student loan debt, sometimes exceeding $200,000, essentially buying a second mortgage on a house by the time they have finished graduate school (without the benefits of home ownership!).
So there are opportunities for intervention on a number of levels: Increasing the doctoral-level psychology workforce to meet future demand should be a bedrock agenda item for the educational community.  Reducing student loan burden via loan repayment programs and expanding federal stipends for graduate psychology education are already agenda items that the APA is tackling. But one area that has received relatively little attention to date is a systematic review of graduate curricula to ensure that we are equipping psychologists with the skillset necessary to work in expanding practice areas.
In the past year, the Register has convened a group of experts to examine what an ideal curriculum might look like for graduate education in health service psychology.   This group is currently preparing a manuscript for publication, but I thought I'd give you a bit of a preview of what we think an optimal curriculum might be.
It is likely that, as integrated mental health becomes the standard of care, more of us will seek primary employment in institutional settings.  But one area that has received relatively little attention to date is a systematic review of graduate curricula to ensure that we are equipping psychologists with the skillset necessary to work in expanding practice areas.
First, we believe that this can be accomplished within the confines of current accreditation standards as published by APA's Commission on Accreditation (CoA).  We believed that the skills and discipline specific knowledge areas mandated by the CoA were sufficiently flexible to allow the development of a curriculum specific for psychologists working in what we called Organized Healthcare Delivery Settings (OHDS).  But we believed that curricula could be optimized in two ways: 1) Making the graduate curriculum more efficient, so that the common core didactic and clinical knowledge could be imparted in no more than six semesters (this would include practica and scientific foundations), and 2) The systematic incorporation of a common knowledge core that is possessed by other professionals working in the same space.  This is not to mean that we will be training junior nurses or physicians, it simply means that psychologists will learn the lingua franca and major concerns of other professions working in organized healthcare settings.  So what, you ask, might this revamped curriculum look like?  While I cannot go into detail in the space of one short column, here are some hints:
We must go beyond our current conceptualization of biological bases of behavior, as essential as this area is, to incorporate a broader understanding of the pathophysiology of a number of disease states. This will involve a sequence of courses, not a standalone class in bio bases, as is currently the norm.  Medical psychology and clinical health psychology coursework will be needed to amplify the basics imparted in a biological bases course. What are the implications of greater involvement of psychologists in the management of chronic disease states?
Our courses in professional practice and the ethics of practice must look more closely at the standards upheld by other professions. There is much that other professions can learn from our robust ethical code, which is perhaps the most elaborate of any healthcare profession.  Simultaneously, there is much that we can learn regarding the ethical foundations of other healthcare professions.
Supervision and consultation in interdisciplinary settings should be a more planful component of the curriculum. While psychologists' expertise is clearly valued in multidisciplinary planning, we often do not have the background in shared clinical decision-making that other healthcare professions bring to the table.
Just as coursework in healthcare management and administration is creeping into the medical and nursing curricula, we must simultaneously address these vital business of practice issues in the context of the graduate curricula. The postdoctoral apprenticeship type model that the profession currently utilizes needs to be standardized and a multidisciplinary syllabus developed for the graduate curriculum.
Healthcare planners are paying increased attention to social determinants of health, and how such social determinants affect health-seeking behavior. Psychology has much to offer in this arena, and the development of psychology-informed coursework will be of benefit to numerous healthcare professions.
To complete this abbreviated list, we must also systematically address the ethics and practicality of communication in an electronic health record environment. Most of us who have worked in OHSD settings learned long ago that a traditional psychological assessment report had little currency outside of our own field, and that we had to adapt our meticulous but often overlong reports for a medical audience.  Now that the EHR has become the coin of the realm, we must learn how to communicate—and protect—sensitive psychological information within the context of the EHR.
Most graduate programs offer some of this curriculum already, if only in the form of individual courses.  Some practitioner-oriented programs offer a great deal of it, but such programs have independently developed their curricula.  Consider the benefits of a standardized curriculum that might be adopted by numerous educational institutions.  That is the goal of our OHSD curriculum project.  I hope this column has piqued your interest, and I look forward to sharing a more complete version with you in the near future.
A safe and happy Thanksgiving to all!
Copyright © 2018 National Register of Health Service Psychologists. All Rights Reserved.