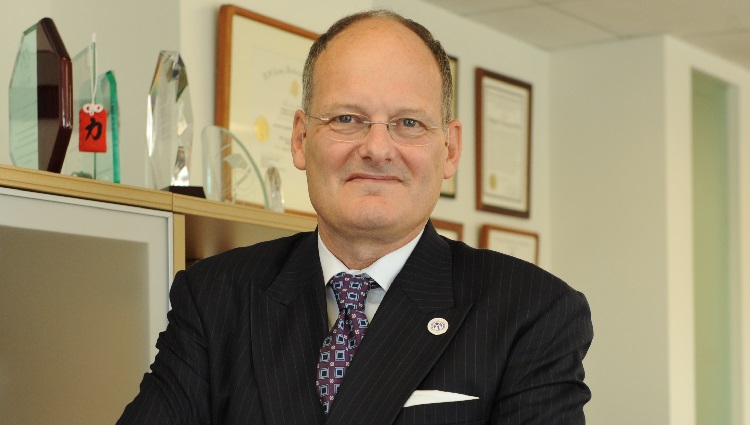 Readers of this column will not be surprised that I am once again writing about how complicit our profession has been in creating the mental health crisis that we as a nation currently experience. If you're unfamiliar with my argument, it can be summed thusly: We have as a profession and as a society worked diligently to destigmatize mental illness and the treatment of mental disorders. Especially since the time of the US involvement in post-9/11 conflicts in the Middle East, we have vigorously argued that people experiencing mental distress should be able to freely access treatment without shame and without negative repercussions to their careers or insurability. This was clearly a lesson that the American public was receptive to, and we have made great strides in reducing stigma associated with mental illness, though we are not by any means done with this. But throughout the campaign to destigmatize mental disorders, we scrupulously avoided one essential component: how to deal with the increased demand for mental health services once we were successful. We paid no attention to increasing the availability of health service psychological services. We did not urge our academic colleagues to increase the number of doctorally trained health service psychologists, nor did we insist that they look at mechanisms to make the doctoral curriculum more affordable and efficient. The pandemic laid bare our miscalculations and left us unprepared to meet the pent-up demand.
Although this is not the subject of my current column, one of our next tasks in the destigmatization campaign should be to take on a wholesale re-examination of the assumptions underlying our diagnostic classification systems, particularly those associated with the DSM. Though some progress in this area has been made, our nosology, particularly regarding so-called Axis II disorders, is often based in paternalistic notions that apportion undue blame on the sufferer. The International Classification of Diseases system has made strides towards a purely descriptive classification system, but there is yet much work to be done. That, however, as I've said, is the subject for a future column.
What we must attend to now is another brewing crisis of access that is likely to significantly exacerbate the current shortage of available psychological services: the advent of the nationwide 988 suicide and crisis prevention hotline. The 988 suicide and crisis lifeline system goes live on July 16. How many mental health practitioners are aware of this? How many are preparing for the increased demand for psychological services that we know will follow once more effective screening measures for suicide prevention are in place? Once a caller to the suicide and crisis lifeline completes an initial call with a trained crisis counselor, who will address that caller's underlying mental health needs? These questions require immediate answers from the psychology practice community. They also require immediate answers from our academic colleagues: Again, the question is how do we revamp the doctoral curriculum to make education in health service psychology more equitable and efficient? We cannot wait to answer these questions; we really do not have the luxury of time. It is incumbent on all of us, practitioners and educators alike, to move swiftly towards necessary revisions to the curriculum to increase the throughput of appropriately trained doctoral providers. Our valued colleague David A. Jobes, PhD, ABPP, of Catholic University is the founder of CAMS-care, which provides comprehensive education in managing patients with suicidal ideation and behavior. Dave has been instrumental in working with HHS in the implementation of the 988 crisis lifeline. He will be presenting a webinar for us on Tuesday, May 24 at 2 pm Eastern Time (also archived for later viewing) that in part will address our obligations in responding to the 988 lifeline—register here to participate. I highly recommend your attendance at this webinar and your attention to the valuable training resources available via CAMS-care.
The 988 lifeline is not simply a suicide hotline. It is designed to address a variety of crises, including substance abuse crises. But the vast majority of users of the system will be experiencing existential challenges in their lives, and possibly in the continuity of their lives. And while the 988 lifeline will address many crises, we must focus on suicide as a cause for national concern and action. As a retired naval officer, I was saddened to read of the recent spate of suicides aboard one of our aircraft carriers, the USS George Washington. In 1997, the Navy took the pioneering step of assigning a psychologist to each of the aircraft carriers in the fleet. This move was immediately popular and it was my challenge for a number of years to ensure that each carrier's commanding officer had a Navy psychologist aboard. Carrier psychologists have saved untold lives and have increased operational readiness. Even so, four sailors in the past year aboard the George Washington died by suicide, including three in one week, devastating the ship's company and command. Sadly, access problems in the military also exist, with a reported 6 month wait to see the ship's psychologist.
We must be prepared to handle the added demand for psychological services that will be an undoubted consequence of more effective screening and immediate intervention. Many callers to the 988 lifeline will require follow-up that relies on us. Will we be available to these patients when they need us? Will we as a profession learn that our actions, or lack of action, has consequences that only we can address? Reforming the doctoral curriculum to increase the supply of highly trained health service psychologists is not a nice idea to debate at academic conferences. It is essential to the future of our profession and to the well-being of patients who seek our services. Tonight I am meeting with the president of our local university to talk about doctoral education in psychology. What steps will you take?
Copyright © 2022 National Register of Health Service Psychologists. All Rights Reserved.
Read more articles like this or see examples below.